How our work impacts conservation across Canada.
Where we're working on the ground from coast to coast.
We need your help to protect our water, wildlife, and wetlands. Here's how you can make an impact.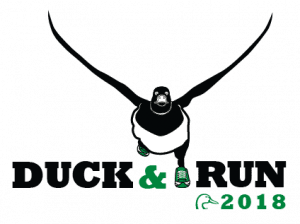 Stride past muskrat huts. Journey down the boardwalk. Sprint along a path lined with cattail stands – but watch your step! The honks and quacks of our locals will cheer you all the way to the finish line.
Calling runners, walkers and outdoor enthusiasts of all kinds to get off the beaten trail and onto ours at the 2018 Duck & Run. If you're game to share the trail with some wildlife, join us at Oak Hammock Marsh for this one-of-a-kind event.
Duck & Run
Sunday, August 12, 2018
Oak Hammock Marsh Interpretive Centre
20 km north of Winnipeg on Hwy 67
5K run
10K run
2K Healthy Horizons run/walk (family or team entries welcome)
Register Today
Early bird registration deadline: Friday, July 6, 2018
Regular registration deadline: Thursday, August 9, 2018
* Register by July 18 to ensure you receive your race shirt (5K and 10K participants).
Individual 5K or 10K: $35 (early bird); $50 (regular)
Individual 2K Run/Walk: $20 (early bird); $30 (regular)
2K Family Run/Walk*: $50 (early bird); $60 (regular)
*Family 2K Run/Walk registration consists of 2 children under 18 years of age and 2 adults. Additional $10 per family member.



Proceeds support Ducks Unlimited Canada's wetland conservation efforts.