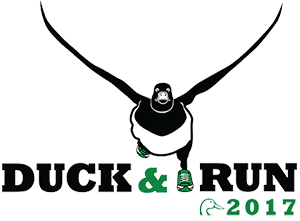 Thank you for joining us at the 2017 Duck & Run!
Duck & Run 2017 was a great success! We hope you enjoyed a beautiful summer day at Oak Hammock Marsh, and that you'll make the trip out to see us again soon.
Check out this collection of photos on our Facebook album and a short article that capture the enthusiasm of participants and volunteers. Official race times for the 5K and 10K runs are posted below.
Congratulations to Thomas Ferguson, winner of our survey contest. Thanks to everyone who provided their feedback on this year's race and entered the contest.
We're already thinking about next year's event – mark your calendar for Sunday, August 12, 2018! Stay tuned for the details!
Once again, thank you for lacing up in support of wetland conservation.
Sincerely,
Leigh Patterson
Race Director
2017 Duck & Run Results
5k Overall Results
10k Overall Results
Women's 5K
1-    Nancy Hill – 26:16
2-    Jaime Williams – 28:20
3-    Megan Porath – 28:43
Men's 5K
1.    – Michael Resler – 21:14
2.    – Thomas Ferguson – 21:31
3.    – Gordon Flett – 21:33
Women's 10K
1.    – Vanessa Harriman – 48:07
2.    – Monique Ledrew – 48:29
3.    – Jane MacDonald – 49:52
Men's 10K
1.    – Robert White – 40:18
2.    – Darren Dujilovic – 40:29
3.    – Alan Hopkins – 40:33
Duck & Run is proudly presented by: