Spartina: striking back
Combating an invasive plant species that's spreading fast and choking out native plants that wintering waterfowl rely on.
A sea of small pink flags colour the mudflats along the Fraser River Delta and east coast of Vancouver Island. They're marking clumps of tall grey-green grass. It's Spartina – an invasive plant species that's spreading fast, choking out native plants like eelgrass that wintering waterfowl rely on for food.
It's also disrupting the sensitive saltwater ecosystems by transforming the gently sloping mudflats into elevated platforms of solid Spartina stands. As habitat is overgrown, biodiversity suffers.
Removing Spartina is backbreaking work, and drifting seeds spread and take hold easily. But with the help of hearty work crews armed with spades, DUC is striking back. We're part of a working group that's leading efforts to remove Spartina, develop public awareness campaigns and map and track infestations across the province.
Landowners, Partnerships, Wetlands
The Northams are among the latest Manitoba landowners to access DUC programs that help them restore and conserve natural areas on their property while earning extra money.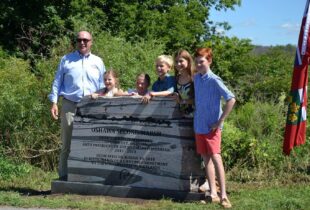 Volunteers
Former Ducks Unlimited Canada president honoured at Oshawa Second Marsh.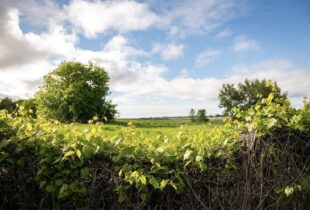 The Great Lakes & St. Lawrence, Wetlands
A Lake Ontario shoreline is protected for waterfowl, wildlife and the community.