How our work impacts conservation across Canada.
Where we're working on the ground from coast to coast.
We need your help to protect our water, wildlife, and wetlands. Here's how you can make an impact.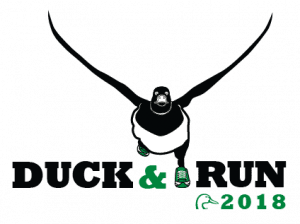 Thank you to the more than 200 runners and walkers who conquered the trails on one of the hottest days of the year at Duck & Run 2018. Despite the heat and humidity, participants posted some great times, achieved personal bests and experienced the beauty of Oak Hammock Marsh.
Congratulations to the top finishers in the following categories.
Men's 5K Run
Martin Trendota, 18:45
David Millns, 23:00
Aime Lafreniere, 23:06
Women's 5K Run
Sarah Millns, 20:54
Kristen Mitteness, 23:04
Lisa Millns, 23:57
Men's 10K Run
Jonas Eastcott, 38:42
Kalen Qually, 43:50
Andy Schewe, 44:24
Women's 10K Run
Brandy Chevalier, 46:26
Jenna Baraschuk-Modha, 49:28
Frederica Emery, 52:52
View overall results for all 5K participants
View overall results for all 10K participants
Check out some great photos from the day on the Running Room and DUC Manitoba Facebook pages
We hope to see you again next year—mark your calendar for August 11, 2019! Watch for details and registration information coming soon.
Special thanks to our Duck & Run 2018 sponsors



Proceeds support Ducks Unlimited Canada's wetland conservation efforts.