How our work impacts conservation across Canada.
Where we're working on the ground from coast to coast.
We need your help to protect our water, wildlife, and wetlands. Here's how you can make an impact.
National Art Portfolio 2018
Art for wetlands—2018 Edition
National Art Portfolio
Our curators selected this year's National Art Portfolio from hundreds of works of art across the country. Our selections highlight our pride in Canada's most talented artists and will help us conserve wetlands, wildlife, and water for future generations.
What is the National Art Portfolio?
It's the art of conservation. Established in 1986, our National Art Portfolio showcases up to 15 new pieces of Canadian art each year that you can purchase in our Sealed Bid Auction and at DUC dinner events. Watch for opportunities to purchase these prints as they are released throughout the year.
The Works
We're proud to present this year's selections for the National Art Portfolio.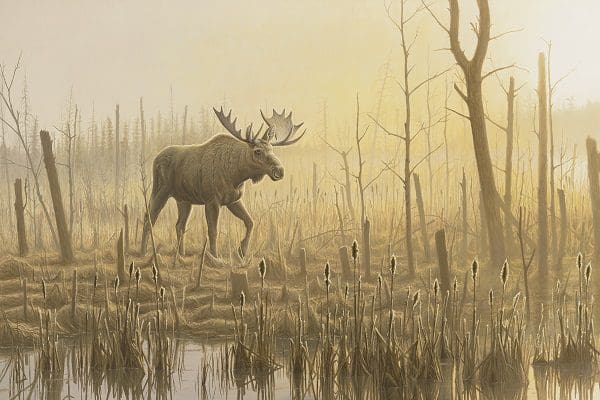 Territory
Joseph Koensgen
2018 Artist of the Year – sponsored by MBNA
Bid now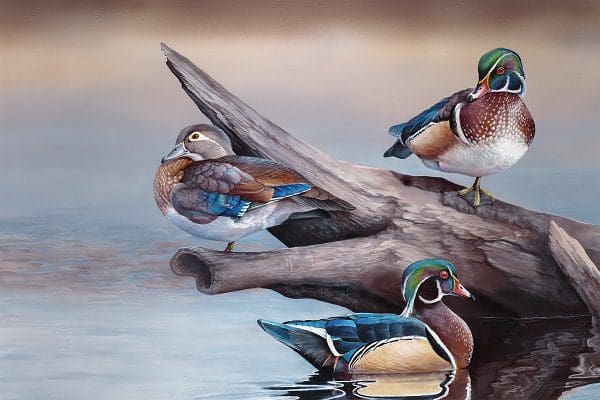 The Suitors
Laura Levistky
2018 Waterfowl Stamp and Print Artist. Available exclusively through DUC fundraising events.
Coming soon
International Contributors
Bid Today
Bid on National Art Portfolio prints and other exclusive merchandise through our sealed bid auction.
Auction items change week to week, so make sure you check back to see what's new.