Skip to main content
How our work impacts conservation across Canada.
Where we're working on the ground from coast to coast.
We need your help to protect our water, wildlife, and wetlands. Here's how you can make an impact.
Forage Ahead with High-Quality Seed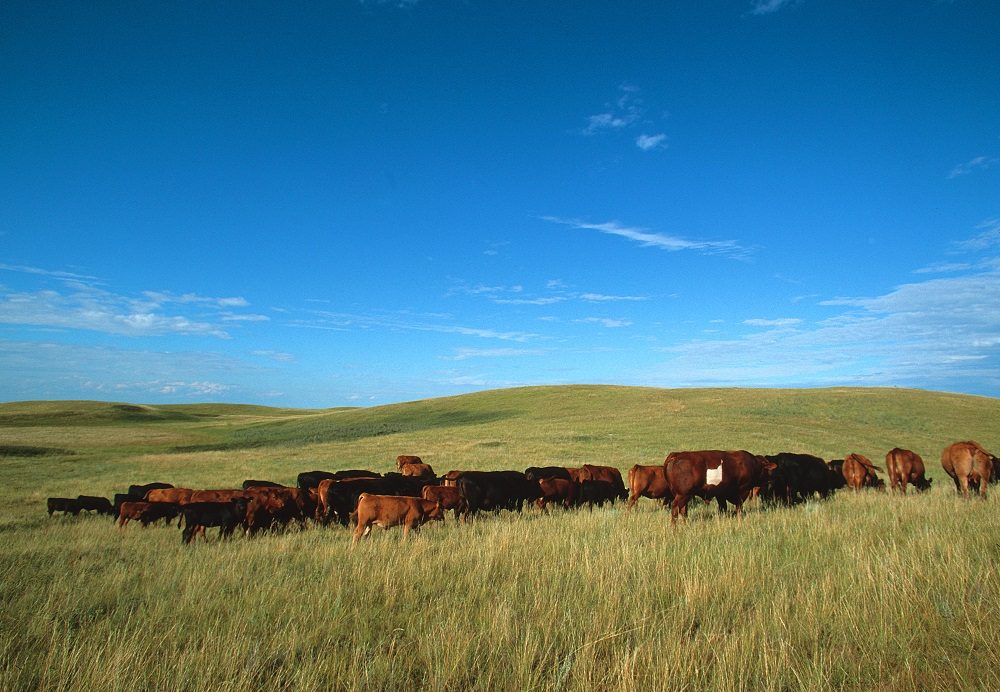 The return of a popular forage seed program offered by Nutrien Ag Solutions™ (Nutrien) and Ducks Unlimited Canada (DUC) will help to meet the increasing demand for forage among producers looking to rotate cropland to perennial forages and/or expand their cattle herds.
Recent conditions across the province have led many producers to convert land to forage. "We are hopeful the drought conditions are over, but we do not know what 2019 holds. So, DUC and Nutrien want to offer producers the opportunity to seed high-quality pasture and hay and be rewarded financially for it," says Trevor Plews, DUC's head of conservation programs in Saskatchewan.
In 2018, across the Prairies, 21,000 acres (8,500 hectares) of cultivated fields were seeded to grass under the forage program. The program offers producers in Alberta, Saskatchewan and Manitoba cash back on the full retail price when they use Proven® Seed to convert cultivated land to hay or pasture. In Saskatchewan, producers receive a $100 rebate per 50 lb. bag of forage seed.
Plews notes the program makes sense at a time when producers are looking to diversify their farming operations and rejuvenate their land because including forages into a crop rotation is one of the simplest ways to improve soil health.
"Offering incentives to producers to convert cultivated acres to forage is a cost-effective means for increasing grassland," Plews says. "Essentially, the program covers approximately 40 to 50 per cent of the producer's seed investment and gives them some money back for participating in the program."
The DUC and Nutrien Forage Program is best suited to producers in the parkland and prairie regions. Interested producers should contact their local Nutrien Ag Solutions™ retailer or local DUC conservation program specialist to find out if they are in the DUC target areas. Producers may also contact DUC Regina at 1-866-252-DUCK (3825) or email du_regina@ducks.ca.
Ducks Unlimited Canada (DUC) is the leader in wetland conservation. A registered charity, DUC partners with government, industry, non-profit organizations and landowners to conserve wetlands that are critical to waterfowl, wildlife and the environment. www.ducks.ca 
Contact Information
Chelsea Manz
Communications Specialist
Ducks Unlimited Canada—Saskatchewan
1-306-359-2233 or c_manz@ducks.ca