How our work impacts conservation across Canada.
Where we're working on the ground from coast to coast.
We need your help to protect our water, wildlife, and wetlands. Here's how you can make an impact.
A white fortress surrounds a southern Saskatchewan farmyard. Sandbags stacked ten feet high are the last line of defense from rising flood waters. The water has already submerged fields, washed out roads and driven people from their homes.
Hundreds of miles away, toxic algae blooms in Ontario's Lake Simcoe are driving cottage-goers inside. Their kayaks sit empty. They warn their children to keep away from the green-slicked shoreline. North in Canada's boreal forest, a road cuts through black spruce forest. It carries trucks and equipment through areas that were once untouched wilderness.
Signs of our changing environment are all around us. Wetland loss across the country is creating a ripple effect that's impacting water, wildlife and people.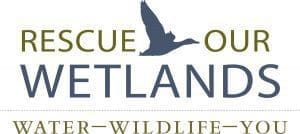 Rescue Our Wetlands is our response to this urgent call. It's hope for a healthier future.
Rescue Our Wetlands means something to everyone. We all need clean water. We all have a favourite outdoor spot we want to see conserved. We all need to be safe. If we don't take steps to safeguard these natural areas today, the outlook will be vastly different tomorrow. Success requires all hands on deck.

How we're making a difference
Rescue Our Wetlands is one of the largest conservation campaigns in North America's history. It aims to change the relationship people have with nature. DUC has teamed up with Ducks Unlimited in the United States and Ducks Unlimited de Mexico. Fundraising efforts will span the continent. The goal in Canada is to raise $500 million. Funds support a comprehensive conservation campaign that includes:
Habitat Conservation
From the vast boreal forest to the prairies, to the Great Lakes and coastal regions – Rescue Our Wetlands is making a difference in the areas most important to water, wildlife and all Canadians.
Research
We will deliver real results to people and wildlife by basing every decision on sound science. We will continue studying the drivers of land and water changes and measure the value of wetlands to society.
Education
In an era when children are increasingly disconnected from nature, Rescue Our Wetlands is making a strong investment in environmental education and outdoor learning. We're shaping tomorrow's conservation leaders by empowering young people to make a difference.
Public Policy
To impact larger natural areas, achieve broader public support and inspire a deeper conservation ethic within society we need the support of government. DUC will lobby and inform federal, provincial and municipal leaders to ensure public policies contribute to both environmental and economic prosperity.
Ensuring a Legacy
Rescue Our Wetlands is creating a legacy that will deliver conservation results well beyond the campaign.
Rescue efforts come in all shapes and sizes
Wetland conservation is a big job. And while no one person or organization can do it alone, every act and every effort makes a difference.
Anyone who believes future generations should enjoy a healthy environment with abundant wildlife, clean lakes and rivers, and places to enjoy the outdoors can make wetland conservation part of their life. Because if we don't commit to saving wetlands today, who will?
There are many ways to help Rescue Our Wetlands:
Donate: Every dollar donated to DUC is leveraged up to four times.
Volunteer: Share your time; DUC has a variety of opportunities for you to help support conservation in your community.
Be a voice: Tell your local politicians why wetlands matter to you and your family.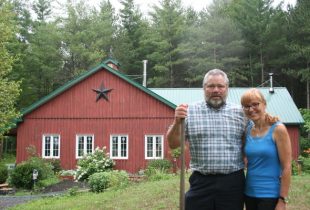 Philanthropic, Rescue Our Wetlands
Planned gifts help us feather our nest for the future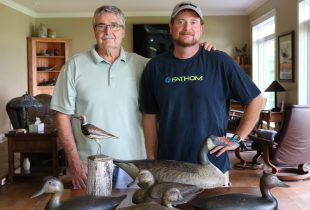 Philanthropic, Rescue Our Wetlands
Guyette & Deeter estimate that when the antique decoy auction is complete, DUC will receive more than $875,000 USD from the sales to support conservation in Canada.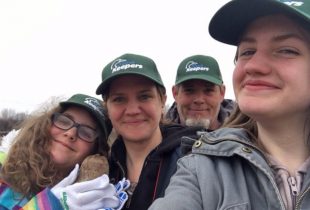 Rescue Our Wetlands
Passionate people delivered another banner year for conservation.