This year is better than ever
We are still giving away a gun a week, but we are also giving away two cash prizes of $5,000 and Canyon 22-quart coolers.
We will give away a cooler every third Wednesday of the month beginning in January of 2022. Good luck and thanks for supporting wetland conservation and so much more.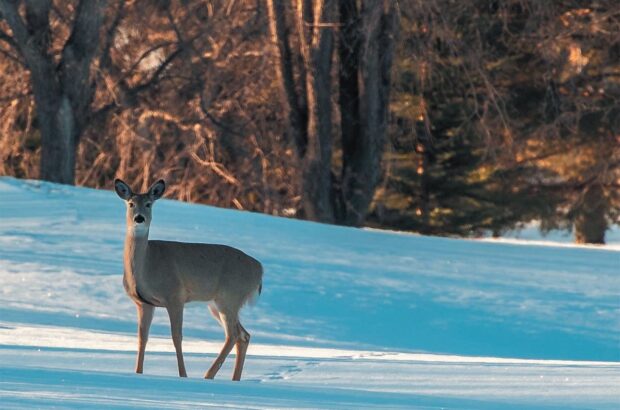 2021 Calendar Raffle
Calendars/Tickets are $50.00
Draws are made December 18th 2020 and the 52 Firearm Prize winners will be announced weekly starting January 6, 2021.  There is new $10,000.00 one time cash prize being drawn and awarded on December 18th, 2020.
2021 Contest Rules and Regulations
Operated under SLGA Raffle License # LR20-0006
Please contact sasksportsmancalendar@ducks.ca to find out how to get your copy of the 2021 Conservation Calendar.
2021 Calendar Draw Winners
Draw Date: December 1, 2021
Winner: Allan McDougall, Francis, SK
Ticket: 1403
Prize: Stoeger M3500 Semi-Auto Max 5 camo 12 gauge
Draw Date: November 24, 2021
Winner: Scott Thompson, Gem, AB
Ticket: 2527
Prize: Tikka T3X 308 Win Vantage Veil Wideland
Draw Date: November 17, 2021
Winner: Shelley Kainz, Southey, SK
Ticket: 583
Prize: Stoeger P3500 Pump Black 12 gauge
Draw Date: November 10, 2021
Winner: Ron Lang, Balcarres, SK
Ticket: 1437
Prize: Sako 85 Finnlight 6.5 Creedmoor Stainless synthetic
Draw Date: November 3, 2021
Winner: James Fuchs, White City, SK
Ticket: 1907
Prize: Benelli Nova Pump Black 12 gauge
Draw Date: October 27, 2021
Winner: Wade Mutimer, Humboldt, SK
Ticket: 902
Prize: Tikka T3X Lite Stainless 30-06
Draw Date: October 20, 2021
Winner: Drydon Beaubien, Rapid View, SK
Ticket: 2483
Prize: Benelli Nova Pump Black 20 gauge
Draw Date: October 13, 2021
Winner: Nevin LeRoux, Humboldt, SK
Ticket: 897
Prize: Sako S20 Hunter 30-06
Draw Date: October 6, 2021
Winner: Ernest Lutz, Yorkton, SK
Ticket: 1974
Prize: Stoeger Uplander 12 gauge
Draw Date: September 29, 2021
Winner: Pat Lynch, Hafford, SK
Ticket: 1496
Prize: Franchi Momentum 30-06 Black Synthetic
Draw Date: September 22, 2021
Winner: Gordon Franke, Coaldale, AB
Ticket: 636
Prize: Tikka T3X Hunter .270
Draw Date: September 15, 2021
Winner: Nathan Pedersen, Coaldale, AB
Ticket: 1503
Prize: Benelli Super Black Eagle 3 Synthetic 12 gauge
Draw Date: September 8, 2021
Winner: Nestor Dutchak, Yorkton, SK
Ticket: 2281
Prize: Tikka T3X Compact Lite .243
Draw Date: September 1, 2021
Winner: Jaimen Yakubowski, Saskatoon, SK
Ticket: 3497
Prize: Franchi Affinity 3 Max 5 camo 20 gauge
Draw Date: August 24, 2021
Winner: Steve Gilroy, Drinkwater, SK
Ticket: 3690
Prize: Tikka T3X Lite Stainless .270
Draw Date: August 18, 2021
Winner: Ron Larson, Dorintosh, SK
Ticket: 58
Prize: Benelli Super Black Eagle 3 Max 5 camo 12 gauge
Draw Date: August 11, 2021
Winner: Jason Toews, Meadow Lake, SK
Ticket: 30
Prize: Stoeger Condor Field over/under 12 gauge
Draw Date: August 4, 2021
Winner: Brett Svoboda, Meadow Lake, SK
Ticket: 2451
Prize: Benelli Nova Pump camo 12 gauge
Draw Date: July 28, 2021
Winner: Bill Phillips, Melfort, SK
Ticket: 2209
Prize: Tikka T3x Varmint 22-250
Draw Date: July 21, 2021
Winner: Dave Ganter, Unity, SK
Ticket: 774
Prize: Beretta A350 Max 5 camo 12 gauge
Draw Date: July 14, 2021
Winner: Dave Hariniuk, Regina, SK
Ticket: 1153
Prize: Tikka T3X Compact .308
Draw Date: July 7, 2021
Winner: Quentin Salmond, Nipawin, SK
Ticket: 2860
Prize: Beretta A350X Camo DRT 12 gauge
Draw Date: June 30, 2021
Winner: Todd Taylor, Melfort, SK
Ticket: 463
Prize: Stoeger Uplander Wood -Stainless Steel . 410
Draw Date: June 23, 2021
Winner: Ashton Chaykowski, Regina, SK
Ticket: 209
Prize: Benelli Nova Mossy Oak SGB 12 gauge
Draw Date: June 16, 2021
Winner: Shayla Hunter, Veregin, SK
Ticket: 2398
Prize: Beretta 686 Silver Pigeon O/U 12 gauge
Draw Date: June 9, 2021
Winner: Grant Jamieson, Kindersley, SK
Ticket: 129
Prize: Tikka T3X Lite 7mm Rem Mag
Draw Date: June 2, 2021
Winner: Gwen Haas, Yorkton, SK
Ticket: 2311
Prize: Benelli Super Nova Pump Max 5 camo 12 gauge
Draw Date: May 26, 2021
Winner: Aaron Gergely, Richmound, SK
Ticket: 930
Prize: Franchi Momentum 270 Win
Draw Date: May 19, 2021
Winner: Angela Wells, Meadow Lake, SK
Ticket: 46
Prize: Beretta A400 Xtreme Plus Optifade Timber 12 gauge
Draw Date: May 12, 2021
Winner: Shelley Shirley, Melfort, SK
Ticket: 1469
Prize: Benelli Nova Pump Black 12 gauge
Draw Date: May 5, 2021
Winner: Matthew Ingrouille, Saskatoon, SK
Ticket: 1937
Prize: Benelli Super Nova Pump Black 12 gauge
Draw Date: April 28, 2021
Winner: Doug Jackle, Saskatoon, SK
Ticket: 3160
Prize: Stoeger P3500 Max 5 camo 12 gauge
Draw Date: April 21, 2021
Winner: Jim Gergely, Richmound, SK
Ticket: 931
Prize: Benelli Super Vinci Max 5 camo 12 gauge
Draw Date: April 14, 2021
Winner: Rene Turgeon, Spiritwood, SK
Ticket: 254
Prize: Benelli Nova Pump Black 20 gauge
Draw Date: April 7, 2021
Winner: Alex Donald, Lloydminster, AB
Ticket: 381
Prize: Tikka T3X Lite Stainless 6.5 Creedmoor
Draw Date: March 31, 2021
Winner: Tye Vollman, Balgonie, SK
Ticket: 1444
Prize: Stoeger Condor Field over/under .410
Draw Date: March 24, 2021
Winner: Sheldon Lamontagne, Gerald, SK
Ticket: 1382
Prize: Benelli Super Nova Pump Black 12 gauge
Draw Date: March 17, 2021
Winner: Arnold Meister, Bordon, SK
Ticket: 3339
Prize: Beretta A400 Xtreme Plus SGB camo 12 gauge
Draw Date: March 10, 2021
Winner: Catherine Maess, Saskatoon, SK
Ticket: 3188
Prize: Franchi Affinity 3 Compact Synthetic 20 gauge
Draw Date: March 3, 2021
Winner: Lloyd Froehlich, Moose Jaw, SK
Ticket: 3460
Prize: Tikka T3X Hunter .243
Draw Date: February 24, 2021
Winner: Dawson Atamanchuk, Humboldt, SK
Ticket: 866
Prize: Franchi Affinity 3.5 camo DRT 12 gauge
Draw Date: February 17, 2021
Winner: Trenton Mirasty, Meadow Lake, SK
Ticket: 1702
Prize: Beretta A300 Outlander Wood 12 gauge
Draw Date: February 10, 2021
Winner: Garret Sander, Saskatoon, SK
Ticket: 2198
Prize: Tikka T3X Lite
Draw Date: February 3, 2021
Winner: Wally Garchinski, Melfort, SK
Ticket: 2201
Prize: Benelli Nova Mossy Oak SGB 12 gauge
Draw Date: January 27, 2021
Winner: Scott Lucas, Prince Albert, SK
Ticket: 2952
Prize: Stoeger Uplander Wood 20 gauge
Draw Date: January 20, 2021
Winner: Jeff Hay, Edenwold, SK
Ticket: 3514
Prize: Benelli Super Nova Pump Max 5 camo 12 gauge
Draw Date: January 13, 2021
Winner: Mavis Wall, Melfort, SK
Ticket: 3973
Prize: Benelli Super Nova Pump Max 5 camo 12 gauge
Draw Date: January 13, 2021
Winner: Mavis Wall, Melfort, SK
Ticket: 3973
Prize: Benelli Super Nova Pump Max 5 camo 12 gauge
Draw Date: January 6, 2021
Winner: John Minty, Nipawin, SK
Ticket: 2820
Prize: Stoeger M3000 Black Synthetic 12 gauge