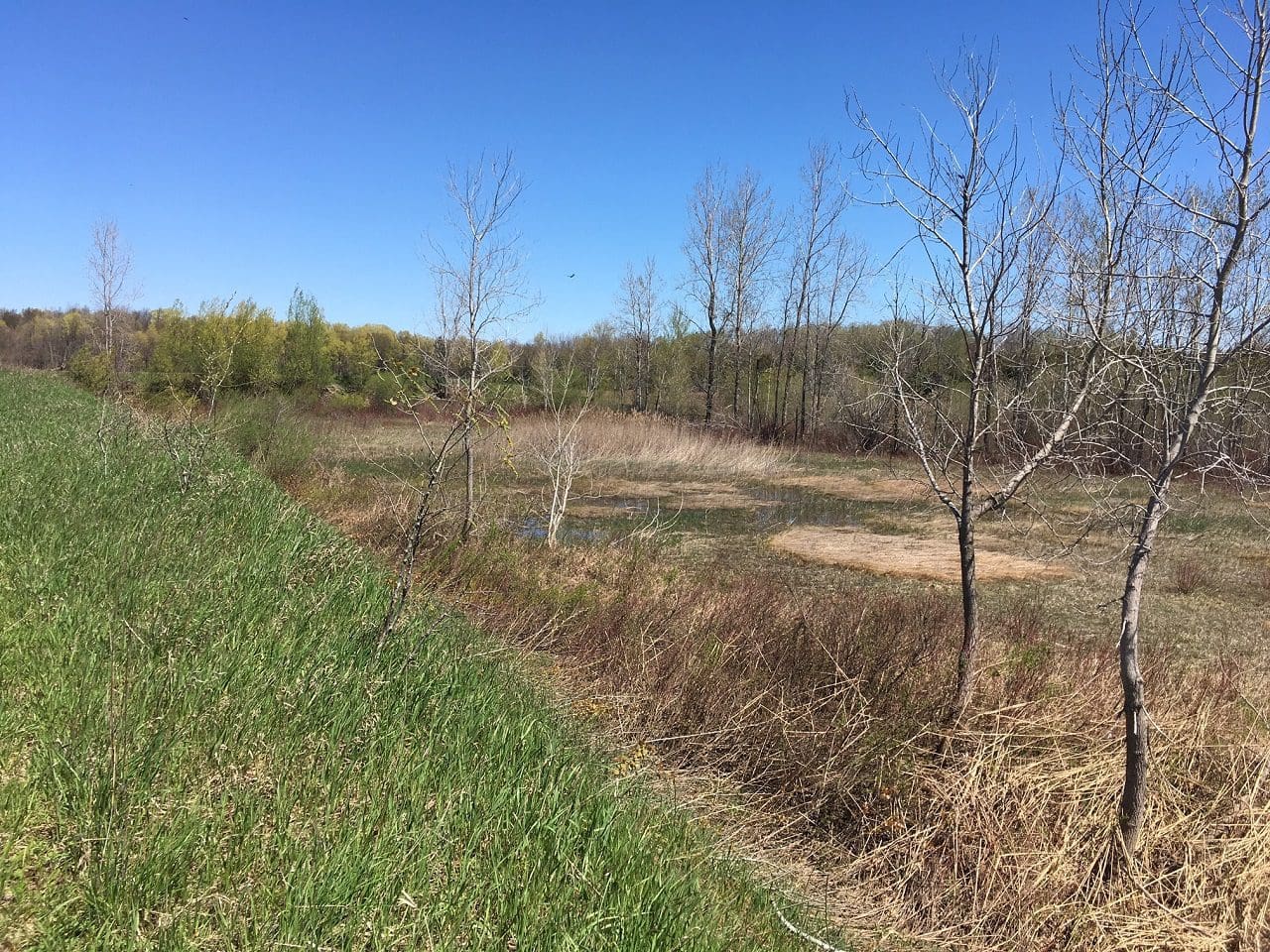 It's easy to forget that this old Huron County gravel pit near Clinton, ON, was once an active aggregate extraction site. Today, it provides marginal habitat for wildlife. In the future, it may just be a healthy, productive wetland ecosystem.
DUC was recently contacted by The Ontario Aggregate Resources Corporation (TOARC), to help enhance the small, two-acre abandoned pit through the Management of Abandoned Aggregate Properties (MAAP) program.  Fully funded by the aggregate industry, the MAAP program works with landowners to rehabilitate their "legacy" aggregate sites to more productive areas.
A "legacy" pit like this one, predates the Aggregate Resources Act, which means it did not require a rehabilitation plan. However, with expertise in this area, DUC was contacted and are now developing a wetland rehabilitation plan to present to TOARC.
Due to the increasing presence of invasive Phragmites and the gravelly nature of the basin – causing the wetland to dry up quickly in the spring – this site provides only marginal habitat. While many aggregate sites can be a challenge to rehabilitate as wetlands, with a water table very close to the surface, this site lends itself well to wetland re-naturalization.
"This is an exciting opportunity" says Mike Williams, Head of Restoration and Client Services for DUC. "Prior to gravel extraction, this site was a cultivated field. However, due to the landowner's interest in wildlife, it is now being enhanced as productive wetland habitat."
The rehabilitation plan will include Phragmites control and monitoring components, as well as strategic contouring of the basin below the water table to provide an undulating bottom that will encourage a variety of wetland plant communities. If approved by TOARC, construction will begin in 2018.
According to Danielle Solondz, MAAP Program Coordinator, the MAAP program has nearly 8,000 legacy sites in its database. However, not all require intervention by the MAAP program.
"While some have been rehabilitated as wetlands, many have become wetlands, naturally" says Solondz. "We are excited to partner with DUC not only to rehabilitate this pit, but to learn more on the creation of wetlands and implement these practices at more sites across the Province".
To learn more about TOARC and/or the MAAP program, visit www.toarc.com.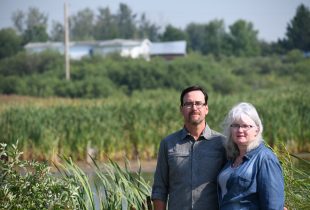 Landowners
Tom and Valerie Northam accessed DUC's landowner programs to restore and protect 29 wetlands on their Rapid City area property.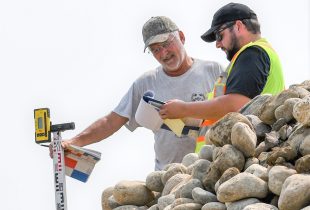 Wetlands
DUC Engineer Dave Dobson was part of the original Lenore wetland project 30 years ago. Now he's helping to improve it for the future.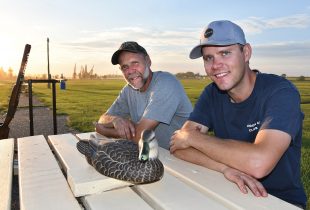 Conservator, Volunteers
Rob Lamont and Pat Lamont, from Brandon, Man., are the kind of dedicated volunteer that DUC is celebrating this year as part of its 80th anniversary.