Looking for a unique gift idea for friends or family?
For as little as $20, you can save enough habitat to support one duck, and feel great knowing that your gift will provide cleaner water, climate resilience and biodiversity in Canada for generations to come.
---
Find the perfect gift that supports conservation in Canada
And receive a free duck call when you order from the DUC Gear™ store this holiday season!
We have thoughtful gifts ideas for any occasion. Discover a world of outdoor gear and gifts for your nature-loving friends and family that support wetland conservation. Shop now and make a difference for wetlands.
Gift Guides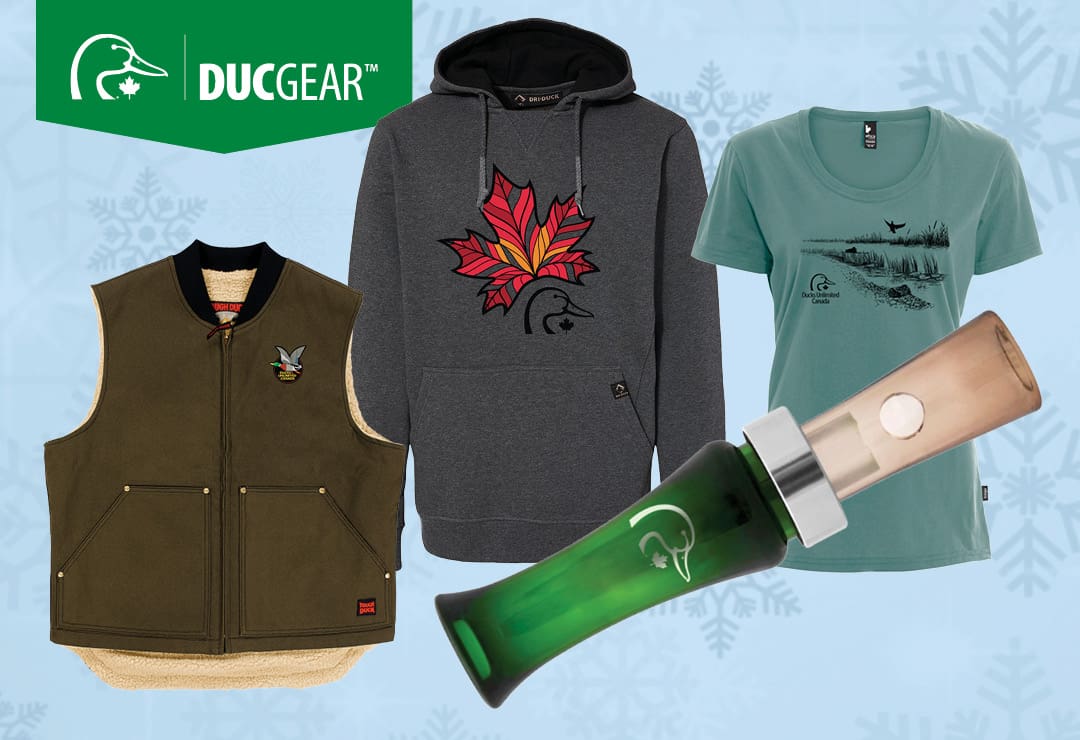 How we put your gift to work.
The habitat you help save with your donation does so much more than host a single duck; it provides a better future for us all.
A $50 donation helps to:
Conserve an area of wetlands equal to the size of an average human home.
Safeguard essential habitat for hundreds of wildlife species, including wild turtles and more than 97 other species at risk.
Naturally filter out pollutants and retain 41,000 litres of freshwater.
Store five tonnes of carbon, preventing greenhouse gas emissions.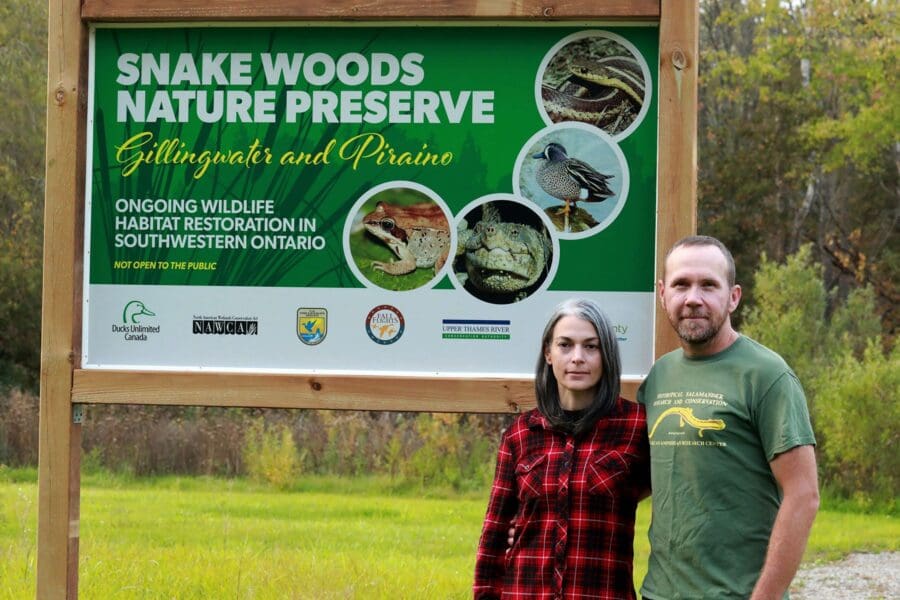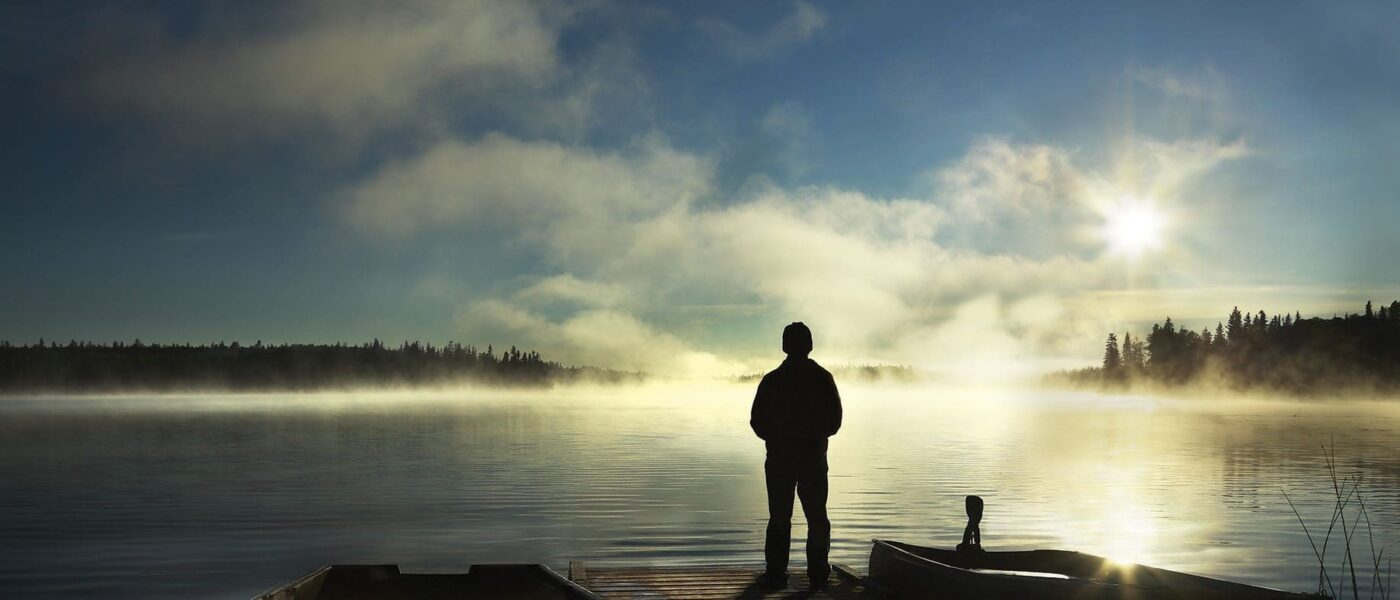 ---
More symbolic gift ideas
We have more fun ways to support wetlands. Dedicate your gift donation to help conserve wetlands in Canada!
You will have the option to send an eCard or download a printable certificate to present to your recipient. You'll also get a receipt to help you save at tax time.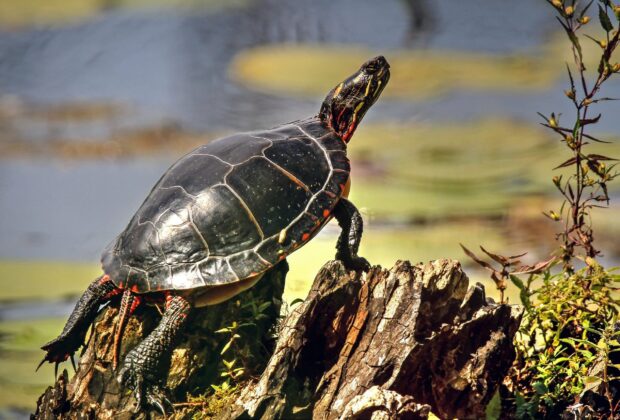 Canada's wild turtle species are now at risk in at least some part of their ranges. Starting at just $50, give the gift that helps conserve and restore the habitat they need—and have lost.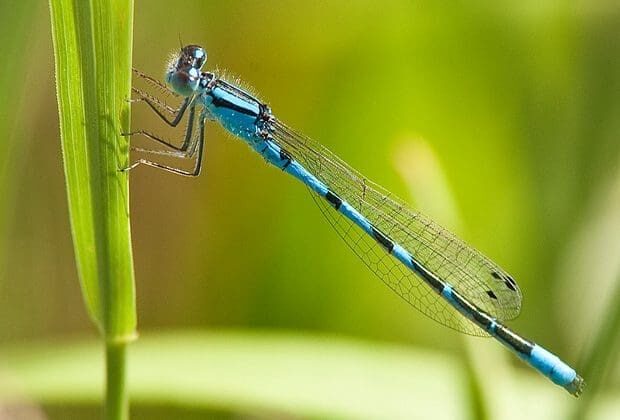 Nearly one-eighth of the world's damselfly species are at risk of extinction, and habitat loss is the leading cause. Your donation translates to real, on-the-ground habitat conservation.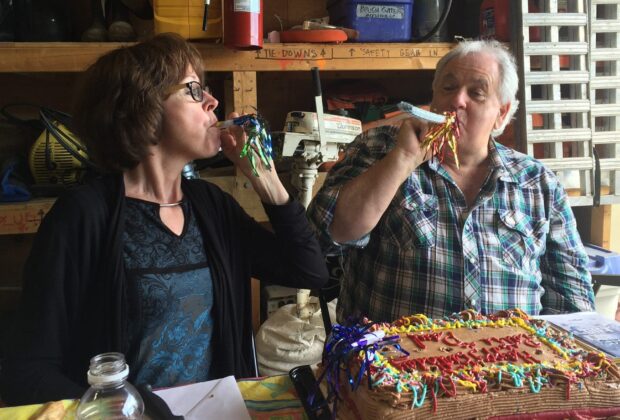 A gift donation in celebration is a fun and unique way to honour one of life's important milestones, whether it's a birthday, wedding, anniversary or graduation.