Skip to main content
How our work impacts conservation across Canada.
Where we're working on the ground from coast to coast.
We need your help to protect our water, wildlife, and wetlands. Here's how you can make an impact.
Resources. Agriculture. Tourism. Economic growth and development. Alberta is a leader on many fronts. As a leader, we must take care of our valuable environmental assets. Protecting, conserving and restoring our wetlands will create a better quality of life for all Albertans.
Alberta's wetlands are as diverse as its landscape. From the open prairie to the boreal forest to the Rocky Mountains, Alberta has one of the most varied landscapes in all of Canada.
Wetlands are an important part of this landscape. Northern pintail, blue winged teal and red-tailed hawks thrive in the wetlands and uplands of the prairies and parklands. Lesser scaup, trumpeter swans and woodland caribou depend on the wetlands of Alberta's boreal forest.
Every year, Alberta hosts eight million waterfowl and 20 million shorebirds that come to nest and raise their young.
People in rural and urban communities throughout the province also depend on wetlands. They filter our water and help fight climate change by storing carbon. They are an important defence against flooding, drought and soil erosion. They provide countless recreation and learning opportunities, like those enjoyed by the Field Sports Club. They are part of what makes Alberta great.
Why Alberta's Wetlands are Threatened
Approximately 64 per cent of Alberta's wetlands have been lost or degraded in settled areas of the province. This trend must be stopped. We can do it together.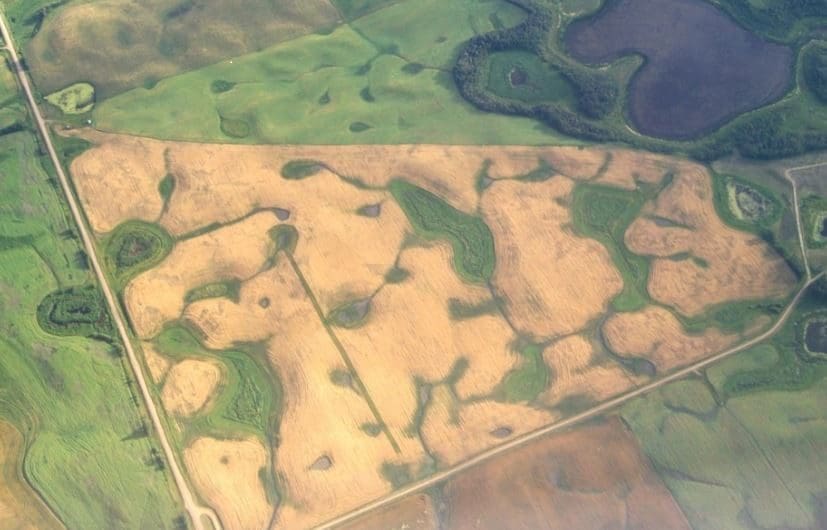 Drainage
Until recently wetlands were viewed as unimportant and, in some cases, a liability. The result has been significant historic and ongoing wetland drainage.
Wetland drainage was perceived to be in the public interest – but that is changing. Science has now proven that the benefits provided by wetlands far outweigh their perceived liability. Although the necessary regulations exist to address wetland loss and reward restoration, old attitudes have made the implementation of wetland policies challenging and poorly supported.
Development
Alberta is one of the fastest growing provinces in Canada. That translates to growth in residential and commercial development, as well as resource extraction. Without sustainable growth policies in place, wetlands continue to be lost.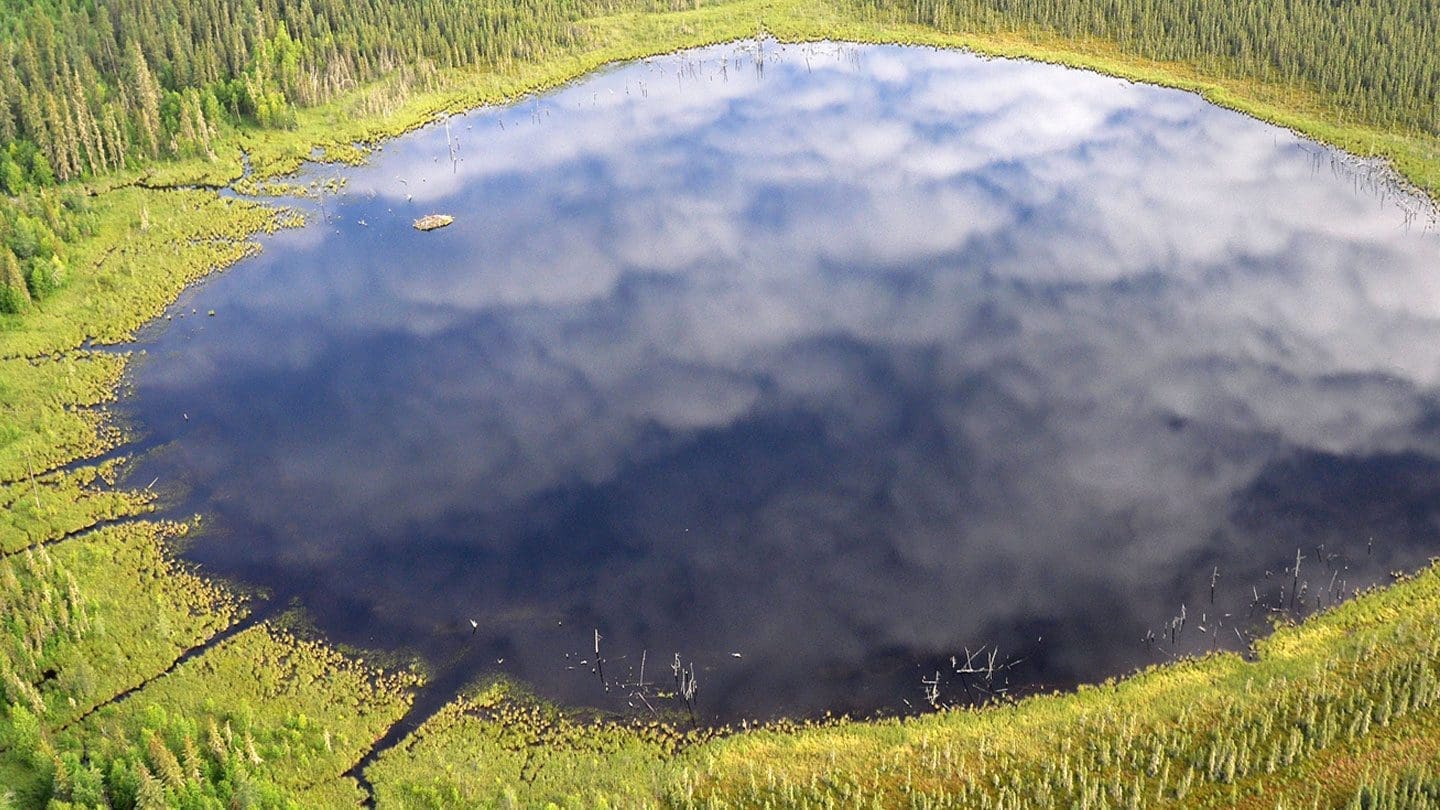 How We're Saving Wetlands in Alberta
Alberta is home to DUC's largest concentration of habitat projects. They range from urban wetland interpretive sites to large-scale water controls. They are an important part of how we're safeguarding benefits to the land, water and surrounding communities. By collaborating with industry, government, landowners and volunteers, we're bringing many natural areas in Alberta back to life.
Conservation and restoration
With more than 2,000 projects covering 2.3 million acres, Alberta is home to DUC's largest concentration of habitat projects. We take pride in maintaining and monitoring our existing projects while growing our impact with new ones. We invite you to visit them to experience Alberta's natural beauty.
Working with landowners
Partnering with landowners is a true win-win. Our programs help restore and protect the natural values of Alberta lands, while becoming an integral part of a landowner's long-term management plan.
Our Revolving Land Conservation Program helps transform altered properties into sustainable ag lands. Our 10-year lease program compensates landowners for restored wetlands based on fair market value. Together with Crop Production Services, our forage program offers financial incentives to producers so that they can establish grassland that provides habitat and productive grazing and haying on their land.
Research
Our scientists are hard at work in Alberta's wetlands. They're uncovering the true benefits of wetlands, like water quality and flood prevention. They are learning how wetland ecosystems function in relation to different levels of agricultural activity. They are discovering what it takes for Alberta's waterfowl and wildlife to thrive.
Working with volunteer Marshkeepers
Alberta's volunteers have what it takes to make a difference. Our new MarshKeepers volunteer program places them at the heart of our conservation projects, where they help to care for wetland sites and teach others about conservation.
Influencing public policy
Government policy is built upon public values and attitudes. Greater societal awareness and understanding of what wetlands provide can lead to effective policy change. In Alberta, wetland legislation and policy exist and strong, continuous public support will better enable us to conserve and restore more wetlands for future generations. That's why we work collaboratively with all stakeholders to communicate and leverage these values – be it flood mitigation, water quality improvement, biodiversity, climate change management or just plain aesthetics – for the benefit of all Albertans.
Connecting youth with nature
Programs designed for youth foster understanding about the natural world. Urban students are learning about wetlands and water through our Wetland Discovery Days. College and university students learn about wetland management and policies as part of environmental sciences and agricultural programs. First-time waterfowlers learn about responsible harvest and conservation, alongside practical hunting skills, through our Waterfowling Heritage Program. All of these participants have a hand in shaping the future of the province's wetlands.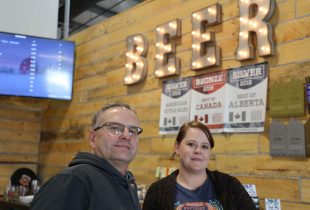 Grasslands
When it comes to agriculture in Alberta, there are obvious linkages to the food we eat and the land where its produced. But have you ever thought about a connection between wetlands and beer?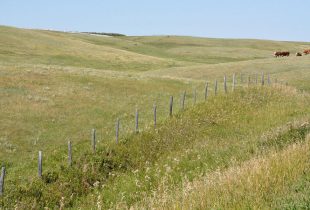 Grasslands
Alberta's grasslands appear to be a healthy, extensive and uninspiring monoculture. Nothing could be further from the truth.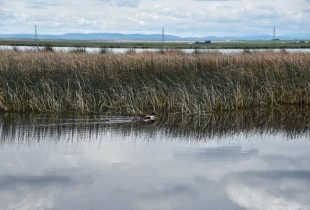 Wetlands
Planning is currently underway to re-open popular DUC conservation project areas in Alberta that typically attract a high number of visitors.