How our work impacts conservation across Canada.
Where we're working on the ground from coast to coast.
We need your help to protect our water, wildlife, and wetlands. Here's how you can make an impact.
Regions
Alberta, Manitoba, Saskatchewan
Hay and quality grassland for grazing was hard to come by in parts of the prairies. The answer for next year may be found with the forage program from DUC and Nutrien Ag Solutions™.
Available to farmers in Alberta, Saskatchewan and Manitoba, the program provides financial incentives to use Proven Seed forage varieties to convert cultivated land to hay or pastureland. In Alberta and Saskatchewan, producers receive a rebate of $100 per 50 lb. bag of forage seed; in Manitoba, producers receive a rebate of up to $100 for every new forage acre seeded as part of the program.
For more information, contact your local DUC conservation program specialist or Nutrien Ag Solutions™ retailer.
Learn more about the DUC and Nutrien Ag Solutions™ forage program
Forage program in Alberta
Craig Bishop
403-607-5805
c_bishop@ducks.ca
Forage program in Saskatchewan
Call 1-866-252-3825 or email du_regina@ducks.ca.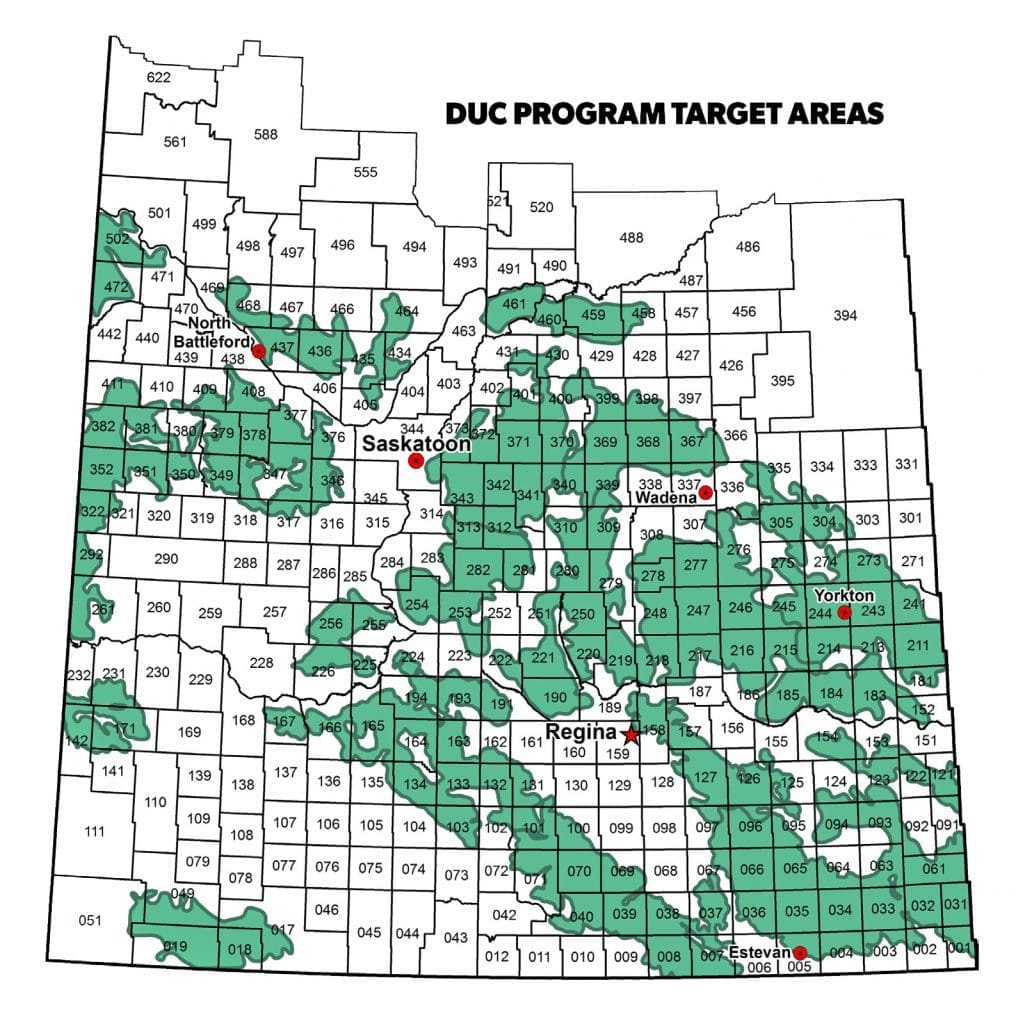 Forage program in Manitoba
Charlotte Crawley
204-729-3526
c_crawley@ducks.ca
News release: coming soon