How our work impacts conservation across Canada.
Where we're working on the ground from coast to coast.
We need your help to protect our water, wildlife, and wetlands. Here's how you can make an impact.
Forage Program
Supporting ranchers, wildlife and the environment
Canadian cattle ranchers enjoy greener pastures—and get cash back
High quality hay and forage can be hard to come by, but we have solutions and financial incentives that you can put to work on your farm.
By participating in the Forage Program, you will:
Enhance your grazing options
Improve your bottom line
Add to your land's natural value
---
Target Maps
Check our maps to see if your land falls within our Forage Program target areas.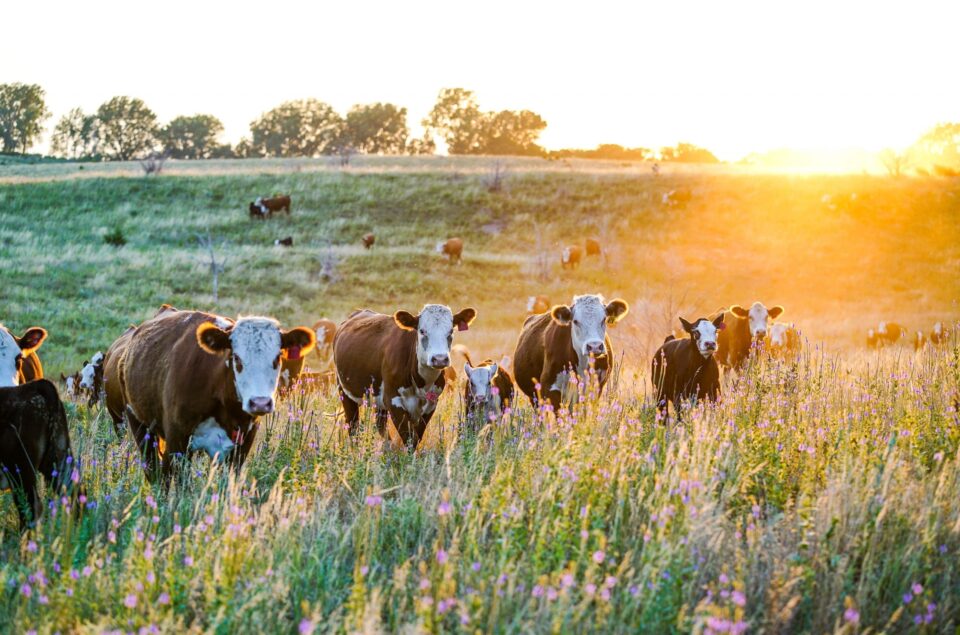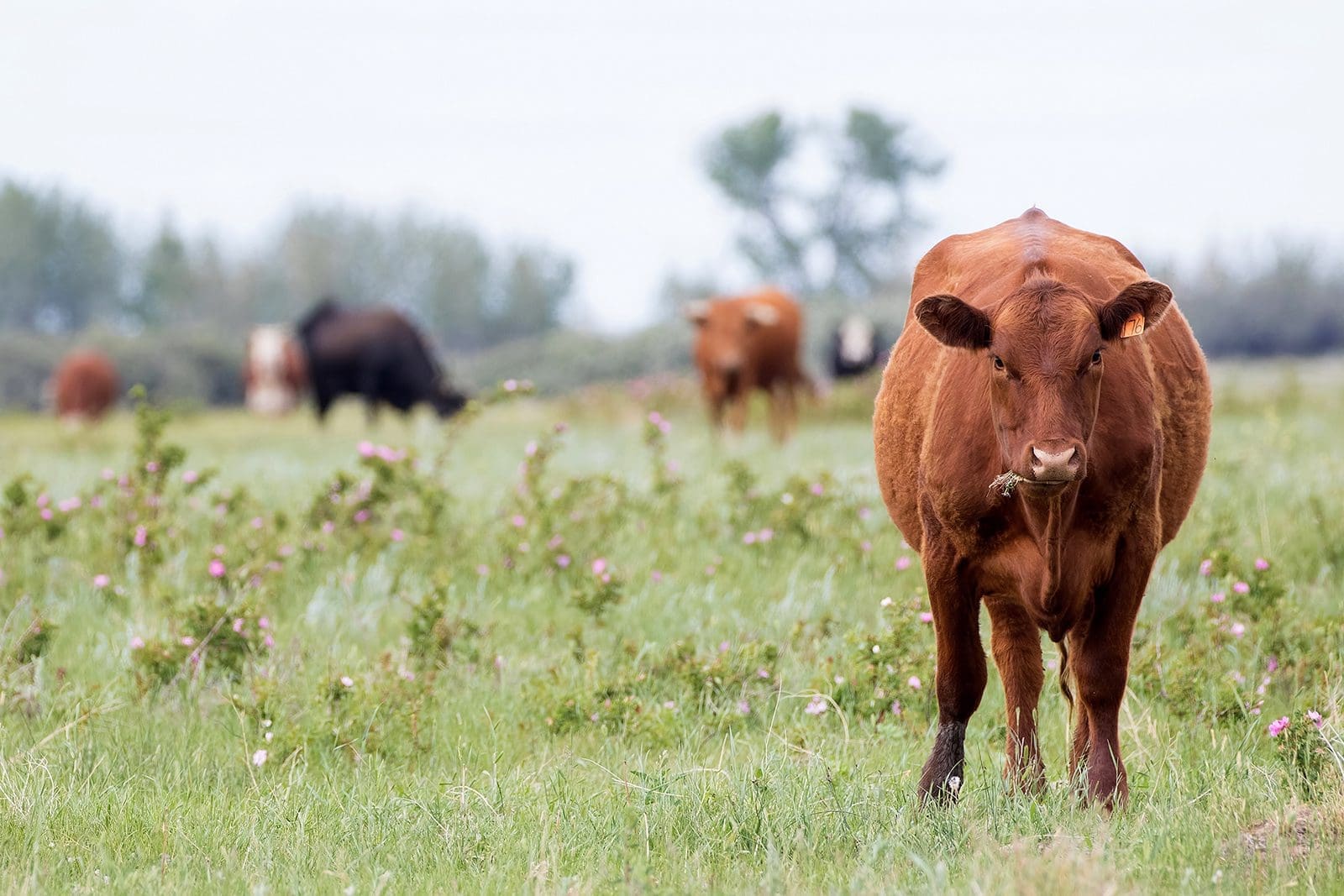 Here's how to get started:
Receive a discount on every bag of forage seed when you convert cultivated land to hay or pastureland.
Access technical support from DUC to help establish the forage on your land.
Sign an agreement with DUC to keep the land in forage for 10 years to maintain its ecological benefits.
Enjoy a healthy, productive landscape where you can graze your herd and provide essential habitat for wildlife.
Ducks and cattle are better together
Cattle and wildlife share the same landscape. That's why we work with and support beef farmers. They keep grasslands and wetlands intact, benefitting their farms and our environment.
---
What ranchers are saying
Over the past decade, we've worked with more than 1,400 ranchers and enrolled 183,000 acres in the Forage Program.
Here's what a few beef farmers have to say about the results.
Given the economics of today's cattle industry, our partnership with Ducks Unlimited Canada has been very positive. It's allowed us to blend our efforts and capital while benefitting the land, the industry, and ultimately, all Canadians
The rebate we've received through Ducks Unlimited Canada's forage program has provided financial support so we can continue operating in the manner we're accustomed to. Keeping our land in grass for the next 10 years is a small part we're playing in nature and wildlife conservation.
We swapped some land with our neighbours, which was a win-win, but had some salinity to contend with. We've been haying it now for five years, and the forage is still just as good as the day we established it. Being able to partner with my neighbours and with DUC, to get some land in good shape and produce food on it…to me that's the big benefit.
Progress through partnership
The Forage Program is supported by two market leaders that deliver beef to Canadians. Over the next five years, DUC, Cargill and McDonald's Canada are working together to support ranchers to return 125,000 acres (50,585 hectares) into forage.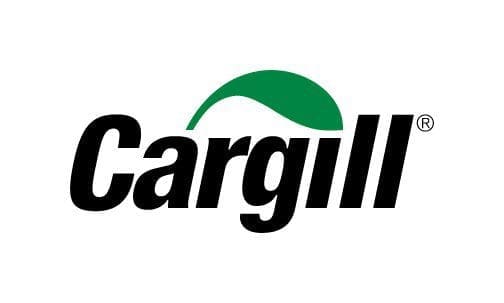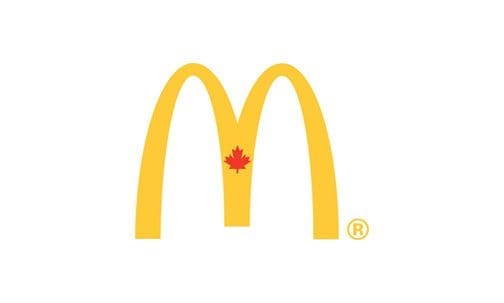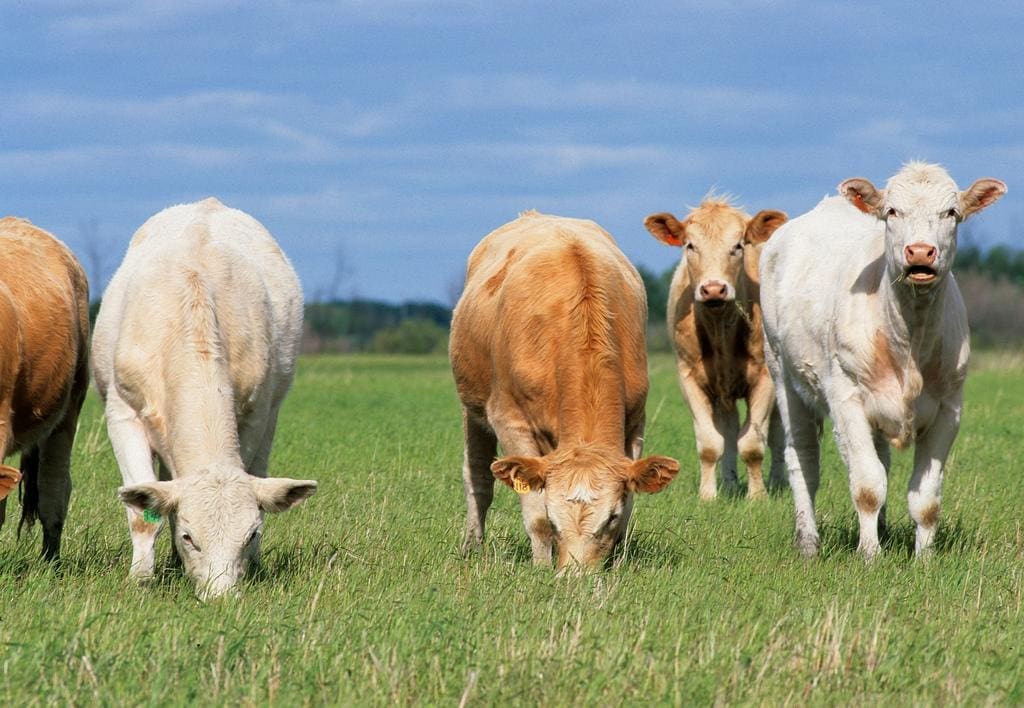 Measuring the environmental results
Don't let that quiet pasture fool you. Grasslands are some of the world's most productive and diverse ecosystems. Here's how the Forage Program is delivering real environmental impact:
Mitigating climate change: Converting cropland to pastureland increases the carbon storage capacity of soil. Over the next five years, the impact of the Forage Program will be comparable to removing 75,000 metric tonnes of carbon dioxide from the atmosphere— the same as the emissions from driving over 299 kilometres in an average passenger vehicle.
Providing habitat for wildlife: The cover provided by forage is habitat for hundreds of species of waterfowl and other grassland birds. It's also essential to pollinators and other beneficial insects.
Enhancing water quality: Grasslands naturally filter harmful nutrients from water by slowing its flow and absorption as it moves across the landscape.

DUC, along with our partners at Cargill and McDonald's Canada, are proud members of the Canadian Roundtable for Sustainable Beef (CRSB) and support a commitment to environmental, social and economic sustainability in the Canadian beef industry. CRSB members are committed to sustainable food systems. Together, members support the continual advancement of sustainability in the beef industry in Canada by engaging and contributing to a variety of beef sustainability discussions and initiatives.
---
Sign up for the Forage Program today
Contact Alberta Forage Program by phone
403-607-5805
Contact Saskatchewan Forage Program by phone
1-866-252-3825
Contact Manitoba Forage Program by phone
204-868-5599