Become a partner
Canada keeps losing wetlands. As many as 80 acres every day. It's impacting your community and your business.
Fewer wetlands mean more severe floods, more greenhouse gases, fewer plants and animals. It means more pollution in our precious water supplies. Loss of wetlands means more environmental challenges and more money spent to deal with them.
We're working hard to save wetlands. Our partners play a critical role in making this work possible. We have a long-standing history of collaborating with respected companies and brands. They are leaders in their fields and recognize the value in being a contributor to our success stories.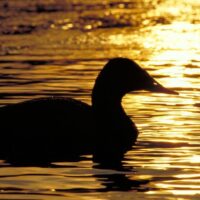 Corporate and foundation giving
Our Partners in Conservation are committed to supporting many aspects of our work. Conservation, research, education and policy priorities become a partnership effort through community investment and philanthropic donations. We take pride in a collaborative approach that engages business and industry leaders, and family and community foundations.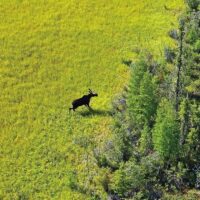 Boreal Forest Partner
Our partners in the boreal forest are committed to sustainable land use in wetlands and waterfowl habitat. We take a collaborative, science-based, solutions-focused approach to work with resource companies. We are proud to exchange expertise with these partners, and share the essential tools and resources to support conservation, like wetland mapping, field guides and best management practices. A partnership with DUC can help companies fulfill regulatory requirements, meet voluntary standards and secure social license. Contact our boreal forest specialists to learn how our team can work with you to benefit your business and achieve your environmental goals.
Donate sale proceeds / sell licensed products
Canadians understand the importance of conservation and environmental responsibility. Invite them to purchase items featuring the DUC brand they know and trust. Licensed products and services demonstrate your position as a responsible company, allow you to offer unique products with the iconic green duck head logo and make it easy to increase sales while giving to conservation. It's a win-win success story.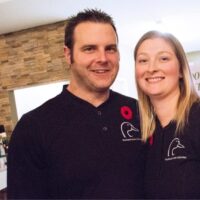 Workplace giving and volunteering
Challenge your employees to come together and join you in making a difference. Workplace fundraising is a great way to instill pride and show your support for conservation. We can help you with payroll deductions, fundraising events and gift matching programs. Employee volunteer initiatives encourage hands-on help, where time and talent are the ultimate donation.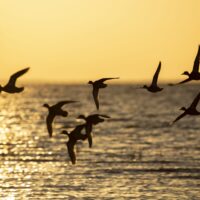 Give at the till
Help us fund conservation work by providing your customers with the opportunity to donate a small amount. It's easy to make your staff and customers feel good about making a difference for the great outdoors. Team up with them to go the extra mile for our natural areas by adding a matching donation. We can provide you with the tools to create an eye-catching display and inform employees and customers about your commitment.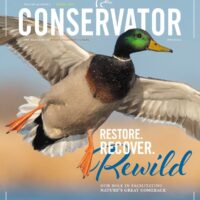 Advertise in Conservator magazine
Connect with our supporters by advertising in our award-winning national magazine, Conservator. Your message will reach Canadians who care about wildlife, a clean and healthy environment and enjoying time in the outdoors.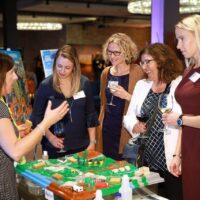 Host or sponsor an event
Help conservation and increase your local profile by supporting an event. Be a part of the fun, camaraderie and community that form the heart of each fundraiser. Events include galas, community dinners, clay shoots, fishing events and more. Your support will boost the fundraising potential of the event, and we'll proudly showcase your involvement.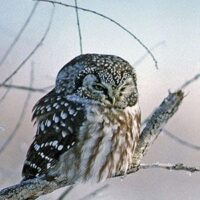 Donate products
Do you have a gift that can support our work? We're proud to showcase the products and services you provide as gift-in-kind donations. Donated items can be used in auctions, raffles and contests to boost fundraising success. It will help get your products into the hands of our supporters, and your community will recognize your support.