How our work impacts conservation across Canada.
Where we're working on the ground from coast to coast.
We need your help to protect our water, wildlife, and wetlands. Here's how you can make an impact.
No matter how many times you visit, Prince Edward Island's red-faced cliffs, sandy shores and gentle rolling hills never get old. Whether you're getting your toes wet at Singing Sand Beach, paddling the tranquil Souris River or watching a black ducks dive at Wolfe Inlet salt marsh, the island feels special. It's special for wildlife too.
PEI's wetlands and coastal areas support waterfowl from as far south as the Caribbean to as far north as the sub-Arctic. They give birds a place to nest and raise their young. They filter water, protect our coastlines, and give people a place to connect with nature. Don't let its size fool you. Prince Edward Island is delivering big conservation wins.
Why Prince Edward Island's Wetlands are Threatened
Wetlands in PEI provide critical habitat for millions of migrating waterfowl. They buffer high tides and storms that cause erosion and flooding. They give people places to fish, hike, canoe, hunt, and find solace.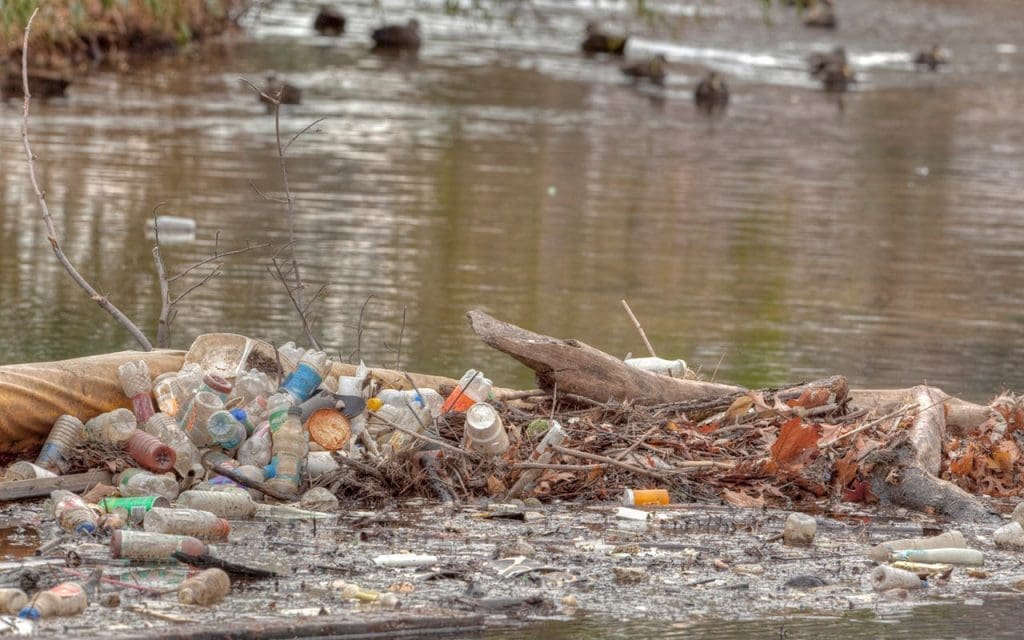 Changing environment
Our changing environment is putting wetlands in PEI at risk. Extreme weather. Rising sea levels. Urban development. Land conversion. Sixty-five per cent of wetlands in Canada's coastal areas have been altered or destroyed. It's time for conservation efforts that will protect the defining natural features of Canada's east coast. These are treasures we can't afford to lose.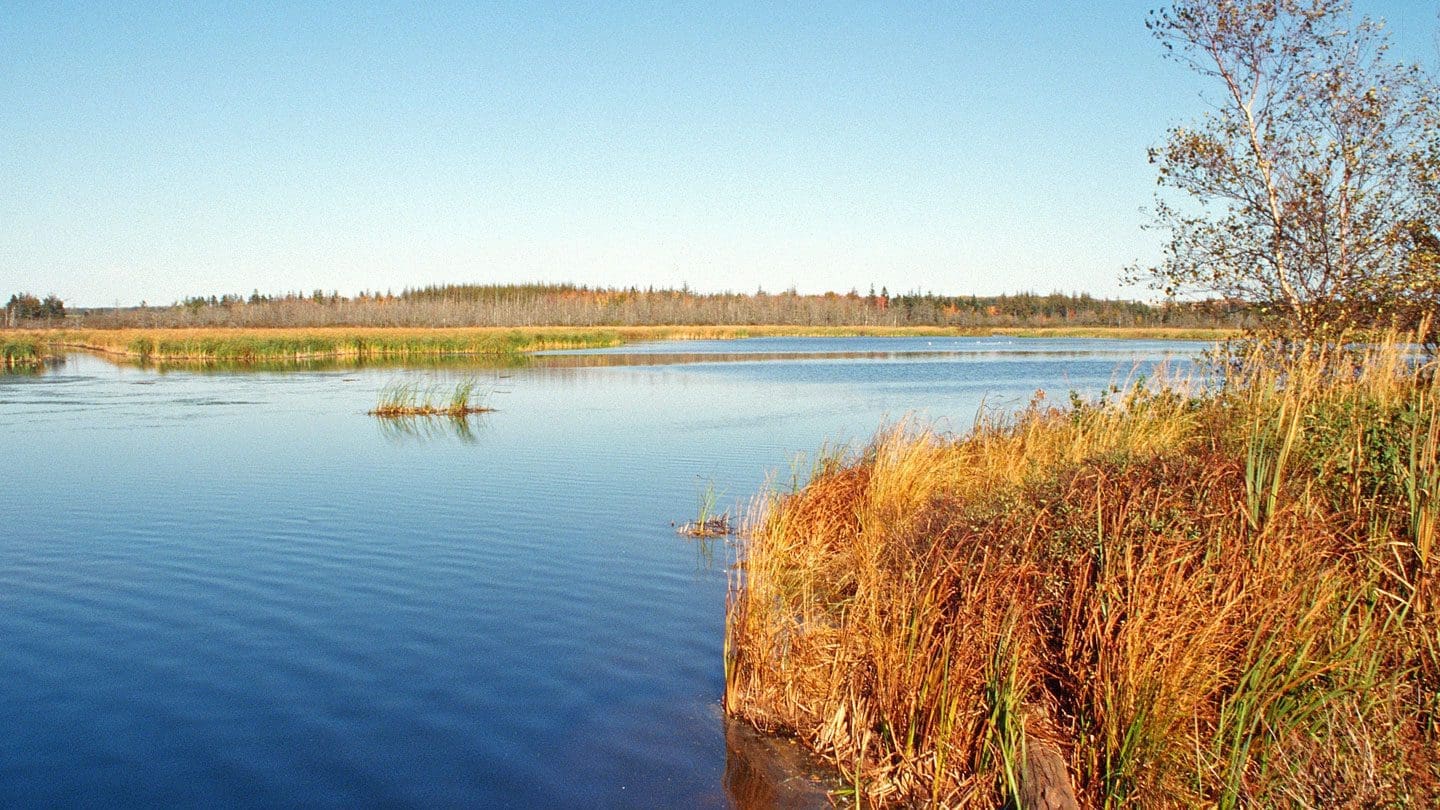 How We're Saving Wetlands in Prince Edward Island
As one of Canada's most trusted conservation organizations, we conserve at-risk wetlands before we lose them, targeting areas with high rates of wetland loss. We're experts in habitat restoration. We can bring drained and damaged wetlands back to life.
But we can't do it alone. Every single acre we've restored is thanks to our dedicated landowners, volunteers and supporters.
Wolfe Inlet salt marsh
One of the largest remaining intact salt marshes on the island, Wolfe Inlet is host to a diverse variety of wildlife and plants such as black ducks, shorebirds, gulls, raptors and eel grass—just to name a few. Because of Ducks Unlimited Canada's conservation program, this key piece of habitat will be conserved for generations.
Dams, dykes and fishways
Across Atlantic Canada, DUC manages nearly 129,000 acres of wetlands and 550 water controls and dykes. One hundred and sixty of these projects are equipped with fishways to help fish pass in and out of wetlands. DUC will rebuild key projects on an annual basis so that these habitats continue to sustain waterfowl, fish and other wildlife.
Science
World-class scientists at DUC are discovering the impacts of human activity on Atlantic Canada's landscape, and these discoveries are helping inform public policy. They're providing answers to some of the provinces' most pressing environmental concerns. From fishways to salt marsh restoration, our research is making a difference for wildlife and people.
Atlantic Fishway Initiative
With the help of research and funding partners, we're showcasing the latest in fishway design in PEI. Together, we're building more naturalized and hybrid fish ladders and monitoring them to find out how well they're passing a wider variety of fish.
Policy
Atlantic Canada has a strong history of partnering with governments. It's leading the country in developing effective policies that protect wetlands. Government relations and collaboration are key to our success.
Protecting wetlands before they're altered or destroyed is the ideal conservation measure. This is best achieved through wetland conservation policies and regulations. All Maritime provinces have strong policies that support wetland conservation.
Education
DUC's education programs are shaping Atlantic Canada's conservation leaders. We're bringing the wonder of wetlands into people's lives by delivering education that provides outdoor learning opportunities.
Project Webfoot
Discovering what slithers, swims and hops in wetlands is part of DUC's
Project Webfoot. This unique education program combines in-class resources and teaching with wetland field trips and hands-on learning and connects students to nature. DUC delivers Project Webfoot to classes across Atlantic Canada and has reached more than 150,000 students.
Youth Waterfowler Heritage Day
In PEI, our staff and volunteers take part in Youth Waterfowler Heritage Day, which gives kids aged 12 to 17 the change learn outdoor and hunting skills, about wildlife conservation. These young outdoors-people get the chance to connect not just with the outdoors, but with with experienced conservationists and waterfowlers.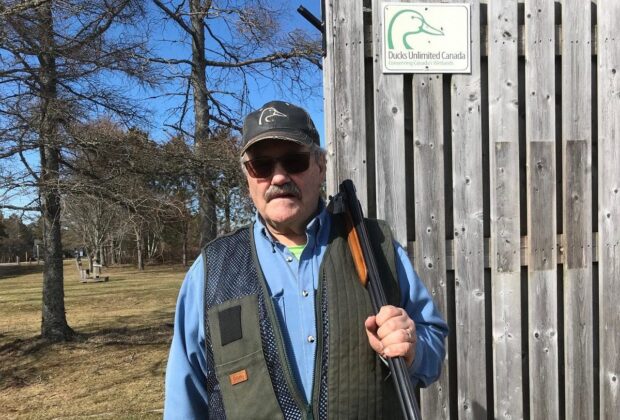 Roger Giddings is as down to earth as they come. The sharpshooting, lifelong conservationist from Charlottetown has been volunteering with DUC for 12 years.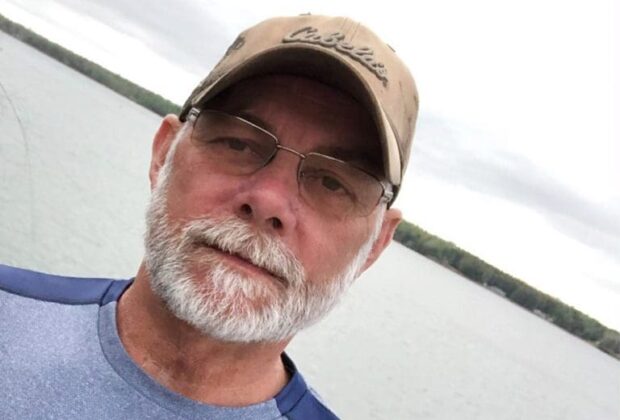 An avid hunter and outdoorsman, nothing makes David O'Connor happier than helping others discover a passion for nature.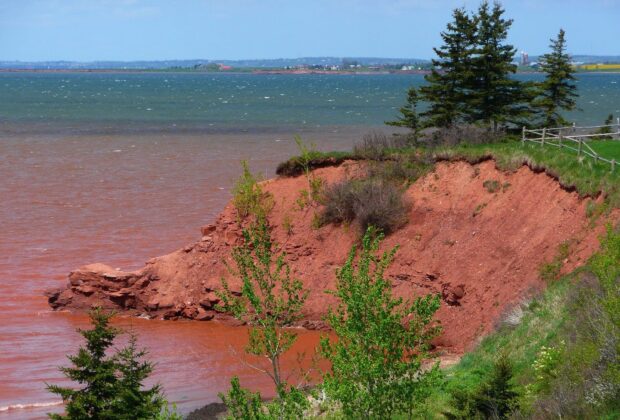 In Canada's smallest province, DUC restores a salt marsh to slow erosion caused by rising seas