How our work impacts conservation across Canada.
Where we're working on the ground from coast to coast.
We need your help to protect our water, wildlife, and wetlands. Here's how you can make an impact.
Marginal Areas Program
Make every acre count
The Marginal Areas Program increases your profits while farming fewer acres. It provides a financial incentive to seed those hard-to-access/poorly producing areas to perennial forages.
Forages improve profitability, increase pollinator habitat and biodiversity, reduce herbicide-resistant weeds, act as buffer zones to meet product label guidelines and manage clubroot issues. This program is designed to seed down acres that are unprofitable to grow crops while farming less land better.
Receive $150/acre on eligible land and get a Pollinator Power Pak.
Let's find a solution for those unproductive acres.
Alberta:
Contact Graydon Garner: 403-325-3117, g_garner@ducks.ca
FAQs
Saskatchewan: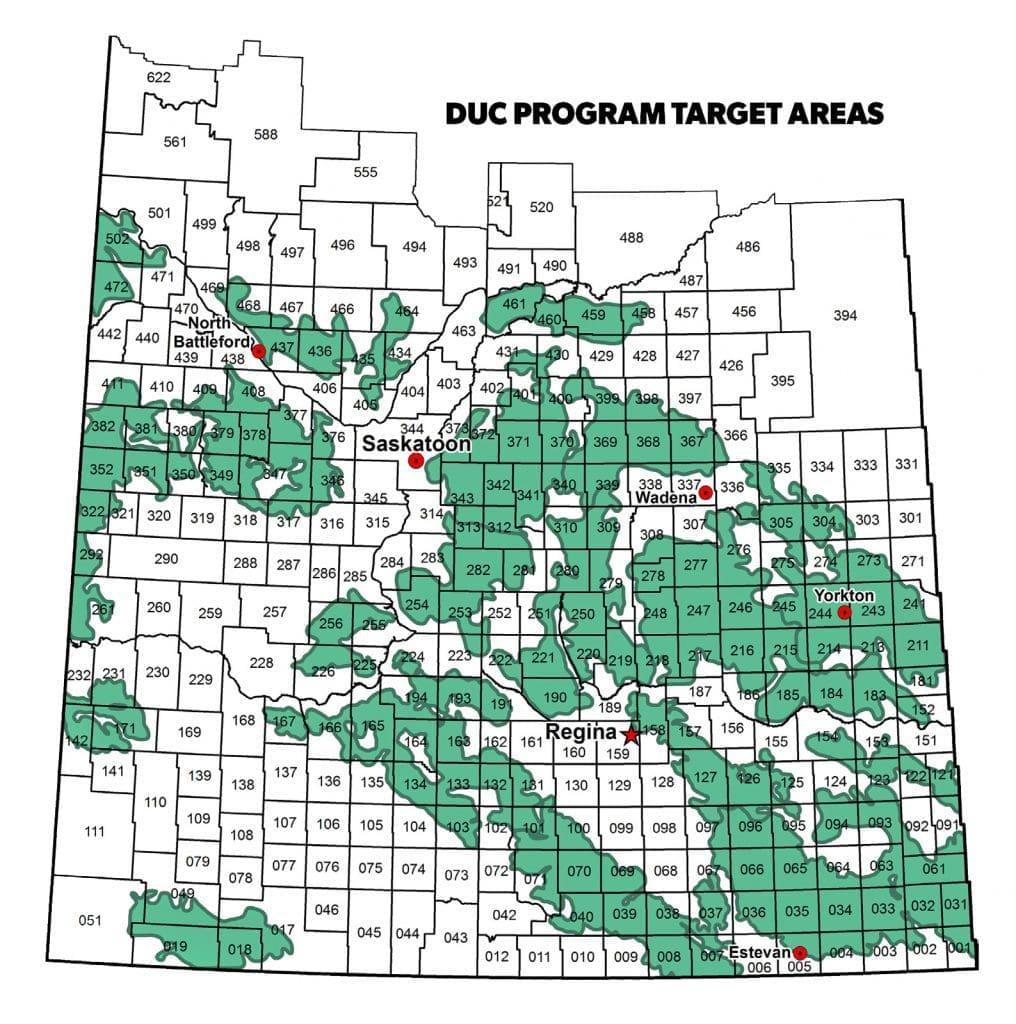 Call 1-866-252-3825 or email du_regina@ducks.ca
Manitoba:
Call Charlotte Crawley at 204-729-3526 or email c_crawley@ducks.ca