How our work impacts conservation across Canada.
Where we're working on the ground from coast to coast.
We need your help to protect our water, wildlife, and wetlands. Here's how you can make an impact.
Celebrating World Wetlands Day 2015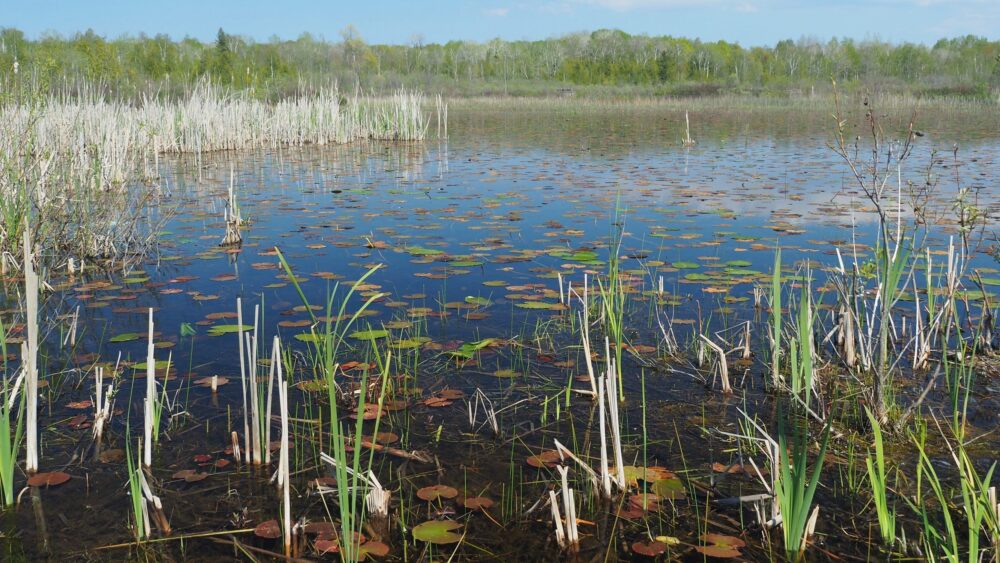 Oak Hammock Marsh, Man.—On Monday, a groggy groundhog will wake from its winter slumber to predict what the rest of the season has in store. But whatever forecast our furry friend delivers, Ducks Unlimited Canada (DUC) is calling all Canadians to shake off their urge to hibernate by getting outdoors and celebrating World Wetlands Day. It's a "Winter Wake Up" contest. Are you up to the challenge?
February 2 is World Wetlands Day. It's often overshadowed by our furry weather forecasters. But World Wetlands Day is celebrated every year on this day around the globe. Wetlands are incredible ecosystems, often compared to tropical rainforests for the environmental benefits they provide. Wetlands provide habitat for hundreds of wildlife species. They naturally filter and store our water. They mitigate floods, droughts, storm surges and the effects of climate change. Wetlands are some of the best places to be active and have fun outdoors – any season of the year.
"While wetlands in many areas of Canada this time of year are covered in a blanket of white, they're certainly not hibernating," says Greg Siekaniec, DUC's chief executive officer. "There's lots going on both above and below the ice and snow. Snowshoeing, skating and cross-country skiing are just a few great ways to experience what's happening in wetlands. We're encouraging everyone to get out and enjoy all they have to offer."
DUC is launching a "Winter Wake Up" contest, which will run until February 17, 2015. Canadians of all ages can snap photos, take videos or share stories that showcase their winter wetland fun.
About World Wetlands Day: February 2nd marks the adoption of the Convention of Wetlands, which took place in 1971 in the Iranian city of Ramsar. It's a treaty negotiated by countries and non-governmental organizations, which provides the framework for the conservation and wise use of wetlands. Canada is one of the treaty's 138 contracting nation states and currently has 37 designated Ramsar sites. Of these, 17 are national wildlife areas or migratory bird sanctuaries.
About Ducks Unlimited Canada: Ducks Unlimited Canada (DUC) is the leader in wetland conservation. A registered charity, DUC partners with government, industry, non-profit organizations and landowners to conserve wetlands that are critical to waterfowl, wildlife and the environment.
Contact Information
Ashley Lewis
Communications Specialist
(204) 467-3252
a_lewis@ducks.ca