Our Work
/
Projects & Initiatives
Conserving the wetlands of the Wolastoq
Protecting the beauty, the bounty and the good of the Wolastoq
We are partnering with communities, government and industry to make sure that  the important, biodiverse and beautiful wetlands on the Wolastoq (Saint John River) floodplain—and the many communities they support—remain for generations to come. That's why we have embarked on an ambitious 10-year, $3-million conservation project to renew and restore 4,700 acres (1,900 hectares) of vital freshwater wetland habitat.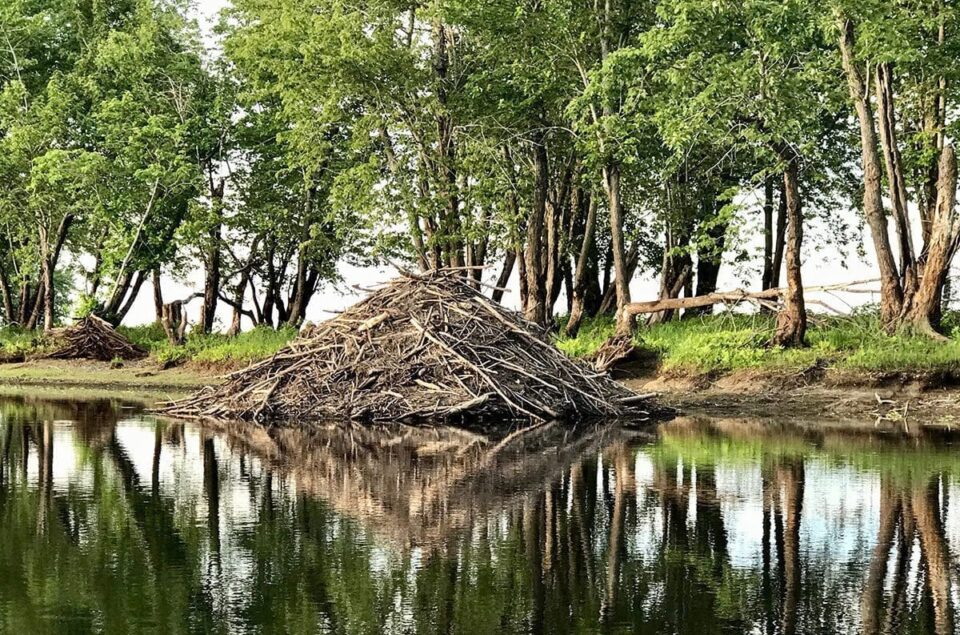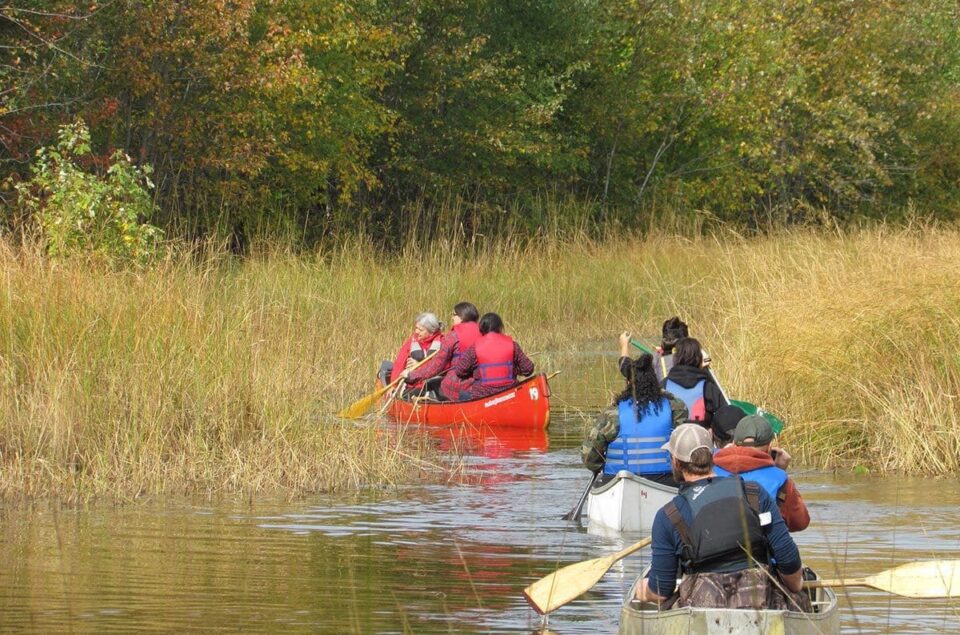 conservation project
10 -year
invested to support biodiversity
$3 million
of vital freshwater habitats protected
4,700 acres
species at risk supported
45
Our progress
With more than 60 Ducks Unlimited Canada projects on the Wolastoq requiring renewal and restoration, there is much work to do.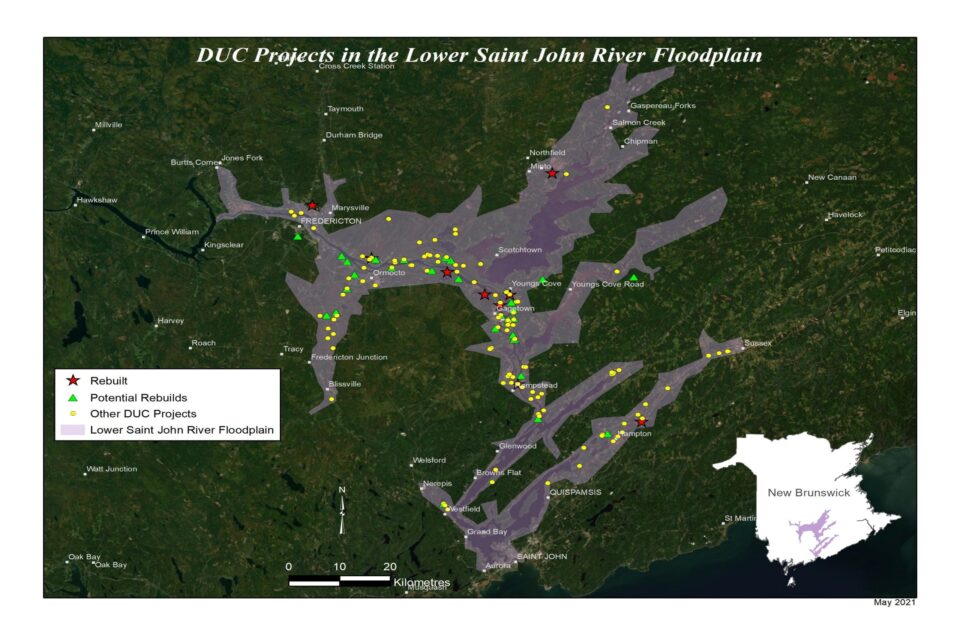 Wildlife and ways of life
The Wolastoqiyik first named this place the Wolastoq, meaning "the beautiful and bountiful river."
For the people, the wildlife and the lifestyles that rely on Wolastoq, also known as the Saint John River, it is all these things, and more.
The Wolastoq and surrounding floodplain wetlands provide critical habitat and an abundant food source for migratory birds travelling to and from our region. The unique complex of wetlands support biodiversity including 45 species at risk. These same wetlands provide clean water by filtering runoff of pollutants and chemicals and they're also known for their ability to store and sequester carbon, mitigating the effects of climate change. The Wolastoq provides recreational opportunities, such as birdwatching, canoeing and hiking.
The beautiful and bountiful river has been a vital resource for Wolastoqiyik, Passamaquoddy, Mi'kmaq, and other First Nations who have relied on these waters, including its wetlands, for its essential role in their Nations' culture, spirituality and sustenance for millennia.
Next steps: A 10-year marathon
In 2018, DUC embarked on this decade-long conservation project to enhance 4,700 acres (1,900 ha) of vital wetland habitat along the Wolastoq and to acquire and protect an additional 1,000 acres of natural wetland and associated upland habitat. Raising awareness about the importance of this habitat is also a major outcome of this project.
DUC will be replacing water control structures and restoring 25 kilometres of earthen dikes on more than 60 wetland projects. Ensuring this habitat lasts is critical to the ongoing diversity of wildlife.
With more than 1,000 nest boxes along the Wolastoq, we will continue to study the use and success of these boxes by cavity nesting waterfowl, such as wood duck and common goldeneye.
Partnering with Wabanaki Tree Spirit Tours & Events to conduct a traditional wild rice harvest at wetland projects along the Wolastoq.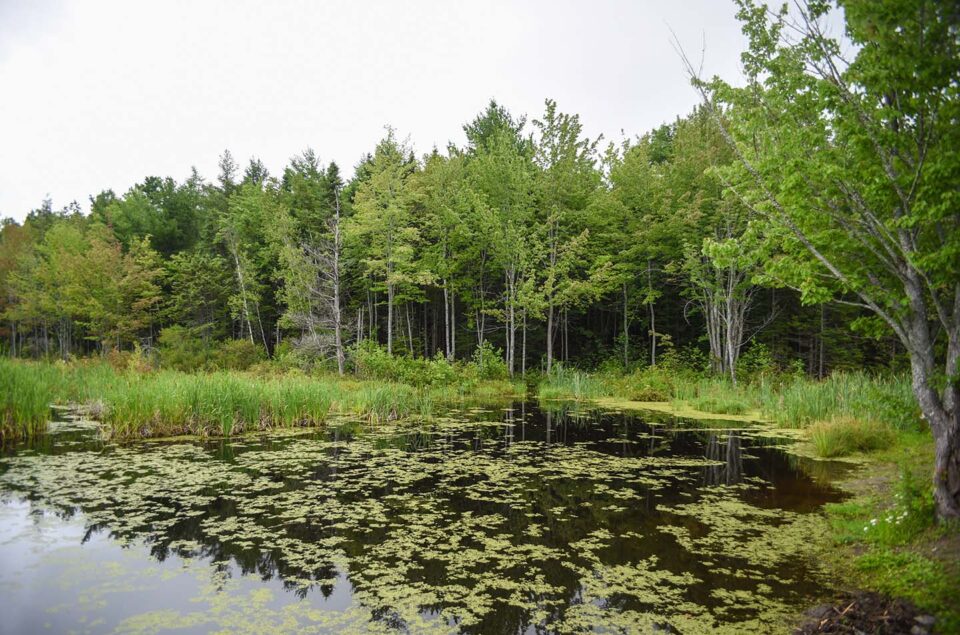 Support for species at risk
Duffie's Meadow and Lower Lincoln, are DUC freshwater marshes located within the lower floodplain that provide habitat to a diversity of wildlife. Duffie's Meadow is located adjacent to the 9,900-acre (4,000-hectare) Portobello National Wildlife Area (NWA).
Established to protect and conserve wildlife habitat, the NWA is rich with flora and fauna species including 37 provincially rare plant species, large numbers of cavity-nesting waterfowl and breeding habitat for the nationally vulnerable yellow rail and black tern. Both Duffie's Meadow and Lower Lincoln have traditionally supported impressive numbers of breeding and staging waterfowl and have been important banding sites for Canadian Wildlife Service.
Wolastoq fast facts
At 673 kilometres, Wolastoq (Saint John River) is one of the longest rivers in eastern North America, with a watershed in New Brunswick of more than 32,000 square kilometres.
The lower floodplain is a diverse and fertile mix of freshwater marshes, swamps, lakes and agriculture lands, making it one of the most important areas for wildlife in New Brunswick.
The Wolastoq and associated floodplain habitat supports 45 federally, or provincially, listed species at risk including the American eel, wood turtle and least bittern.
The lower portion of the river and its tributaries, below Fredericton, has one of the most extensive freshwater wetland systems in eastern Canada. Here, there are 56,914 acres (23,032 hectares) of wetland habitat, much of it with a semi-permanent or seasonally flooded water regime.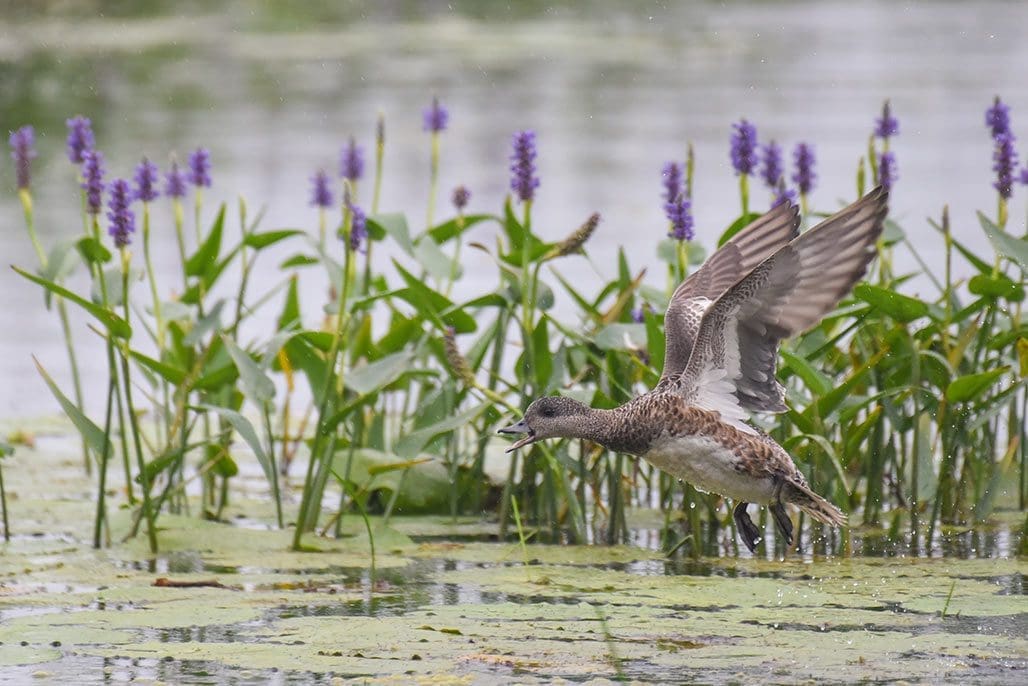 DUC started investing in wetland conservation efforts in this area in the 1970s to help reverse historical loss and to support biodiversity. Since 2018, we have invested over $700,000 into improving wetland habitat.
Today, we play a key role in conserving wetlands in this landscape, which includes 17,253 acres (6,982 hectares) of freshwater marsh and an additional 3,270 acres (1,323 hectares) of upland habitat.
Floodplain wetlands are one of the most important wetland habitats in New Brunswick and recognized as Provincially Significant Wetlands under New Brunswick's Wetland Policy.
Conserving wetlands in the Wolastoq floodplain is critical for water quality, since wetlands filter contaminants and excess nutrients out of the run off emptying into the beautiful river. This ecosystem service has become increasingly important, as the river's banks, which once grew thick stands of trees and other native vegetation, have over time been developed for housing, agriculture and industry.
Making an Impact
How you can support our work along the Wolastoq
Our work of conserving, protecting, and managing wetlands along the Wolastoq is needed now—and you can help.
Consider making a donation or volunteering with DUC.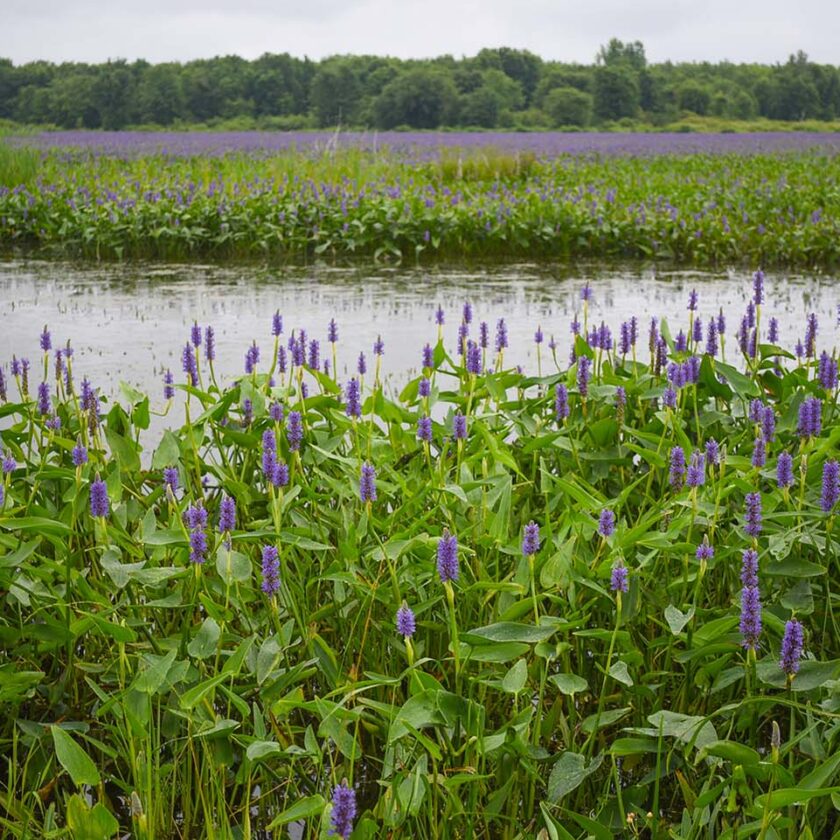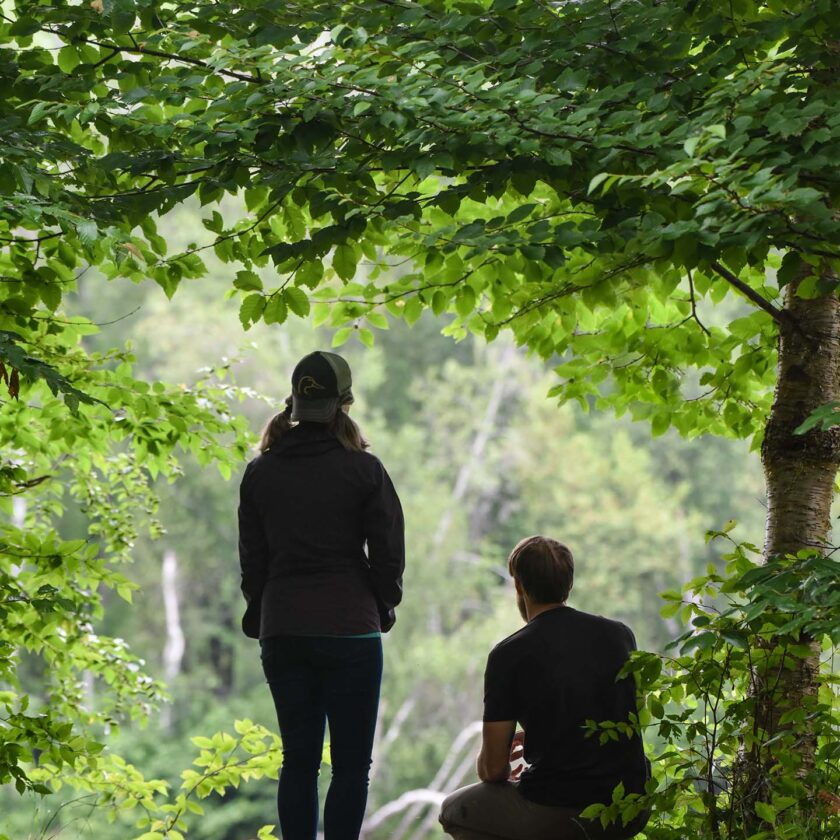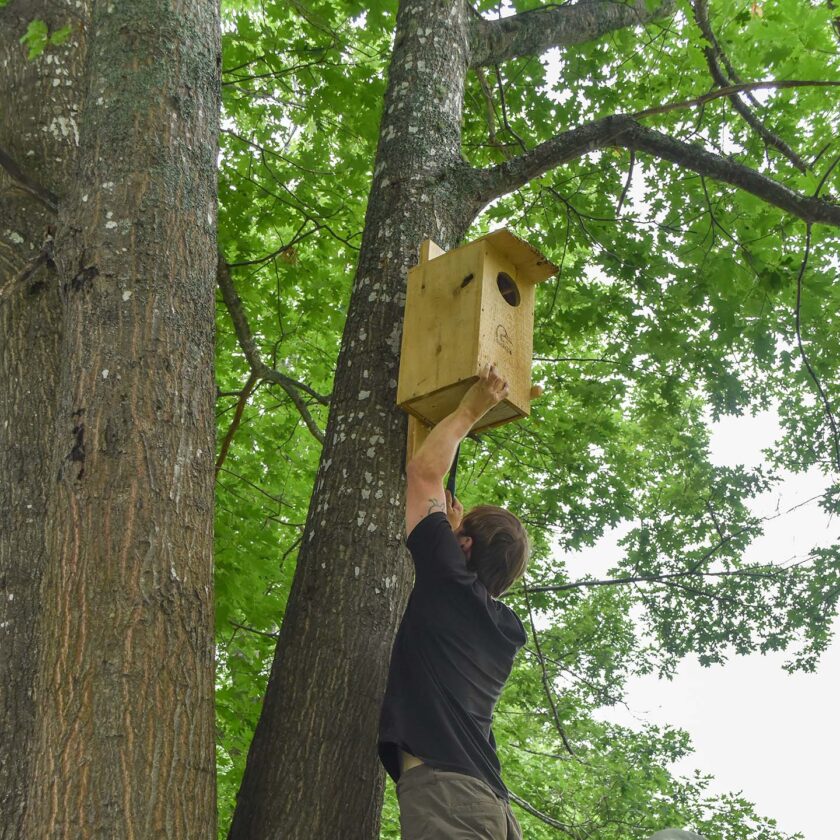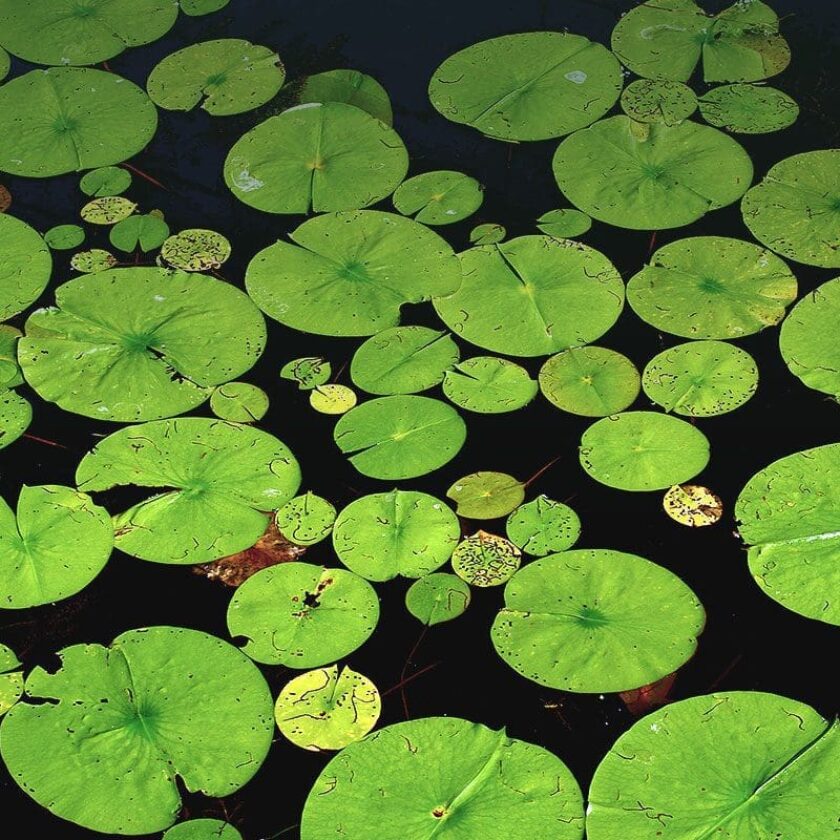 Media resources
Materials to support your coverage of wetland conservation efforts along the Wolastoq.
Read the official announcement about DUC's plans for Wolastoq (Saint John River). 
Ask an expert
Adam Campbell

Manager of Provincial Operations (Atlantic Region)

Expertise: Wildlife, species at risk, ecological value

Geoff Harding

DUC Head of Major Projects, Atlantic Region

Expertise: DUC projects along the Wolastoq, Conservation partnerships, history

Samantha Brewster

DUC Education Specialist, Atlantic Region

Expertise: Outreach, Communication (French/ English)

Frank Merrill

DUC Conservation Specialist

Expertise: Manager of DUC projects along the Wolastoq

Santina Beaton-MacEachern

DUC Conservation Specialist

Expertise: DUC projects along the Wolastoq, Nest Box Program
---
Partnerships
This work would not be possible without many partners
AV Group
Canadian Wildlife Service
Commonwealth of Massachusetts
Ducks Unlimited Inc.
Eastern Habitat Joint Venture
Environment and Climate Change Canada
Landowners
Nest Box & Land Monitoring Guardians
New Brunswick Department of Environment and Local Government
New Brunswick Department of Natural Resources and Energy Development
North America Wetland Conservation Act
Pittman Robertson Wildlife Restoration Fund
State of Delaware
State of Maine
State of North Carolina
State of Rhode Island
University of New Brunswick
US Fish and Wildlife Service – North America Wetland Conservation Act (NAWCA)
Wabanaki Tree Spirit and Tours
Wildlife Habitat Canada
World Wildlife Fund Canada
Make a donation
You have the power to give future generations the opportunity to experience nature, wildlife and a healthy environment.