story
/
Landowners, Prairie Pothole Region
Cattle farmers protect land in Allan Hills
Lamb family commits to record breaking conservation agreement in Saskatchewan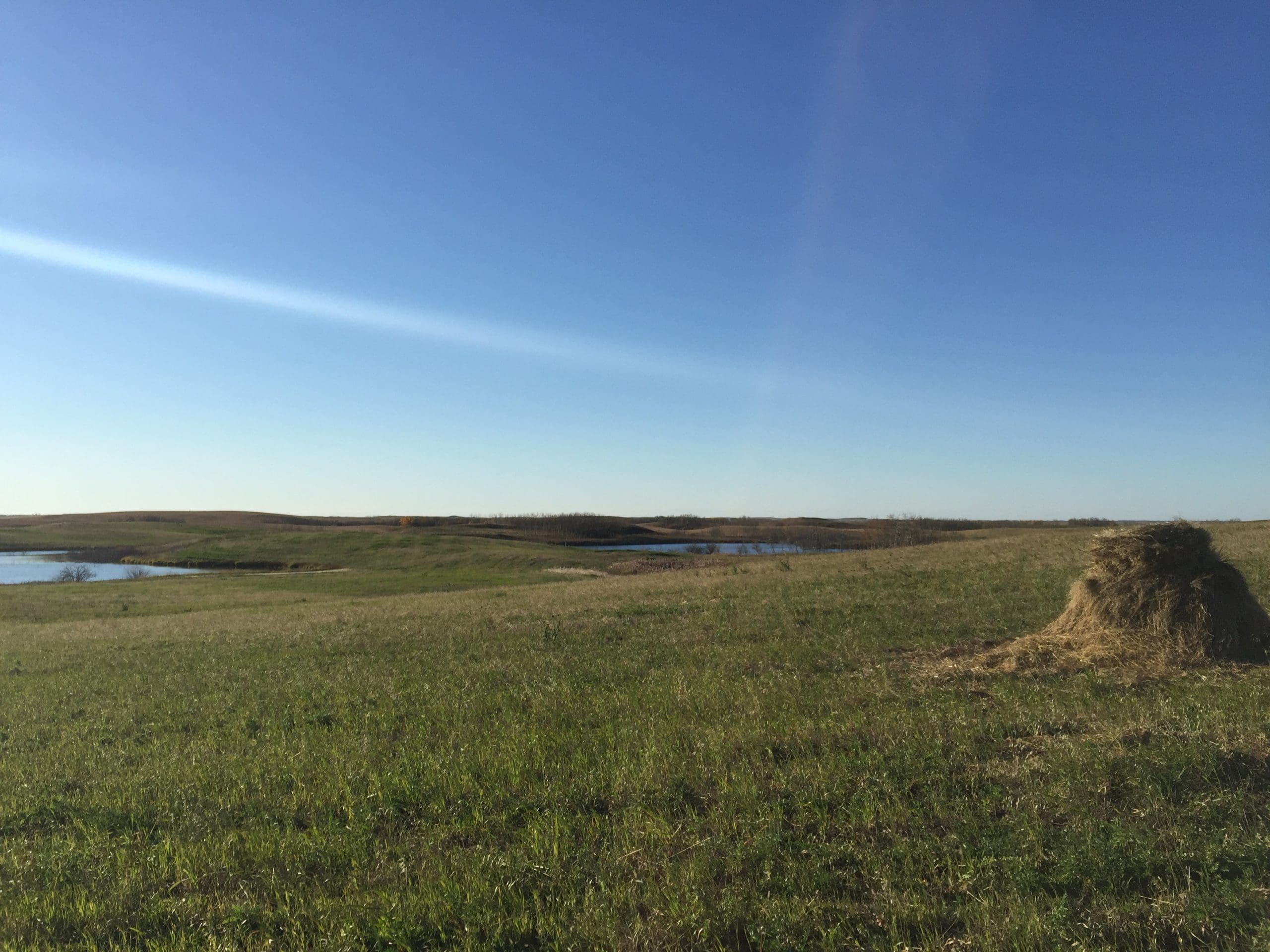 In December, 2015, DUC signed its largest conservation agreement (also known as conservation easement) in history, in the Allan Hills area of Saskatchewan. The Lamb family's agreement covers 21 quarters of land southeast of Saskatoon, where they run an operation of around 350 cattle. We spoke with John Lamb and his daughter Nicole Bushfield about their land and their commitment to protect it.
John Lamb: When we got land in the Allan Hills in 2005 and 2006, we met Richard McBride from Ducks Unlimited in the Saskatoon office. They provided some financial assistance to put the cultivated land into grassland. It worked really well for us. We wanted to turn this land into a forage production property and they were keen to help us. It was a breath of fresh air to work with them and understand that grassland makes really good duck nesting areas compared to cultivated land. So it was a win-win for both of us.
Nicole Bushfield: Richard's great. He came out when we were seeding grass and was able to lend some advice on which grass feed mixes would be most beneficial for the duck habitat.
Over the past decade the Lambs have also leased grazing land in the area from DUC.
John: There are so many reasons that we run our cows and graze the proper way. We can build organic matter, save carbon, improve the water table, improve the environment… it will really help the bottom-line always.
Nicole:  We got a feel for how crucial the environment is for ducks nesting and how those environmental objectives were working closely with our objectives to improve our soil health and better grazing management. Over the last decade we've kept in touch with Richard. We had pursued some agreement talks in the past and nothing had come together. Then, more recently, Richard had a program that he thought would work for us. Once again our objectives aligned and we were able to move forward.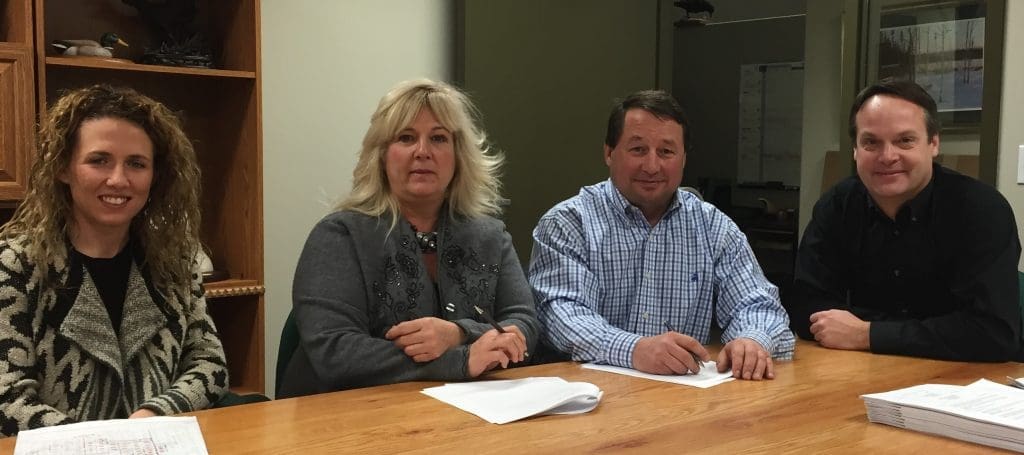 The agreement covers a substantial parcel of land, with 3,282 acres of native parkland, tame forge, natural wetlands and restored wetlands.
Nicole: It's a big deal for us too. It's something we're really excited about.
The Lambs have a long history of working the land. For decades earlier, they farmed in the Calgary area.
John: I'm pretty fortunate – my whole life to have been able to do what I wanted to do. In 1996 we set up Lamb Cattle Company, when I bought my dad out. Prior to that I started in the ag production industry in 1982. We always were a mixed farm here in Balzac.
Nicole: Lamb Cattle Company – for my dad John and my mom Kim, and then myself and my husband Tyler, and my brother Dustin and his wife Kayla and their son Cal – it's what we do full time.
Ultimately it's in my blood. It's all I've ever known. It's great to have opportunities to continue doing what I love and enhancing the grasslands at the same time. The Allan Hills, it's quite "potholey" so there are multiple water bodies on each quarter. We see lots of duck activity and other wildlife activity, too. There's lots of elk and moose in the area that we get to observe. Lots of deer.
The Lambs plan on experiencing the beauty of nature in the Allan Hills, and continuing their farming lifestyle, for a long time to come.
Nicole: The Hills really are pristine. You spend some time in the Hills, and you see how special it is. It is something I'd like my kids to be able to enjoy some day and their kids, too.
Note: this project was undertaken with the financial support of the Government of Canada through the federal Department of the Environment and Climate Change Canada.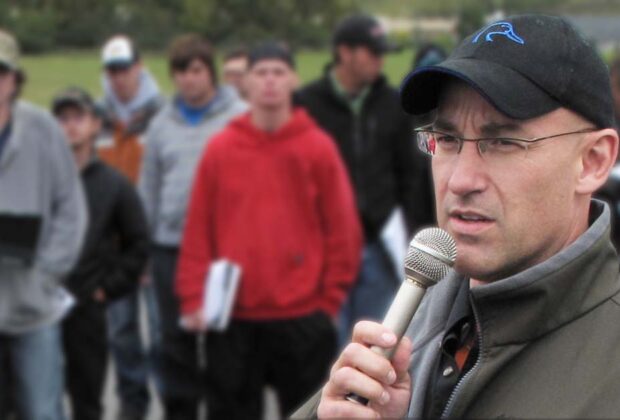 85 Years of Conservation, Landowners, Partnerships
trueDUC employee Ken Gross credits a strong team, partnerships for his successful conservation career.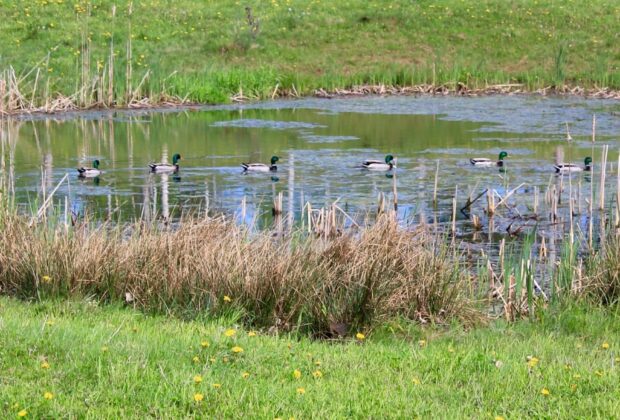 85 Years of Conservation, Atlantic, Landowners, Wetlands
trueThe owners of Rustaret Farm in P.E.I. practise what they teach for the benefit of livestock, biodiversity and the environment.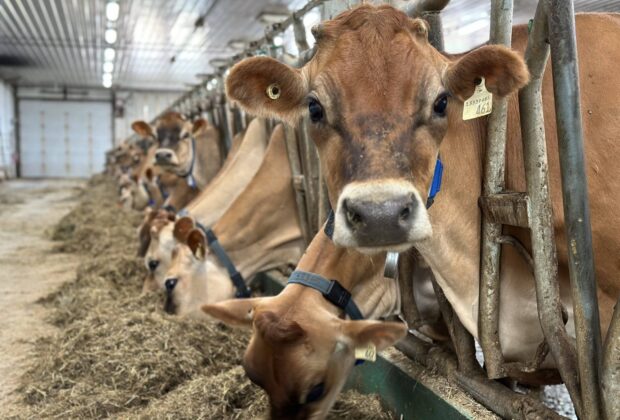 85 Years of Conservation, Landowners, Partnerships
trueCows and wildlife thrive thanks to farm family's love of nature and wild spaces that work with agriculture.