An app solution!
A smartphone application helps Ducks Unlimited Canada tackle invasive Spartina plants.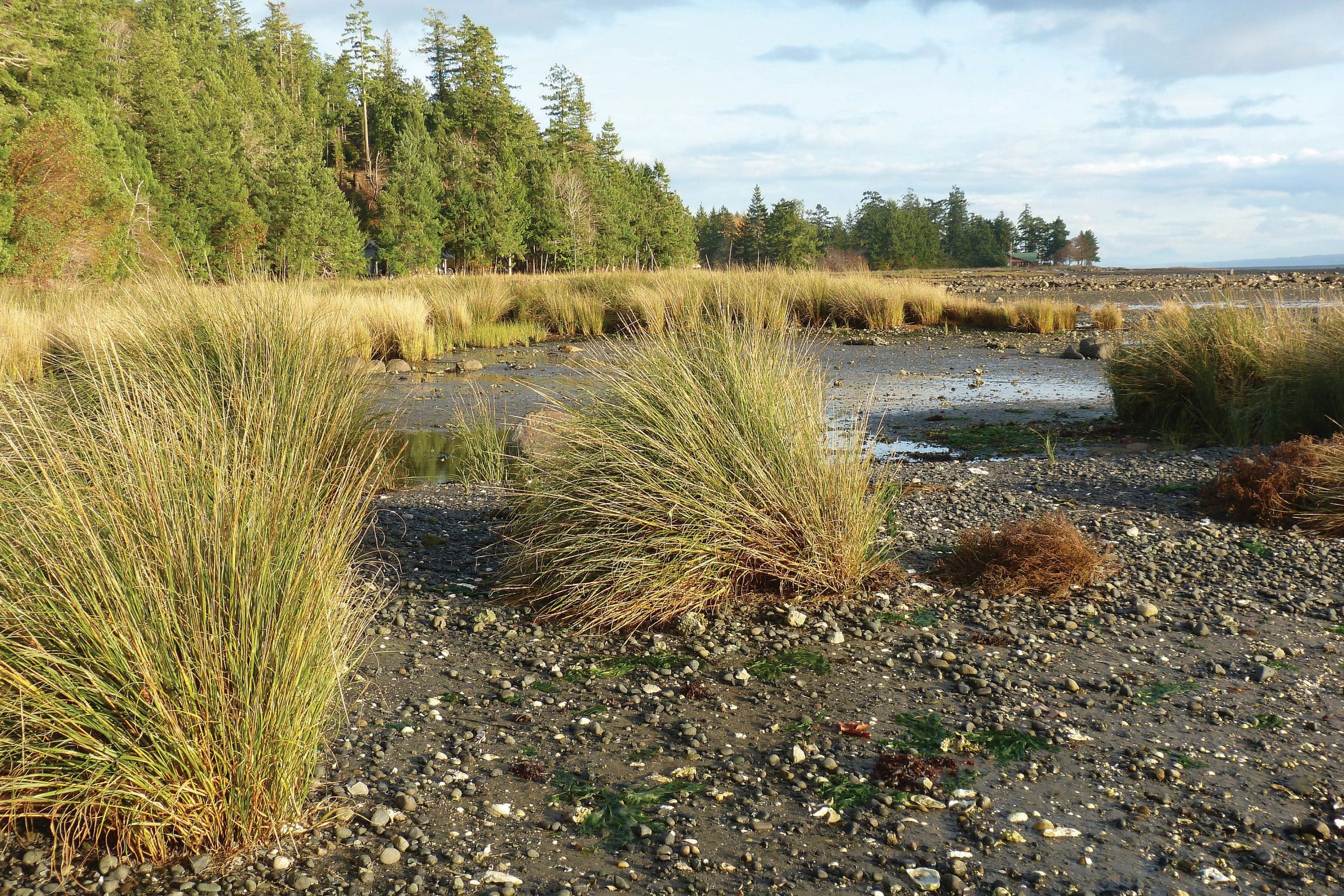 A DUC conservation specialist stands on the edge of a B.C. coastal mudflat, dressed in a windbreaker and rubber boots. A sack of pink flags hangs on her back, and she's typing into her smartphone.
She's not texting a friend or catching up on social media. Instead, she's playing a key role in efforts to remove invasive Spartina plants from this landscape.
A smart solution
Last May, DUC's geographic information specialists (who are expert at layering geographically-linked data on maps) launched a new smartphone application. Made with software from ESRI Canada, this app allows conservation staff to document and report the size and location of Spartina plants (Spartina anglica, Spartina densiflora, Spartina patens) in real-time.
"This new app is going to allow us to track the population dynamics of Spartina more effectively," says DUC conservation specialist Matt Christensen. According to Christensen, monitoring the location and size of invasive Spartina is key to reducing its presence (and impact) on B.C.'s habitat and wildlife.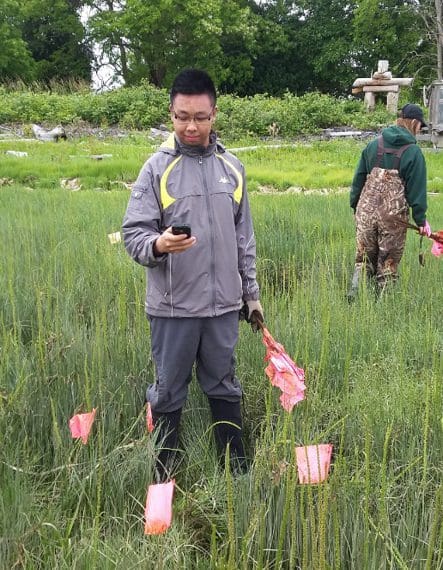 Spartina
First discovered in B.C. 15 years ago, Spartina is an invasive cordgrass that destroys waterfowl habitat. It does this by outcompeting native plants like eelgrass, which is an important food source for staging and wintering waterfowl, like the Pacific brant, wigeon, mallard, pintail and teal.
Spartina can overtake coastal mudflats, making it impossible for birds to access protein-rich invertebrates. Currently in B.C., three different species of this invasive plant cover approximately 44 acres (18 hectares) of waterfowl habitat. These affected areas are distributed over approximately 2,471 acres (1,000 hectares).
"The first step to eradication is containment," says Christensen. And to contain something, you need to know where it lives. This requires time in the field…and a smartphone.
How the app works
When conservation specialists spot Spartina, they use their new app to classify the size of the plant (or plant patch) they're looking at. The app uses the phone's GPS capabilities to automatically attach a geographic location to the plant.
By being able to fill an easy-to-complete form and have the plant's exact coordinates recorded by the app, Christensen says conservation staff avoid hours of "grooming data."
"We used to have to go through all the information we collected in the field and make sure it was properly labelled. Now the app does all that work for us," he says.
Once the conservation specialist has finished entering data into the app, they insert a small pink flag next to the plant. While a little less high-tech, the flag serves a practical purpose, allowing staff to spot infested areas when they return to treat the invasive plants with herbicide.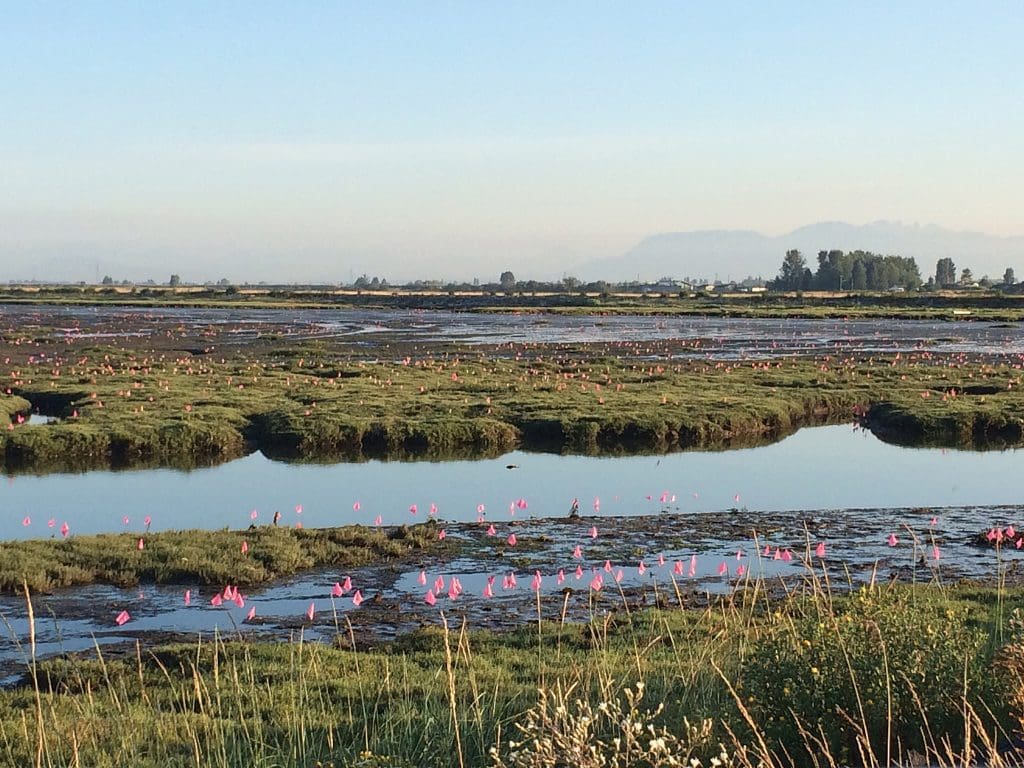 There's another app for that
Currently, this new app "is just for internal reporting," says Christensen. "But there are other ways people can report invasive species sightings," he adds.
Christensen recommends consulting the BC Inter-Ministry Invasive Species Working Group website for resources. There, you'll find two apps (Report-Invasives BC and Report-A-Weed BC) ready for download.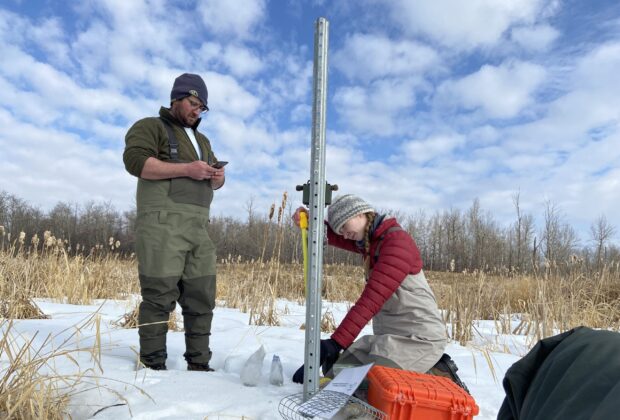 Science, Wetland restoration
Our proactive approach includes taking necessary precautions and planning out the work zone during warmer seasons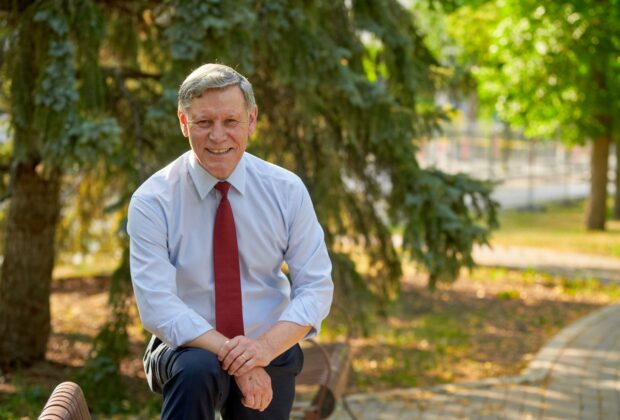 85 Years of Conservation, Partnerships, Science, Water
Partners in conservation: Parliamentary Secretary Terry Duguid explains how the new Canada Water Agency seeks to shape the future of freshwater conservation in Canada.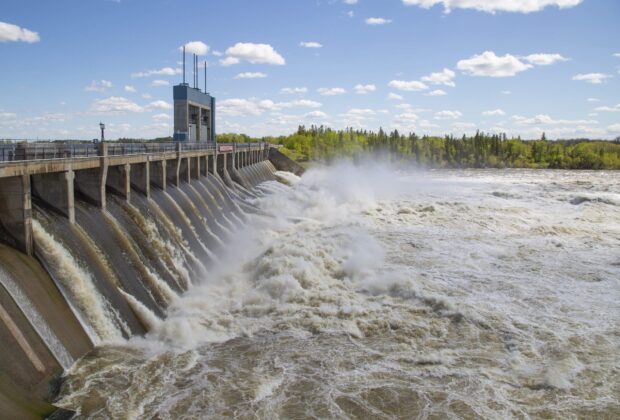 Partnerships, Science, Wetland restoration
Could wetlands help generate more electricity for Ontario communities?