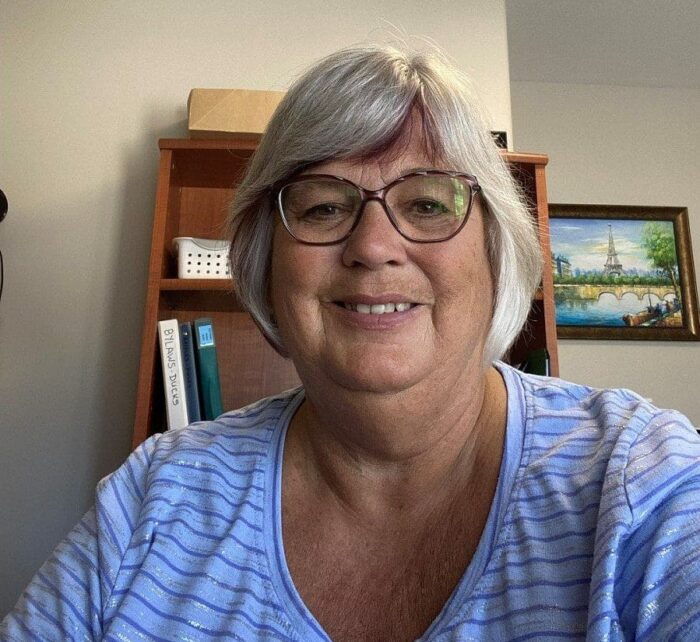 It was family that initially launched Charlene Seabrook's volunteer career with DUC over a decade ago. And it's family that keeps her commitment to conservation going strong today.
In recognition of her outstanding volunteer service, Charlene was recently awarded the distinction as DUC's Volunteer of the Year in Saskatchewan.
Charlene's sister and brother-in-law were both active volunteers with DUC's Sask Valley committee when the need for a new treasurer was identified. So, they did what all good and loving family members do—they tapped her on the shoulder to fill the position. An experienced bookkeeper, Charlene was the natural choice to take on the task, and still serves as treasurer with the Sask Valley committee today.
Over the years, and thanks to the camaraderie and sense of purpose that have come from working with this team, Charlene's volunteerism has ignited a passion that's taken her in new directions.
With the return of the Saskatchewan Volunteer Provincial Council a few years ago, she was first to put up her hand, serving as both treasurer and secretary, and has taken a leadership role in major initiatives like developing committee bylaws.
Among the things she values most about volunteering with DUC is the new friendships she's formed and the palpable synergy of teamwork.
A common theme among DUC's extraordinary gaggle of volunteers is that of putting the needs of others first. And in this way, too, Charlene is in good company. When asked for her favourite volunteer moment, she responds, "I love the banquets. After all the planning and preparation is over, it's nice to just sit back and watch everyone having fun."
Now that she's a grandma, Charlene has even more special people whose needs she's thinking of. And her involvement with DUC has brought learning opportunities to put that care and concern into action in new ways.
"I understand more about wetlands and wildlife now. And when I think about the future of my four grandchildren, it's become more important than ever to me to leave the world a better place."