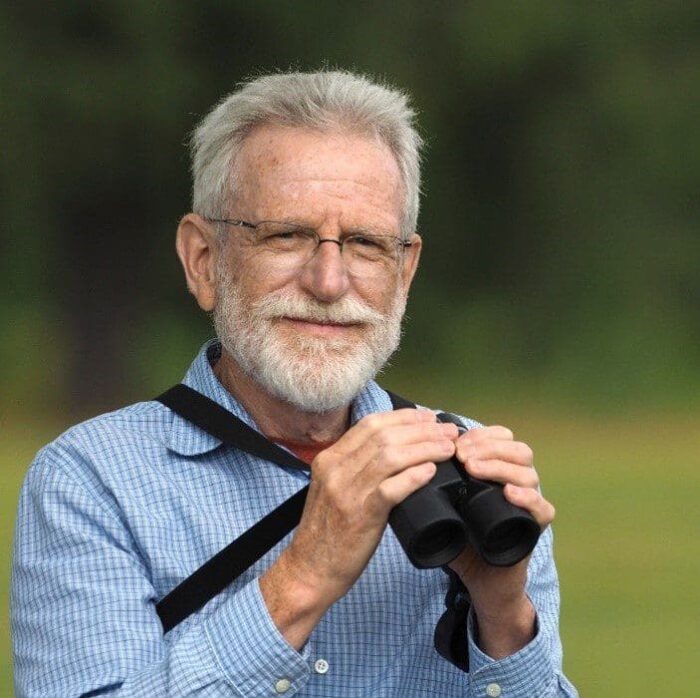 Whether he is canoeing, snowshoeing or skiing, Michel Renaud always carries his binoculars with him. He doesn't want to miss an opportunity to observe a beautiful species. It's this love of wildlife that motivated Renaud to become a Ducks Unlimited Canada (DUC) volunteer. The incredible amount of time and effort he contributes to our nest box program have earned him the distinguished title of DUC's Volunteer of the Year in Quebec.
For the love of fauna and flora
It was friends, who share Renaud's love of wildlife, who first introduced him to DUC's nest boxes. This was back in the early 2000s when Renaud was already a member of the Club ornithologique des Hautes-Laurentides. Through his work as a biologist, he heard about our wetland conservation work in the Outaouais region. Renaud already viewed DUC as a reputable and effective organization, so when a friend invited him to construct nest boxes and to visit them at local wetlands, he jumped at the chance.
More than 15 years later, building, installing and monitoring nest boxes still allows Renaud to be active in the outdoors, while giving nature a helping hand. Moreover, helping to maintain 142 nest boxes with DUC and other conservation partners gives him a feeling of belonging, a connection to both people and the natural world. And the work Renaud is doing creates a positive ripple effect. When people see him out in the community, they're keen to learn more and get involved.
"People were asking me, 'Can I have a building kit? I'd like to install one, there's a marsh near my house.'" Renaud feels the interest people have in the nest boxes underscores the importance of wetlands, which provide habitat for many species.
Connecting with nature is the reward
Renaud's greatest reward from the time he spends volunteering is being able to tour the nest boxes at beautiful places like Beaven Lake and other areas around the province. Immersed in nature, the retiree enjoys the calmness of the surroundings, which also continue to feed his curiosity about all species of wildlife. Listening to him talk about his observations and discoveries, it's obvious that Michel Renaud's passion is infectious.
"When I get to a nest box and see a beautiful brood of common goldeneyes […] or that there are lots of shells at the bottom, because it has been visited […], it's really a great reward!"
Nature is full of beauty. Michel Renaud is always on the lookout, his senses heightened, in hopes of observing something special and sharing his findings.