MarshKeepers make their mark
Volunteer program leans on passionate locals to help maintain landscape.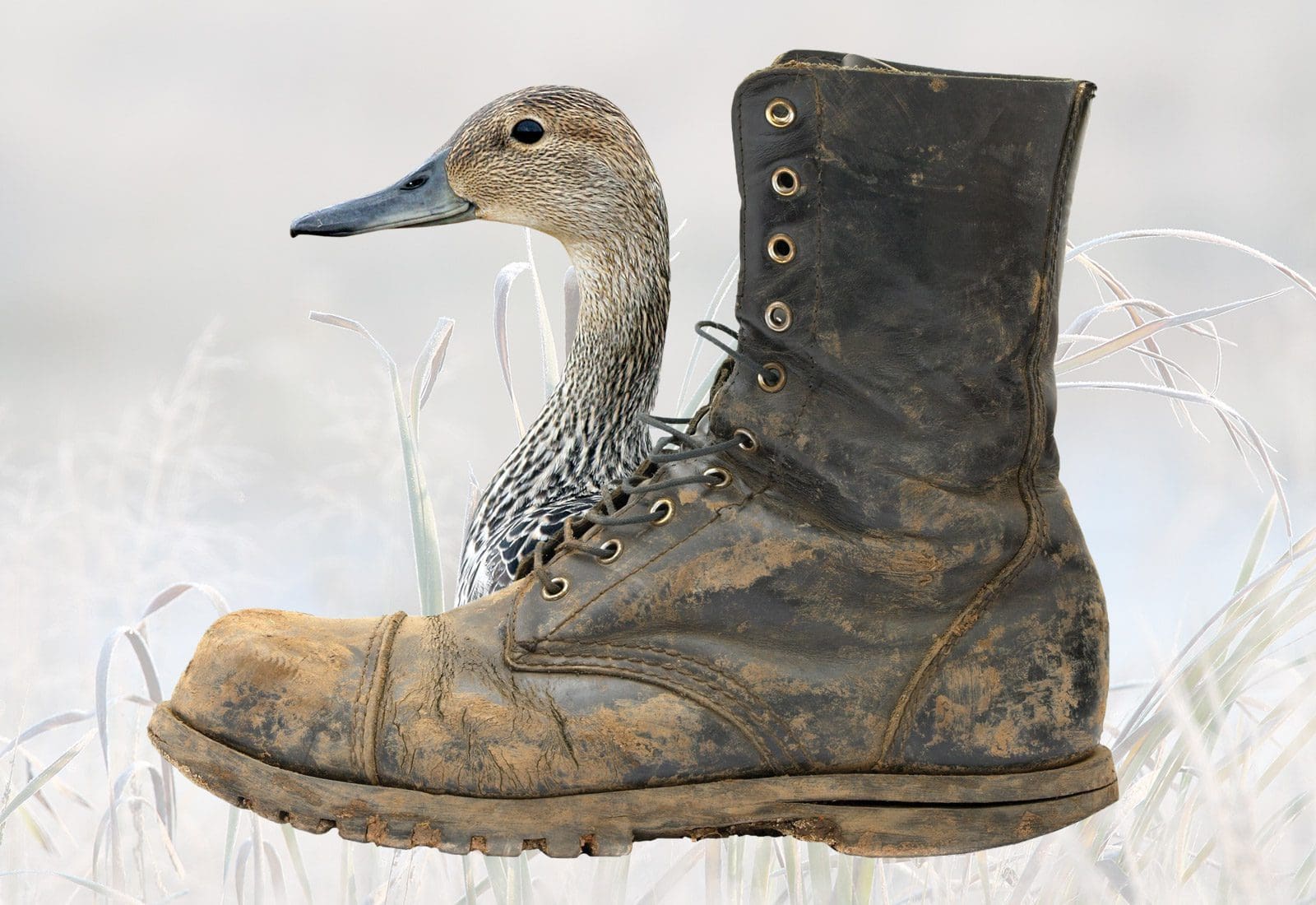 Update: As of October 2020 we are no longer recruiting for MarshKeepers.
---
For many of us, weekend mornings are sacred. They're reserved for sleep-ins, crosswords and cartoons. Luxurious coffee sipping and lounging in pyjamas.
But for one Red Deer family, these typical activities don't hold the draw they once did.
Instead, the Heiberts and Milners prefer to pack themselves (and a picnic lunch) into their truck and travel 40 minutes northeast to the White Sands area, near the shores of Buffalo Lake.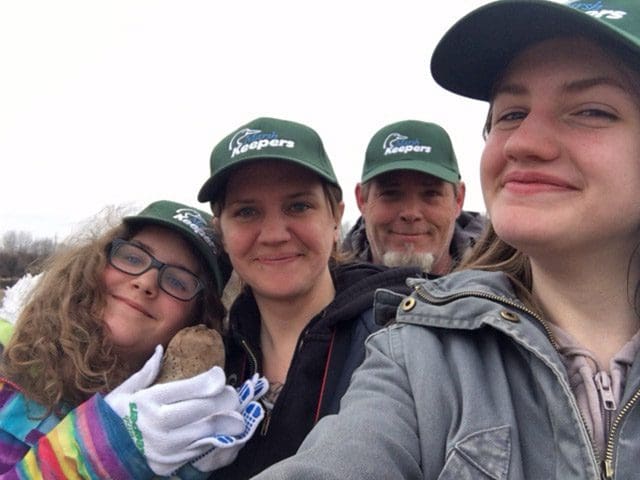 Wearing green hats and work gloves, they spend the rest of the day traversing parts of two quarter sections (320 acres or 129 hectares) by foot, and documenting plants and wildlife they see, recording if there's been any type of destructive activity on the land or to wetlands, and collecting any litter they find.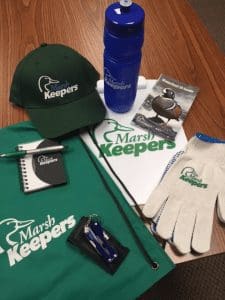 When they tell their family and friends how they spend their weekends, they're often told, "you're doing such a good thing."
That may be true, but the rewards for this family goes much further than altruism.
A few months ago, Kevin Milner was watching television when a piece came on about DUC's MarshKeepers program.
"The TV segment showed what our MashKeepers do, and how they're helping the DUC mission," says program co-ordinator, Lee Ann Singleton.
In the province of Alberta alone, DUC maintains over 100,000 acres (40,468 hectares) of wetlands and uplands. These acres provide wildlife with important habitat while also storing carbon, filtering water, and mitigating against floods. "But with just nine field staff—it's a challenge to regularly visit each project," says Singleton.
So, in 2015, the MarshKeeper's program was born. MarshKeepers visit nearby DUC land projects and document what they see. They formalize their observations in a report that then gets sent to Singleton.
Milner liked the idea of helping safeguard a patch of his province. After discussing the idea with his partner, Brianna Heibert, he registered the family in the program.
A few days later, they received four marshkeeping kits—one for each member of the family.  "To be honest, I wasn't sure how the girls would respond to the news," says Milner. He needn't have worried.
A natural place to look after
If it was up to them, sisters Kasidee and Kaidance say they'd ditch city life in a heartbeat.
"Both me and Kaidance want to be on a farm and be in the country. But since we live in the city, being a MarshKeeper is pretty close," says Kasidee, 14. "Alberta's known for a lot of things," continues Kasidee, referring to the lumber, oil and gas industries. "It makes me proud to be able to say I'm helping keep it green."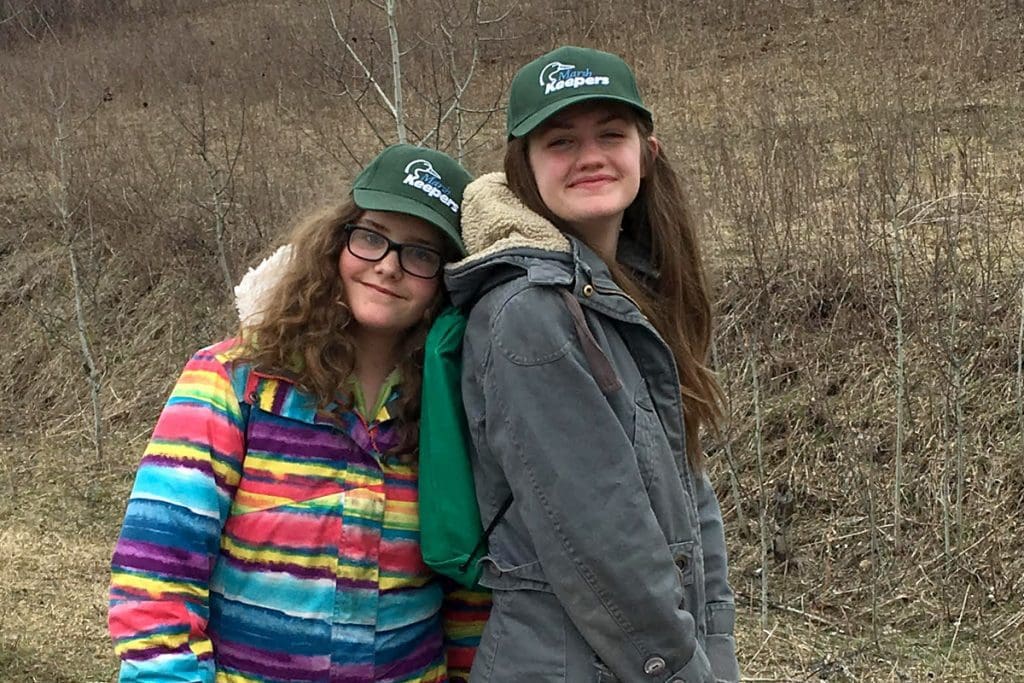 When the family first began inspecting their DUC land project in the White Sands area, they'd actively explore for a couple hours. Now when they go out, they spend full days in the field.
"It's great to walk around, and get to know each other again," says Brianna.
Unlike in their day-to-day lives, marshkeeping is electronics-free (a rule this family set for itself). They make one exception: the family camera, used to document special moments.
Kaidance, 10, is OK with leaving her gadgets behind. "Nowadays, kids are always on their phones or the Internet and they don't always know about the environment around them," she says.
"I think it's good for little kids like me to [marsh keep]. It gets them outside," she adds. "Plus, it's really great because then you can identify all the different types of ducks."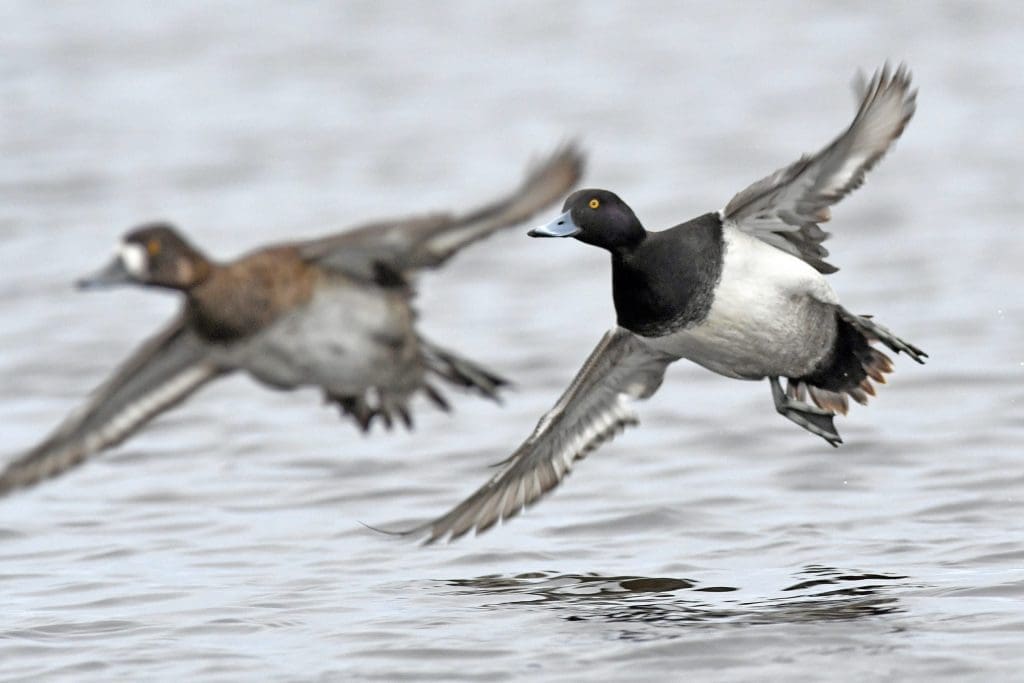 In the past two months, Brianna's watched her daughters learn more about their environment, and the value of wetlands. Now when they take their dogs to a local park in Red Deer, they find themselves identifying plant species and waterfowl.
"I didn't know this [MarshKeepers] program existed," says Brianna. "Now that I do, I want to tell everyone. It's a great way to spend a day."
Kevin receives lots of positive feedback from friends when he shares how his family's spending their weekends. "But we're not do-gooders," he says.
"That's how this started. We wanted to do a good thing, but it's really transitioned to it being a part of our lives. It's our family time. Now we say, 'let's go to our marsh.'"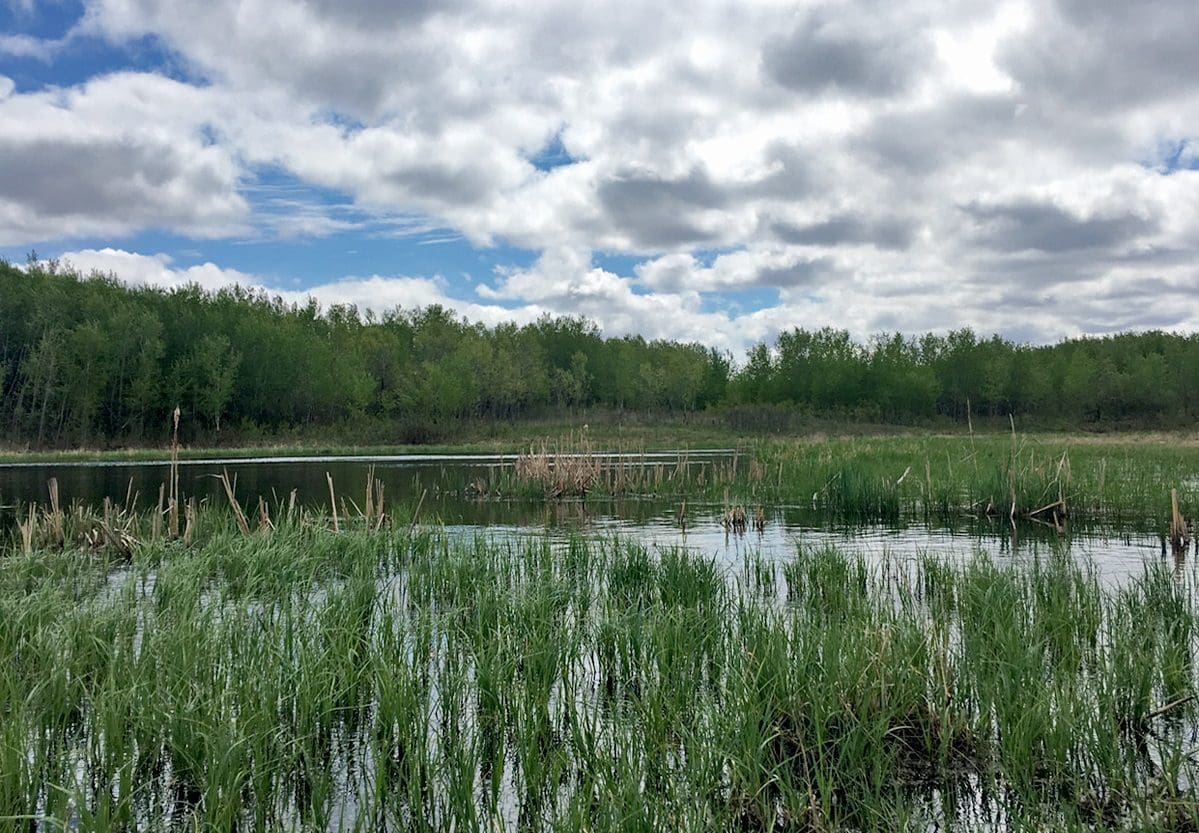 Today, there are 165 MarshKeepers in the province of Alberta. In 2017, they will inspect approximately 55,000 acres.
This is their gift to Canada's wetlands, waterfowl, and all wildlife.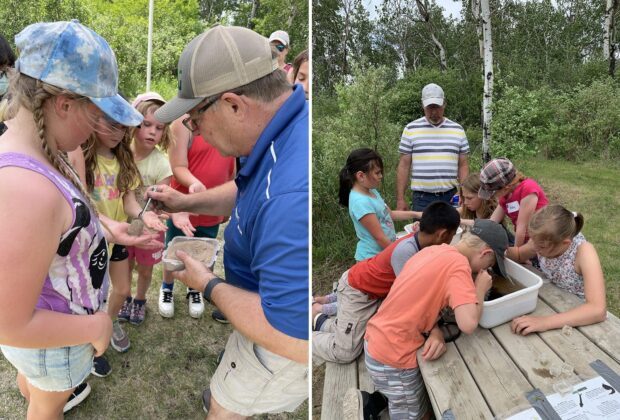 85 Years of Conservation, Education, Volunteers
A decades-long partnership has given countless children environmental knowledge, leadership skills and a connection to nature built on respect and curiosity.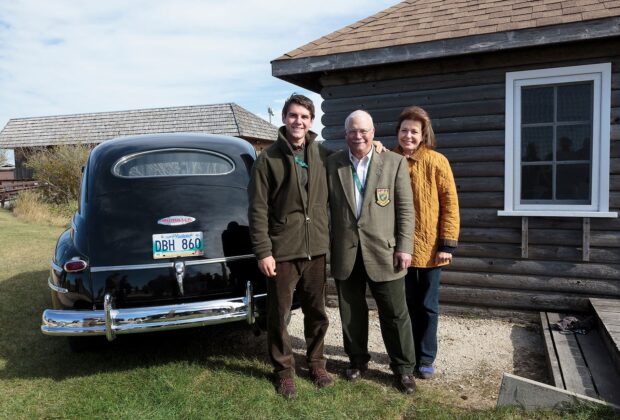 85 Years of Conservation, Grassroots, Volunteers
More confirmation and recognition for George C. Reifel's incredible impact on wetland conservation in B.C. and across North America.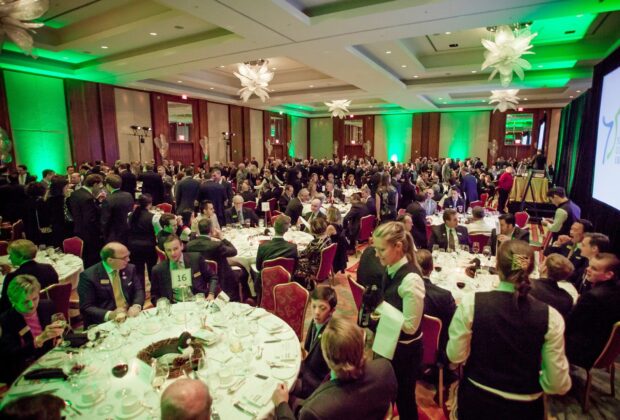 85 Years of Conservation, Grasslands, Volunteers
The secrets of DUC's most successful annual fundraising event: the Toronto Dinner.