Nova Scotia's Katherine Hirtle nominated for Volunteer of the Year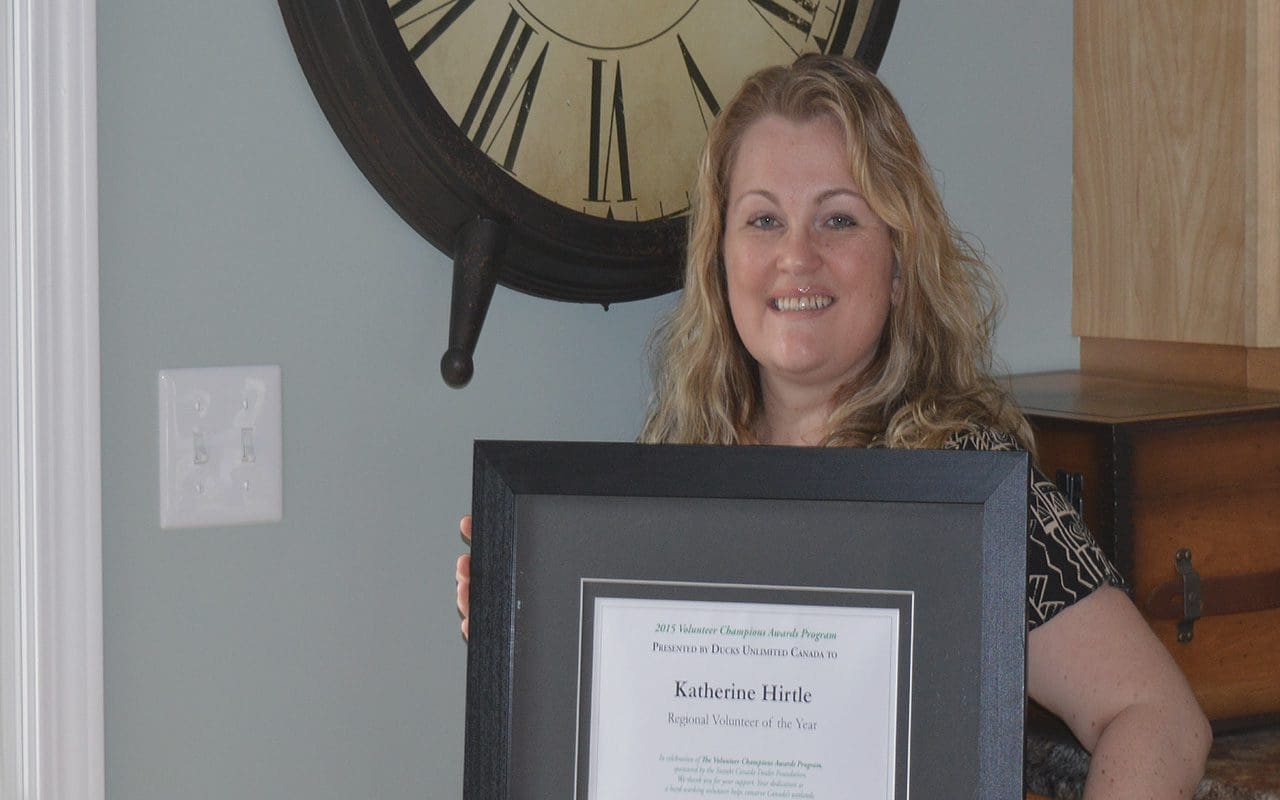 "I absolutely eat, sleep and drink DUC," says Katherine Hirtle, DUC's Nova Scotia Volunteer of the Year nominee from New Germany, NS.
"I love being part of my DUC community support system, whether by educating people about DUC or promoting the brand. I am very blessed and honored to be a part of such a wonderful organization."
Hirtle wanted to help out with DUC after she saw how committed the organization was to improving communities. She attended her first DUC event in Bridgewater in 2012 and filled out a volunteer form after the event. The following year, she stepped up to the plate to become chair of her local Bridgewater Chapter.
She is now serving her third year as the chair and has become known as "the Duck Lady" to her peers. Hirtle's volunteer spirit has also extended into other DUC initiatives.
"I've taken part in land monitoring for DUC," says Hirtle. "I also represent DUC at local events in the community, including fishing derbies, exhibitions and parades. I really can't say that I like one more than the other – I love it all!"
In 2014, Hirtle received the Suzuki Volunteer Champions Award for Rookie of the Year. That same year she was asked to be in the DUC sponsor calendar and was profiled in the Atlantic DUC volunteer newsletter.
"All accomplishments with DUC make me proud," says Hirtle, who was just recently awarded Regional Volunteer of the Year. "I'm always thinking of ideas of what we can do to raise awareness. My goal is to be a spokesperson for DUC."
Hirtle thinks good volunteers have leadership skills, vibrant personalities and strong commitment – as well a go-getter attitude. She believes that conservation should be the responsibility of all Canadians.
"We need to protect our wetlands," she says. "As a nation, we need to work together to ensure we have a suitable amount of clean drinking water and that our wildlife species can remain in their natural habitat."
As an avid hunter, Hirtle has a strong connection to the outdoors.
"Following rules and regulations are what makes a hunter a conservationist," says Hirtle. "Pairing this experience with my involvement with DUC reinforces these conservation values in me."
When asked how she'd feel about being awarded DUC's national Volunteer of the Year, Hirtle says it would be a great lifetime achievement.
"I would feel honoured," she says. "But that being said, being a part of DUC and my involvement is an award in itself.
Vote Katherine for DUC's national Volunteer of the Year to celebrate her efforts and show some provincial pride! Voting is now closed.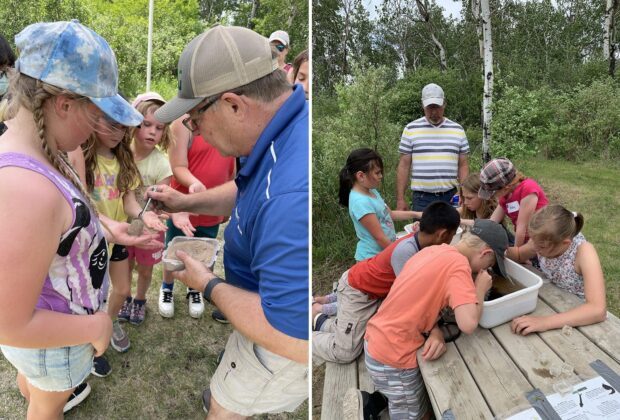 85 Years of Conservation, Education, Volunteers
trueA decades-long partnership has given countless children environmental knowledge, leadership skills and a connection to nature built on respect and curiosity.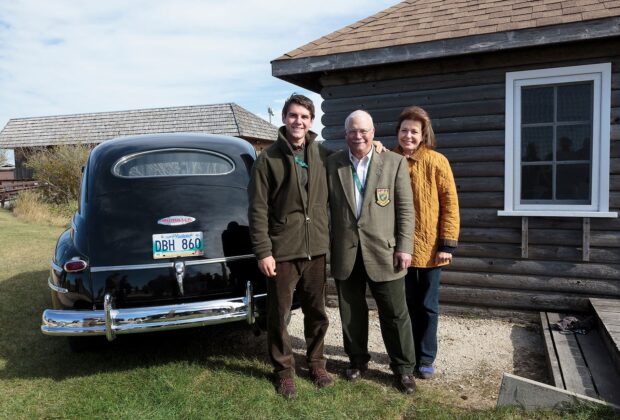 85 Years of Conservation, Grassroots, Volunteers
trueMore confirmation and recognition for George C. Reifel's incredible impact on wetland conservation in B.C. and across North America.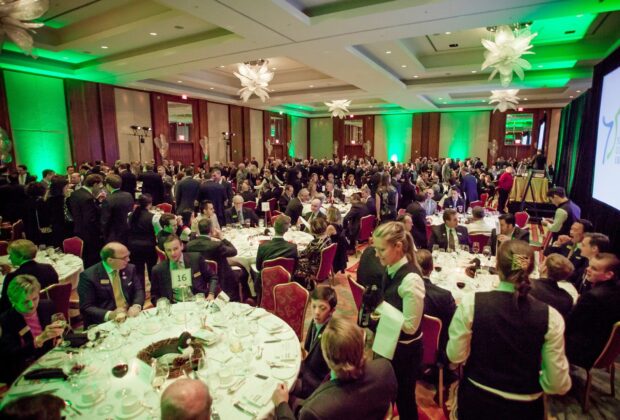 85 Years of Conservation, Grasslands, Volunteers
trueThe secrets of DUC's most successful annual fundraising event: the Toronto Dinner.