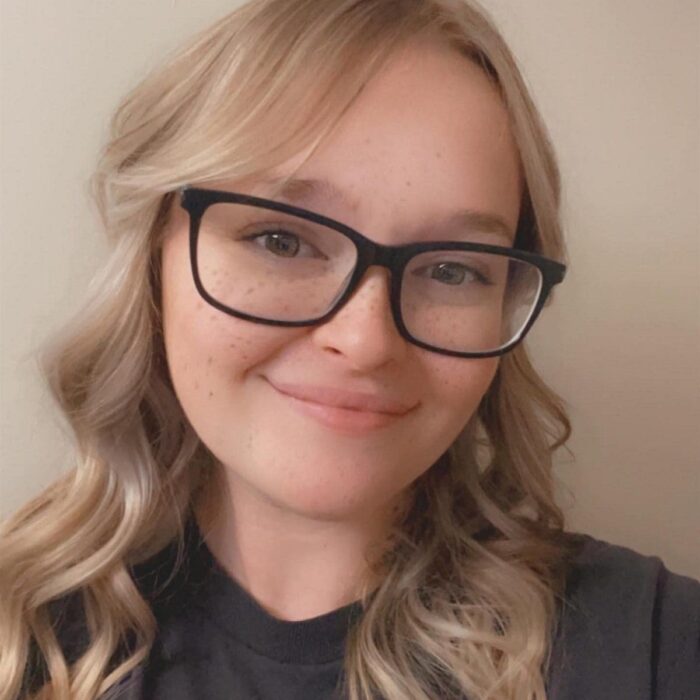 Stuck in a city apartment with a full-time job and a full course load at the University of Winnipeg, Alex Resvick felt "disconnected" from the outdoors she enjoyed in her youth.
"Growing up, we hunted and fished. I was always outside," says the 24-year-old. "As I got older, with school and everything, I stopped. But I wanted to be more involved in the community and I thought, what better way than through DUC."
After attending a DUC event, Alex began volunteering in 2018 with the chapter based in a growing region just south of Winnipeg called Tourond Creek. She organized a successful raffle, gaining insight into the chapter's social media and fundraising. Soon after, the volunteer council invited Alex to take charge of social media for provincial fundraising. Within two years as Social Media Chair, she more than doubled the Facebook followers while helping increase fundraising and volunteer participation.
In recognition of her outstanding volunteer service and a passion for conservation, Alex has been named DUC's Volunteer of the Year in Manitoba.
"I feel good supporting an organization that other people see as doing great things," says Alex. "I really don't have a lot of free time but helping DUC is not like work. It gives me so much peace, for my mental health and connections with family and friends."
Her parents are also active in DUC but Alex only learned after getting involved herself that her great grandfather had also been a big DUC supporter in Saskatchewan.
"I didn't know the details until I started volunteering and my auntie filled me in. When my family found out I was volunteering, they started reminiscing. It makes me feel like I have a connection there."
Alex says living in an apartment during COVID helped her to appreciate nature and conservation even more. But her great reconnection with the outdoors happened during a 2020 trip to the marshes around Shoal Lake, where she experienced some of North America's most important waterfowl territory.
"It was awesome to see the thousands of geese and ducks fly over your head. It really put it all into perspective for me. This is what conservation is about – protecting these animals and their habitat. That was a full-circle moment for me. Especially when I returned to the same marsh in 2021 and it was all drained because of the drought. That also motivated me to continue fundraising."