Runners and walkers lace up for wetland conservation
Duck & Run fundraiser connects people with wetlands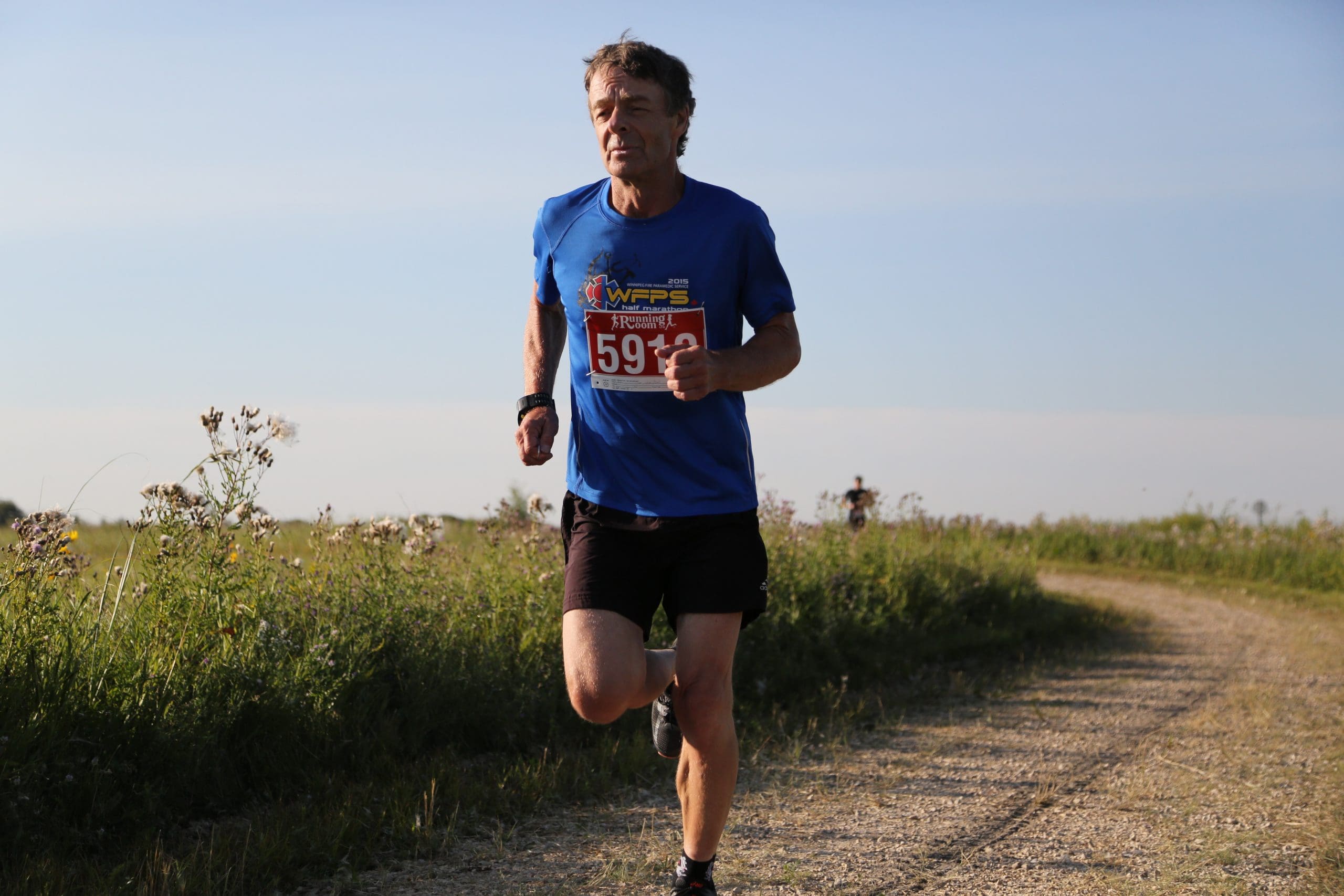 Jim Campbell is arguably the Duck & Run's biggest fan. Campbell, along with 224 other runners and walkers, spent the morning of Sunday, August 13 at Oak Hammock Marsh, Man., site of this unique DUC fundraising event. The Duck & Run was designed to better connect people to wetlands.
In Campbell's case, that connection is strong.
Campbell ran the 10K event and sent an email to Duck & Run race director Leigh Patterson to share his enthusiasm:
MAN…I just LOVE this course!!! Right after the start line and we're on the trail lined by head high marsh plants, reeds, bulrushes and a brilliant blue sky! I was in Heaven. I felt good, the air was fresh and fragrant, the trails are so easy on the legs… Lots of birds flying around and dragonflies everywhere.
Your volunteers are AMAZING…genuine smiles and so supportive of all us runners.
Four decades ago when I first came here, I NEVER would have imagined that I would be running a race in this BEAUTIFUL place when I was 60 years old and YOU made it happen!!! What an EVENT!!!! Thank You SO much…I had a BLAST!!!! I can't wait 'till NEXT year!!!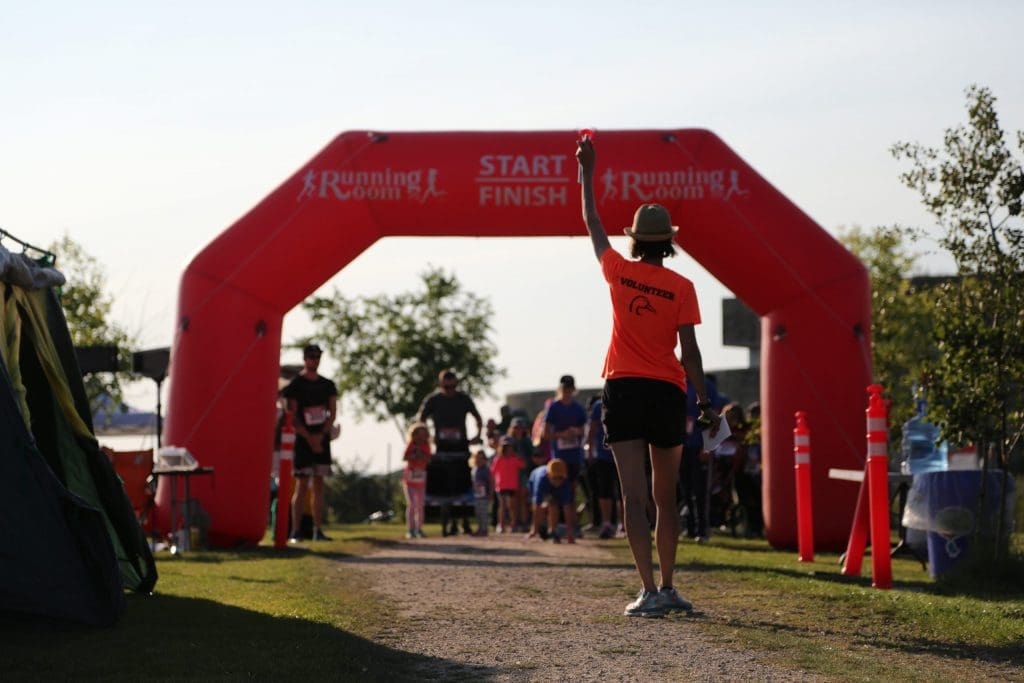 "We're really glad Jim had such a great experience while on the trails," says Patterson. "Our committee pulled out all the stops to make sure everyone had a good time while connecting with wetland conservation.
"It was heartwarming to see all the happy faces at the marsh," says Patterson, adding that the third annual event attracted 45 more people over 2016. The 2K run and walk event attracted a number of families who navigated a self-guided trail.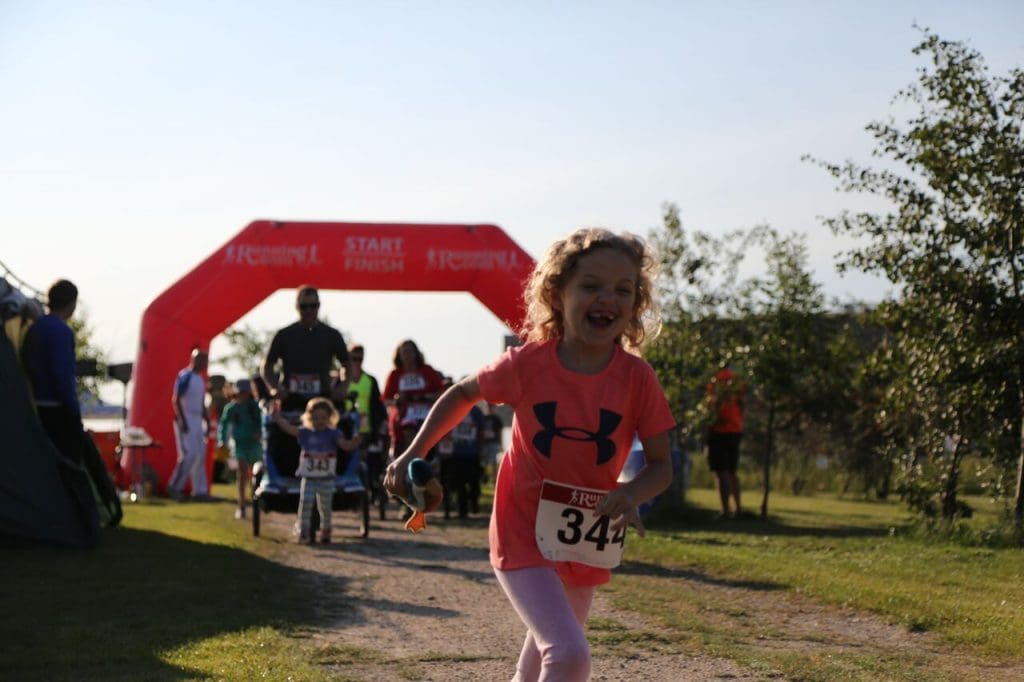 "We had great support from the local running community and it was exciting to have people join us from as far away as Thompson in northern Manitoba, as well as Saskatchewan and even Colorado," says Patterson. "There were both new and experienced runners on the trails, all competing on their own terms and for their own goals, which was awesome."
After running on groomed trails and navigating the "poop loop" around a natural waste water wetland, participants enjoyed healthy snacks, and visited booths by local vendors.  Representatives of Giant Tiger Stores Limited and The North West Company – the Oak Hammock Marsh Interpretive Centre's Premier Healthy Living Sponsors – entertained the younger set with treats, fun giveaways and mascot Friendly: the Giant Tiger. DUC's own duck mascot made his appearance as did a giant inflatable duck that served as a popular backdrop for many participant selfies.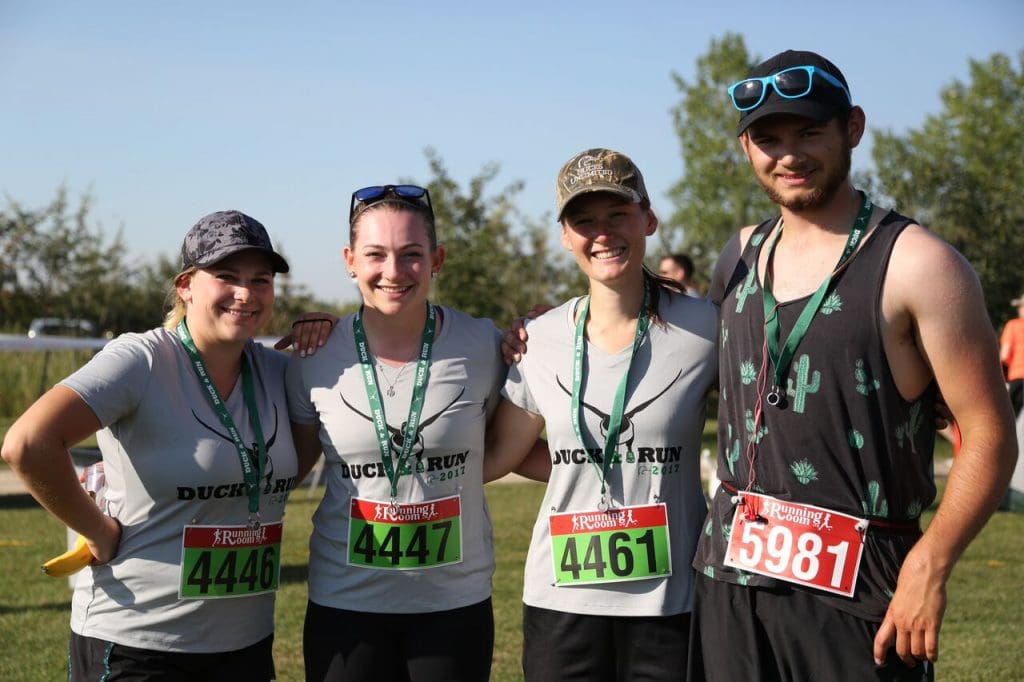 Duck & Run registrations included free admission to the Interpretive Centre, and all finishers received an engraved commemorative duck band on a Duck & Run lanyard. The top three male and female finishers in the timed 5K and 10K races received gold, silver or bronze Duck & Run medals – new for this year.
Runners Sandy Lefley and Sarah Scarlett were the top fundraisers; over $1,000 in donations were made to the event.
Representatives from the Prairie Wildlife Rehabilitation Organization released a number of six-week-old ducklings into the marsh following the medal ceremony, to the delight of onlookers.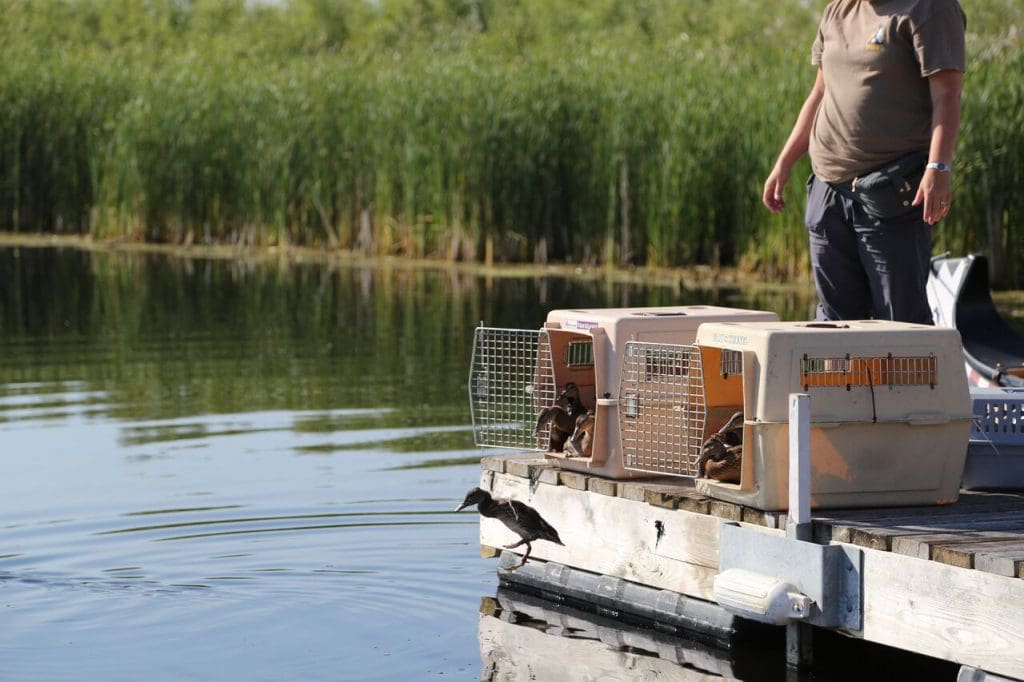 The Duck & Run committee is planning for a bigger, better event next year, so Jim Campbell and other runners and walkers will want to mark Sunday, August 12, 2018 on their calendars!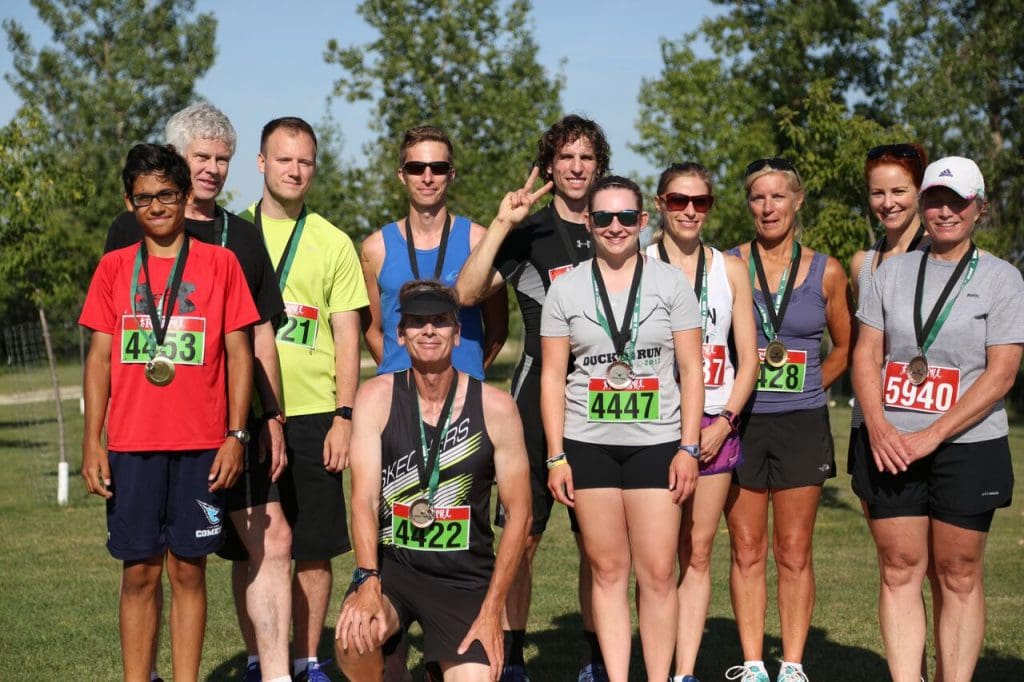 Relive some of our favourite 2017 Duck & Run moments on the event Facebook page.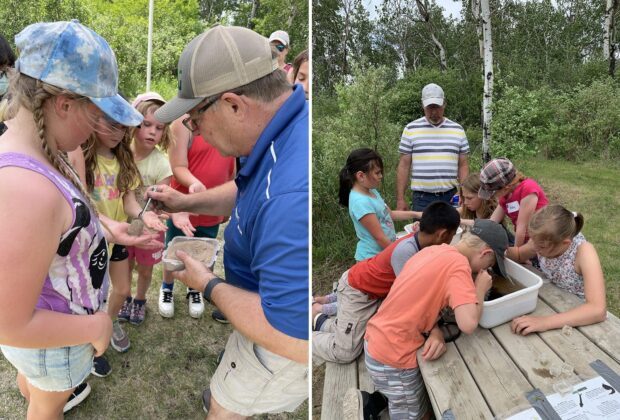 85 Years of Conservation, Education, Volunteers
trueA decades-long partnership has given countless children environmental knowledge, leadership skills and a connection to nature built on respect and curiosity.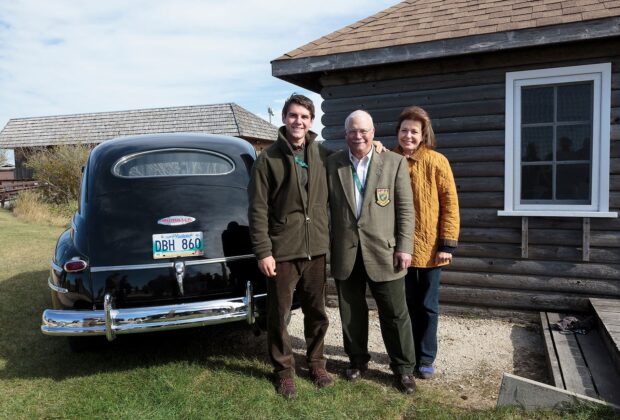 85 Years of Conservation, Grassroots, Volunteers
trueMore confirmation and recognition for George C. Reifel's incredible impact on wetland conservation in B.C. and across North America.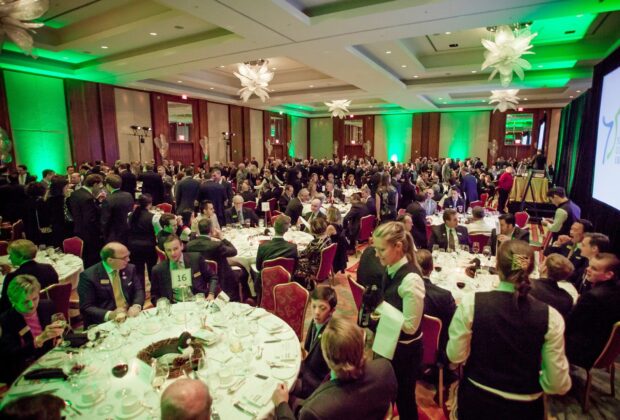 85 Years of Conservation, Grasslands, Volunteers
trueThe secrets of DUC's most successful annual fundraising event: the Toronto Dinner.