How our work impacts conservation across Canada.
Where we're working on the ground from coast to coast.
We need your help to protect our water, wildlife, and wetlands. Here's how you can make an impact.
Ducks Unlimited Canada urges federal government to invest in natural areas in Budget 2018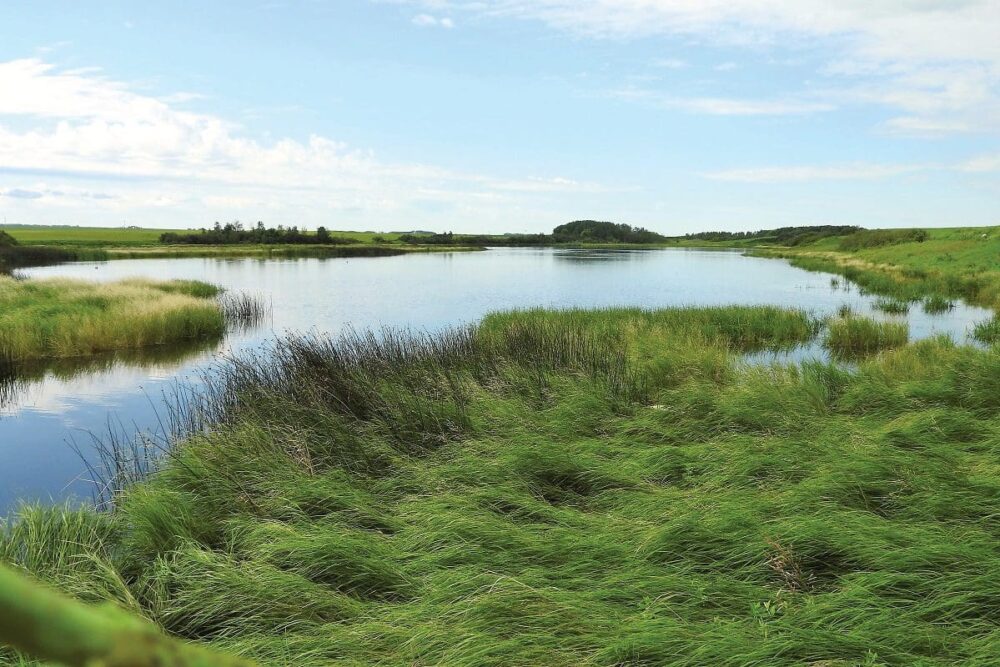 The new year is a time when Canadians look for opportunities to make our lives and our world a little bit better. Conservation remains one of the best ways to do so. In the face of today's changing climate, protecting Canada's natural areas is our most important New Year's resolution. Realizing it starts with Budget 2018.
As the Government of Canada prepares to allocate funds for its annual budget, Ducks Unlimited Canada (DUC) is joining a number of other conservation-minded citizens, organizations and many parliamentarians to support a historic expansion of Canada's natural, protected areas.
"We believe an expanded and enhanced protected areas program will do more for Canada's land, water and wildlife," says Karla Guyn, DUC's chief executive officer.
Under the UN Convention on Biological Diversity, Canada has committed to protecting at least 17 per cent of its terrestrial and freshwater habitats and 10 per cent of its oceans by 2020. However, meeting this commitment will require significant new federal investments.
As we approach the 2018 Federal Budget, DUC is urging the Government of Canada to maintain and enhance its ongoing financial support for the highly successful Natural Areas Conservation Program. Since its inception in 2007, this program has conserved more than 1 million acres (430,000 hectares) of habitat across the country.  Similarly, renewal and expansion of the complementary National Wetland Conservation Fund, established in 2014, is also critical to safeguarding the future of these powerful, and threatened, ecosystems. In its first two years alone, this program has helped restore 2,582 acres (1,045 hectares) of wetlands and uplands and enhance 785,795 acres (318,000 hectares) more.
Collaboration is at the heart of these programs. DUC and other conservation partners are committed to raising matching funds to leverage the investment.
"The success of habitat efforts achieved through these programs demonstrates the ground that can be gained when meaningful investments in conservation are made," says Guyn. "And, the benefits are far-reaching. Clean water, climate change solutions and support for species at risk all hinge on how we take care of Canada's wetlands and other natural areas."
Canada's most important environmental resolution for 2018 is investing in habitat. DUC and others within the country's conservation community are poised to hit the ground and deliver the work that's needed. It's time to get started.
Ducks Unlimited Canada (DUC) is the leader in wetland conservation. A registered charity, DUC partners with government, industry, non-profit organizations and landowners to conserve wetlands that are critical to waterfowl, wildlife and the environment. www.ducks.ca  
Contact Information
James Brennan
Director of Government Affairs
Ducks Unlimited Canada
Office: 613.565.6654 Cell: 613.612.4469
Email: j_brennan@ducks.ca