How our work impacts conservation across Canada.
Where we're working on the ground from coast to coast.
We need your help to protect our water, wildlife, and wetlands. Here's how you can make an impact.
Canada Invests $340 Million in Indigenous-led Conservation and Stewardship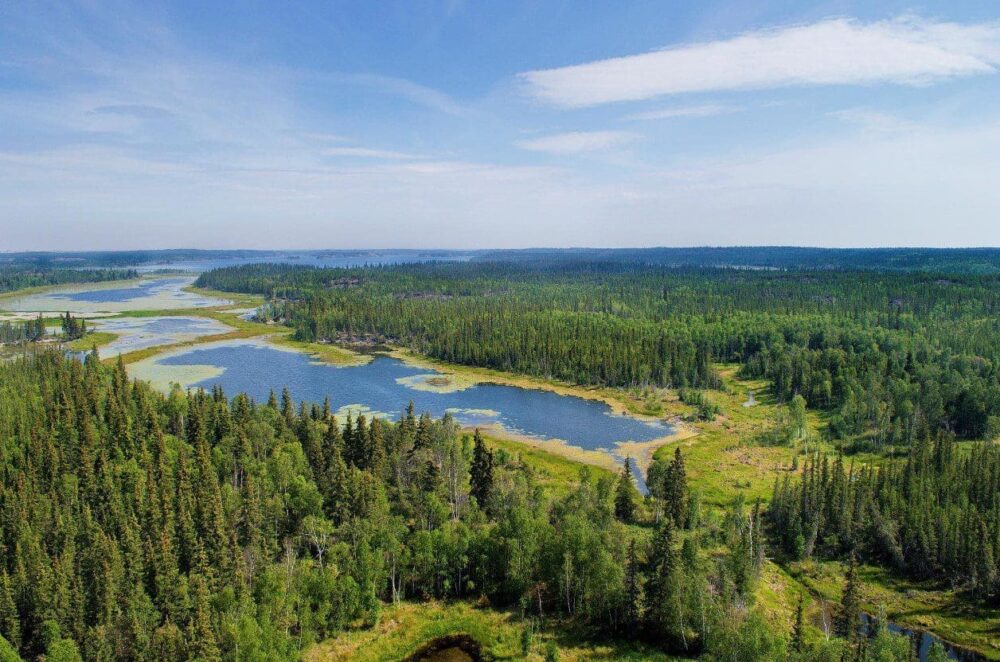 August 13, 2021 – Ottawa, Ont. Ducks Unlimited Canada (DUC) applauds the Government of Canada's historic $340-million investment made in Indigenous-led conservation, which will empower and enable Indigenous Peoples across the country to conserve and protect their traditional territories. It is the largest federal investment in Indigenous-led stewardship to date.
Over the next five years, more than $173 million will be invested in Guardians programs and more than $166 million in Indigenous Protected and Conserved Areas (IPCAs). The funding is part of Canada's 2021 federal budget, which committed to investing a total of $2.3 billion over five years in nature conservation.
"We are pleased to see that Indigenous-led conservation has been recognized as an integral part of Canada's strategy to protect nature and achieve its biodiversity goals," says Dave Howerter, chief conservation officer for DUC. "We look forward to supporting our Indigenous partners in the delivery of their conservation plans and initiatives to ensure their vision is realized."
Canada has set an ambitious target of protecting 25 per cent of the country's land and water by 2025, and 30 per cent by 2030. This investment in Indigenous-led conservation is an important step toward achieving these goals, while also advancing reconciliation and ensuring economic stability.
DUC has a long history of partnering with Indigenous communities, braiding our knowledge systems to advance shared conservation goals. In 2018, DUC was proud to support the establishment of Canada's first Indigenous Protected and Conserved Area at Edéhzhíe in the Northwest Territories and continues to support Indigenous land-use planning by sharing our conservation tools and resources.
"We believe Indigenous-led conservation is essential to making Canada a global leader in addressing the current climate and biodiversity crises and to drive the kind of large, landscape-level change that's required to create a healthy and sustainable future," says Howerter.
Ducks Unlimited Canada (DUC) is the leader in wetland conservation. A registered charity, DUC partners with government, industry, non-profit organizations, Indigenous Peoples and landowners to conserve wetlands that are critical to waterfowl, wildlife and the environment.
Contact Information
Ashley Lewis
Senior Communications Specialist
Ducks Unlimited Canada
media@ducks.ca
204-467-3252