How our work impacts conservation across Canada.
Where we're working on the ground from coast to coast.
We need your help to protect our water, wildlife, and wetlands. Here's how you can make an impact.
Introducing the 2017 National Art Portfolio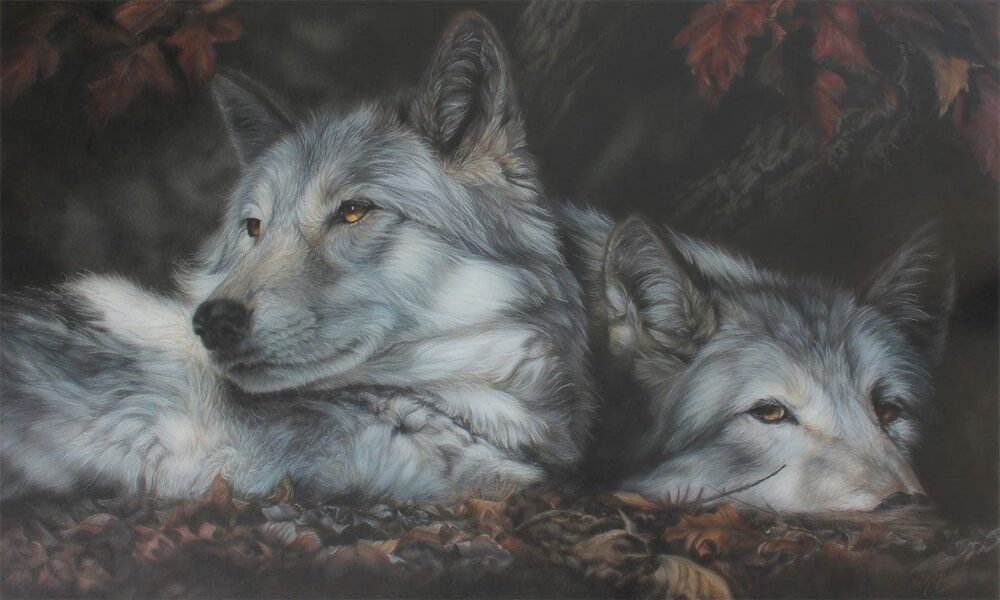 Oak Hammock Marsh, Man. – Guy Hobbs headlines a talented group of artists as the 2017 Ducks Unlimited Canada (DUC) National Art Portfolio Artist of the Year.
Hundreds of artists submit their artwork with hope of being selected for DUC's National Art Portfolio. Hobbs, who is a new resident of Nova Scotia, celebrates the honour of 2017 mbna-sponsored Artist of the Year with his intimate wolf painting, Place of Peace.
"My highest priority when portraying a subject is to capture its consciousness," says Hobbs. "My subjects are engaged with their world, watching things beyond the confines of a frame. Birds and animals are seldom random or vague, they are focused on their world with real intensity. It's this intensity I want to capture."
Hobbs' painting – along with the work of 11 other artists – will be made into high-quality, limited edition prints which will receive national exposure through DUC fundraising initiatives. Money raised supports DUC's habitat conservation projects, research, education programs and public policy work.
"The National Art Portfolio is a signature DUC fundraising program that promotes outstanding artists and the need to conserve Canada's natural areas," said Scott Baker, DUC's national manager of retail programs. "We are very fortunate to have support from some of North America's greatest artists, including Guy Hobbs. We are very excited to celebrate their accomplishments throughout 2017."
Artists selected for the 2016 National Art Portfolio include:
Guy Hobbs – Blockhouse, NS
Terry Isaac – Penticton, BC
Joseph Koensgen – Winnipeg, MB
Denis Mayer Jr. – Burnaby, BC
Diane Richard – Sainte Marie de Kent
Lucas Seaward – Fort McMurray, AB
Olaf Schneider – Mississauga, ON
Momcilo Simic – Kitchener, ON
Peter Steuart – Summerland, BC
Derek C Wicks – Oro Medonte, ON
John Zacharias – Cochrane, AB
Kelly McNeil – Brampton, ON
Pierre Girard – Ste Anne
Throughout 2017, National Art Portfolio prints will be auctioned at fundraising events and sealed bid auction easels across the country, as well through DUC's online auctions.
Ducks Unlimited Canada (DUC) is the leader in wetland conservation. A registered charity, DUC partners with government, industry, non-profit organizations and landowners to conserve wetlands that are critical to waterfowl, wildlife and the environment.
Contact Information
Mitch Kruse
Communications Coordinator
Ducks Unlimited Canada
Phone: (204) 467-3225
Email: m_kruse@ducks.ca