How our work impacts conservation across Canada.
Where we're working on the ground from coast to coast.
We need your help to protect our water, wildlife, and wetlands. Here's how you can make an impact.
Talented artists help Ducks Unlimited Canada conserve wetlands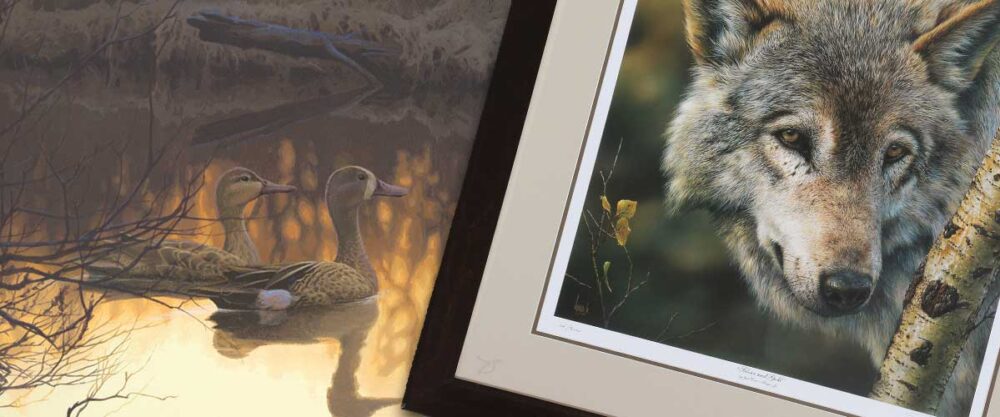 Oak Hammock Marsh, Man. – Ducks Unlimited Canada (DUC) is proud to introduce a talented lineup of artists who have provided some of their most inspired artwork to the National Art Portfolio (NAP) to help raise essential funds for wetland conservation.
For more than three decades, hundreds of artists from across Canada and beyond have submitted their work to the NAP with the hope that it will be chosen for the prestigious portfolio. The selected artists have their artwork made into limited edition prints and are given national exposure through DUC fundraising auctions. Among the talented artists who are chosen for DUC's National Art Portfolio (NAP), only one is selected as the Artist of the Year. This year, Mike Smith, hailing from Cobourg, Ontario, celebrates this honour with his painting, Quiet Anticipation. The money raised through the NAP supports DUC's habitat conservation projects, research and education programs.
"Each year we are privileged to feature such captivating artwork in our National Art Portfolio, which honours seasoned artists while offering a breakthrough opportunity for up-and-comers," said Scott Baker, national manager of retail programs for DUC. "We are proud to promote this year's lineup, who come from diverse backgrounds but all share our passion for nature and conservation. We are also grateful for all the artists who enter their work. The growing number of submissions each year truly reflects how many artists understand the importance of conservation in our country."
Artists selected for inclusion in the 2015 NAP include:
Wanda DeWaard – Cranbrook, B.C.
Stephanie Gauvin – Rossland, B.C.
Darren Haley – Calgary, Alta.
Adeline Halvorson – Calgary, Alta.
Julia Hargreaves – West Kelowna, B.C.
Joseph Koensgen – Winnipeg, Man.
Laura Levitsky (Stamp & Print Artist) – Chilliwack, B.C.
Denis Mayer Jr. – Burnaby, B.C.
Olaf Schneider – Toronto, Ont.
Mike Smith (Artist of the Year) – Cobourg, Ont.
John Zacharias – Sherwood Park, Alta.
Throughout 2015, art prints will be auctioned at fundraising events and Sealed Bid Auction (SBA) easels across the country, as well as online through the Online SBA website.
Ducks Unlimited Canada (DUC) is the leader in wetland conservation. A registered charity, DUC partners with government, industry, non-profit organizations and landowners to conserve wetlands that are critical to waterfowl, wildlife and the environment.
High-quality images of the winning artwork are available.
Contact Information
Carie Jones
Communications Coordinator, Fundraising
204-467-3270
c_jones@ducks.ca