How our work impacts conservation across Canada.
Where we're working on the ground from coast to coast.
We need your help to protect our water, wildlife, and wetlands. Here's how you can make an impact.
New investments in Watershed Security Fund are a win for British Columbia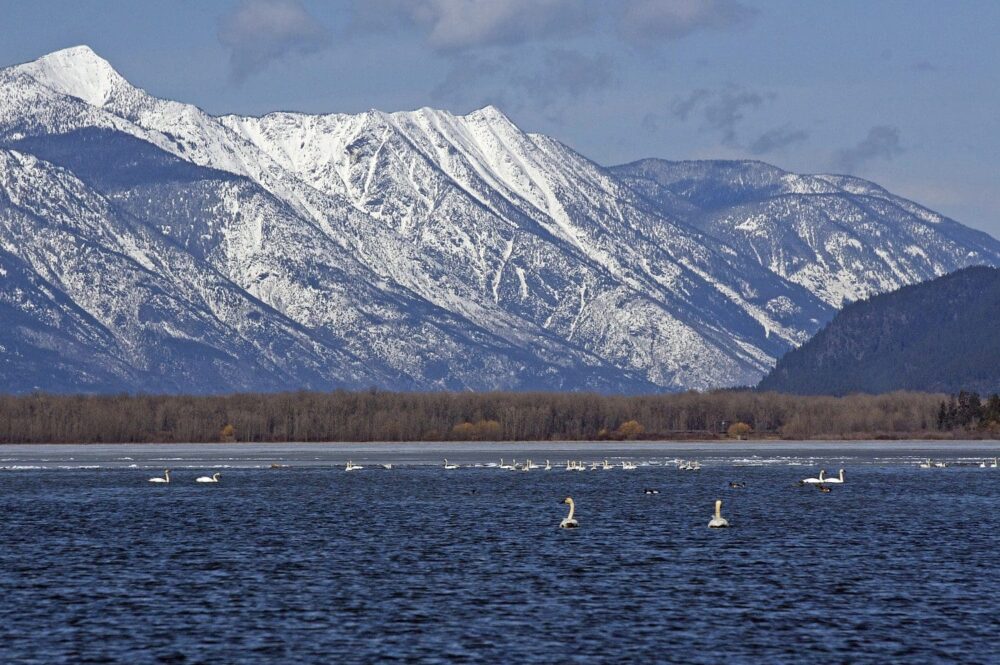 March 6, 2023 – Victoria, B.C. – Ducks Unlimited Canada (DUC) applauds the Government of British Columbia and the BC-First Nations Water Table for investing $100 million toward the development of a Watershed Security Fund and for initiating engagement on a new co-developed Watershed Security Strategy for British Columbia. Both are important steps in ensuring communities across B.C. will have access to safe, clean water for generations to come.
Today's announcement recognizes an urgent need in the province: the need for healthy watersheds. Protecting B.C.'s land and water resources is critical to preventing and managing wildfire, decreasing the frequency and severity of flood and drought, supporting traditional values for Indigenous communities, providing communities with safe, reliable drinking water, ensuring food security for B.C. and caring for the province's invaluable wildlife.
Shared leadership between First Nations and the provincial government has resulted in an important commitment to develop a plan that will help guide actions toward better watershed health in B.C. and in providing the funding required to do the necessary work on the ground.
"At Ducks Unlimited Canada, we know from experience that effectively stewarding aquatic habitats and the key relationships that go along with that work requires long-term dependable funding," says Sarah Nathan, DUC's manager of provincial operations in B.C.  "By nature, stewardship work never ends and in today's changing climate, good stewardship requires ongoing investments, adaptive management and the integration of diverse perspectives."
DUC believes that caring for our land and water requires committed partnerships across society and Indigenous leadership on how to protect, restore, manage and steward critical features like wetlands, riparian areas and watercourses from a landscape perspective.
"At DUC, we look forward to doing our part; working with Indigenous governments and communities, the Government of B.C. and numerous other industry, non-government and community partners as we invest together in watersheds and the future of B.C.," says Nathan.
-30-
Ducks Unlimited Canada (DUC) is the leader in wetland conservation. A registered charity, DUC uses sound science and partners with government, industry, non-profit organizations, Indigenous Peoples and landowners to conserve wetlands that are critical to waterfowl, wildlife and the environment. To learn more about DUC's innovative environmental solutions and services, visit www.ducks.ca
Contact Information
Ducks Unlimited Canada
media@ducks.ca