How our work impacts conservation across Canada.
Where we're working on the ground from coast to coast.
We need your help to protect our water, wildlife, and wetlands. Here's how you can make an impact.
Celebrate Duck Day at the Shubenacadie Wildlife Park
Shubenacadie, N.S. – On July 11, join Ducks Unlimited Canada (DUC) and the Shubenacadie Provincial Wildlife Park from 10 am to 2 pm at the Greenwing Interpretive Centre for Duck Day! Grab lunch at our free BBQ, meet reptiles from the Maritime Reptile Zoo and wetland critters from the ponds. Build your own song-bird box, learn all about wetland conservation, get your face painted and so much more!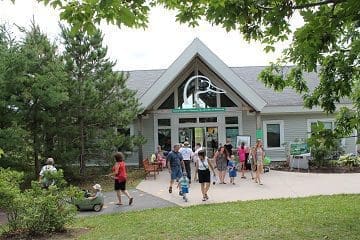 For more information contact Chelsea Murray at c_murray@ducks.ca, or check out the event on Ducks Unlimited Atlantic Canada's Facebook page.
Ducks Unlimited Canada (DUC) is the leader in wetland conservation. A registered charity, DUC partners with government, industry, non-profit organizations and landowners to conserve wetlands that are critical to waterfowl, wildlife and the environment. Learn more at ducks.ca.
Contact Information
Chelsea Murray
Communications coordinator, Atlantic Canada
Office: (902) 667-8726 ext. 227
Cell: (902) 292-2506
c_murray@ducks.ca