How our work impacts conservation across Canada.
Where we're working on the ground from coast to coast.
We need your help to protect our water, wildlife, and wetlands. Here's how you can make an impact.
Ducks Unlimited Canada lands at Queen's Park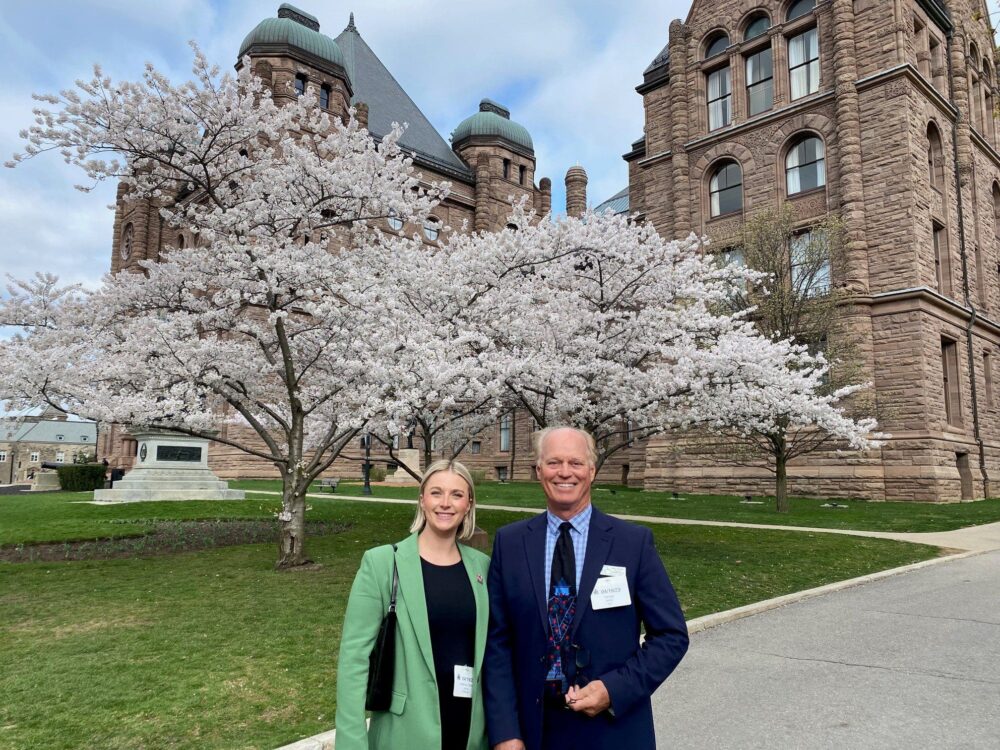 Staff and volunteers speak with government officials about the benefits of wetland conservation
April 19, 2023 – Toronto, Ontario – By protecting our waterways, investing in climate solutions and creating vibrant greenspaces, we can ensure a healthy future for all Ontarians. This is the message that Ducks Unlimited Canada (DUC) staff and volunteers delivered at Queen's Park today as staff and volunteers met with government officials from all political parties to discuss the benefits of wetland conservation.
DUC has a long and successful history of conserving wetlands across the province. To date, more than one million acres have been conserved and restored in critical landscapes including the Great Lakes region. This success is largely attributed to DUC's collaborative, partnership-driven approach that involves working alongside landowners and agricultural groups, business and industry, fellow conservation organizations as well as all levels of government.
"We believe our strength comes from working together, partnering with all who care about the landscape," says Joanne Barbazza, DUC's acting manager of provincial operations in Ontario. "Today's conservation issues are complex and interconnected, requiring a collaborative approach to solutions."
The meetings are part of an annual advocacy day organized by DUC that provides opportunities for staff and volunteers to share information about on-the-ground habitat projects that are delivering valuable environmental benefits to communities as well as emerging science that will help shape important conservation decisions. DUC's team includes conservation specialists, research scientists, engineers, as well as GIS and education specialists who have experience and expertise that can be leveraged to support the creation of policies, programs and best management practices.
Timing for this year's event was particularly fitting, as billions of people around the globe prepare to celebrate Earth Day on April 22, 2023. DUC is marking the occasion by re-confirming its commitment to conserve, restore and influence more than 15 million acres of natural habitat across Canada this year.
"Wetlands have a big part to play in making our communities safe, healthy and liveable," says Barbazza. "We refer to them as natural green infrastructure, since they provide important services like flood mitigation, carbon sequestration and water purification. What makes wetlands even more powerful is the fact that they're providing essential habitat for species and recreational opportunities for people at the same time."
Today, climate change coupled with habitat and biodiversity loss is putting stress on Ontario communities. Ongoing investments in wetland conservation and restoration programs will provide solutions that are urgently needed to balance economic and environmental needs. DUC is committed to serving as a leader and partner in conservation throughout Ontario.
Learn more about DUC's work in Ontario.