How our work impacts conservation across Canada.
Where we're working on the ground from coast to coast.
We need your help to protect our water, wildlife, and wetlands. Here's how you can make an impact.
Small wetland helps preserve natural space on Lower Duffins Creek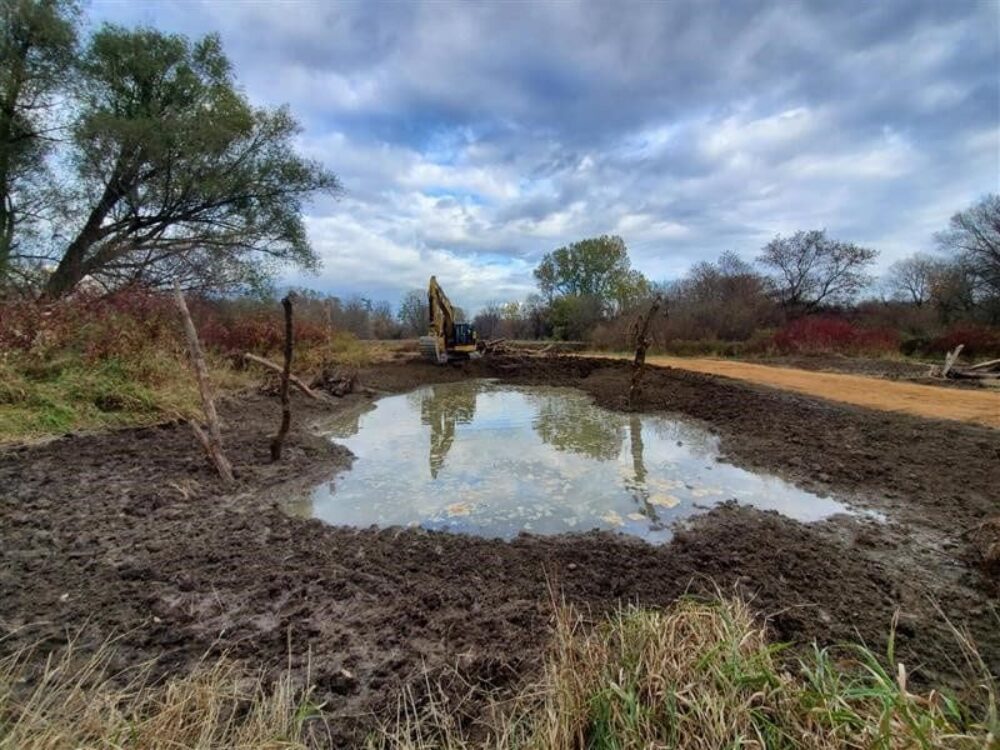 Newly created wetland habitat on Lower Duffins Creek, just north of Lake Ontario, contributes to the connectivity of natural habitats between the growing city and Lake Ontario in rapidly urbanizing Ajax.
The new small wetland is connecting a natural waterway that provides space for wetland-dependent wildlife, strengthens forest and wetland cover, and helps reduce flooding in in the complex urban environment of Lower Duffins Creek. The wetland provides wildlife with variable water depths across nearly a hectare of lightly treed floodplain. Visitors may see deer, muskrats, beavers, mallards, wood ducks, swamp sparrows or blackbirds.
The project also provides public access to natural space in a high-growth region where urban families and outdoor enthusiasts can enjoy the creek and its natural beauty.
Contact us to speak with an expert about the importance of space for wildlife in urban settings.
Learn more about the project here.
Learn more about the overall program here.
***
BACKGROUND
This restoration project was supported by the Ontario Wetlands Conservation Partner Program, a $30 million, five-year program focusing on enhancing and restoring wetlands in the Great Lakes watersheds, supporting municipal stormwater management and building climate change resiliency. The project was implemented by the landowner, Toronto and Region Conservation Authority, with support from DUC, the Town of Ajax and the Region of Durham.
The project is also part of a larger restoration initiative by TRCA. Two coastal wetlands have been restored to the south and additional planned projects, including aquatic plantings, will further enhance the floodplain and wetlands for Lower Duffins Creek.
© Photo courtesy of Toronto and Region Conservation Authority
Contact Information
Ducks Unlimited Canada
Julie Pollock
Communications & Outreach
Phone: 705-305-0507
Email: j_pollock@ducks.ca