Skip to main content
How our work impacts conservation across Canada.
Where we're working on the ground from coast to coast.
We need your help to protect our water, wildlife, and wetlands. Here's how you can make an impact.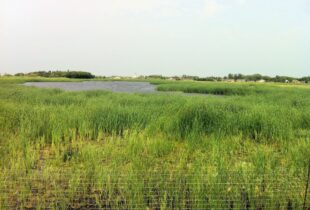 Niverville, Man.—An innovative partnership between Niverville, MB and Native Plant Solutions (NPS), a consulting branch of Ducks Unlimited Canada, was recognized yesterday with a 2014 Manitoba Excellence in Sustainability Award. The rural town of 3,500 partnered with NPS to transform a former sewage lagoon into natural and safe habitat.