"
Don't take more than you can use, respect the land and respect the water.
Ducks Unlimited Canada (DUC) has a rich history of attracting talented, committed and dedicated volunteers, many of whom generously contribute their time and resources. Past president George C. Reifel is one such person.
Reifel is an icon in B.C.'s conservation community and a leader who has gained international respect over the course of his lifetime. Today, our board of directors, volunteers and staff are pleased to recognize Reifel for his most recent honour as a recipient of the Order of British Columbia in 2023.  This award is the province's highest form of recognition and an official part of the Canadian Honours System.
The Order of B.C. investiture ceremony for 2023 recipients and invited guests will be at Government House in Victoria in the late fall.
Volunteer service with DUC
Reifel's strong leadership skills were quickly recognized when he was appointed to DUC's national board of directors in 1982. Here, he gave meaningful direction to the organization by serving in a number of top-level positions. He served an unprecedented three-year term as DUC's president from 1996 to 1998 and held the position of chairman of the board in 1999 and 2000. During his 30 years on the board, Reifel chaired nearly every committee, making him a go-to resource and a trusted advisor on almost any topic. Today, his contributions and leadership are recognized through his role as an honorary DUC director.
Former DUC CEO Karla Guyn, who submitted a letter of support for Reifel's nomination, said that he made a special impression on her 30-plus-year career in wetland conservation.  "The many ways George exhibits his generosity and shares his time elevates my appreciation for the important conservation work we're privileged to conduct."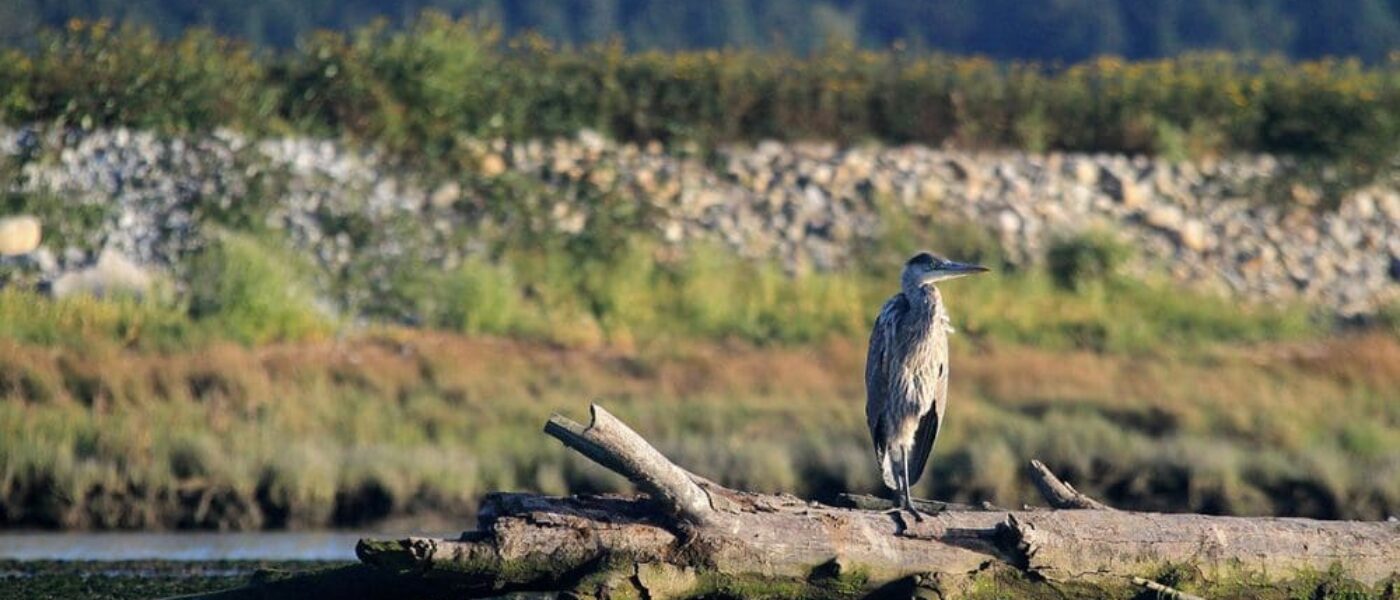 Reifel's notable contributions to conservation
Reifel's contributions to DUC's mission are countless; however, his impact shines through in several key areas of our business:
Fundraising and philanthropy: During his first year as a volunteer in 1981, George co-chaired DUC's inaugural Vancouver dinner. This was the organization's first fundraising event in the province, which later became a successful model for community outreach and engagement. Reifel also leads by example as a generous donor to DUC, sharing his personal story of philanthropy—why he supports wetland conservation—to inspire others to do the same.
Establishing DUC's scientific foundation: Reifel has always believed in the power and importance of science-driven conservation. So, it's no surprise that he was on the steering committee responsible for the creation of DUC's Institute for Wetland and Waterfowl Research in 1991. The Institute is the only one of its kind in North America, led by a team of world-class scientists who study the unique relationships between wetlands, waterfowl, watershed health and biodiversity. DUC scientists are discovering new information that will help solve fundamental problems facing North American waterfowl and wetland ecosystems.
Educating the next generation: Reifel's longstanding support for DUC has opened hundreds of other people's hearts to conservation, many of which are children. He has made it a priority to pass down his love for the environment to his own family as well as future conservation leaders by spearheading some of DUC's first youth education programs.
Forging international partnerships: The continental nature of wetland conservation is something Reifel appreciates and champions. For several years, he also served as a director for Ducks Unlimited, Inc. in the United States where he helped advance collaborative, cross-border conservation work between Canada, the U.S. and Mexico.

"
George has impacted the way wetland conservation is delivered not only across British Columbia, but Canada and North America as well. He's left a rich legacy that continues to benefit land, water, wildlife and the lives of all of us who depend on these precious resources.
---
 George, from all of us at DUC, congratulations and thank you.