Cliff Greenfield and Kent Lewarne might have taken very different paths to their work at the Binney Wetland Centre for Excellence (WCE) in Manitoba,  but their shared passion for conservation and wetland education, not to mention their shared impact, has made them a tandem team like no other.   
Greenfield's journey was the more unexpected one, having moved from a career in engineering and construction as a civil engineering technologist to becoming the manager of the Pembina Valley Watershed District. "After working for years in a completely different area, I got this environmental job at the Watershed District and I was immediately exposed to the scope of conservation work," says Greenfield. "I could see the challenges and the possibilities right away."
For Lewarne, the road to partnering with the Binney WCE was somewhat more clear-cut. From studying zoology and chemistry in university to teaching at Nellie McClung Collegiate in Manitou, Man., working with the Binney WCE on wetland education initiatives was an easy leap to make. "I'm a science educator through and through," he laughs, "and I was so lucky that the next opportunity was always just there. When I moved into a role in this school division, I immediately met amazing people who put me in touch with Cliff Greenfield."
What rose from that initial meeting was a decades-long partnership that has given countless children environmental knowledge, leadership skills and a connection to nature built on respect and curiosity.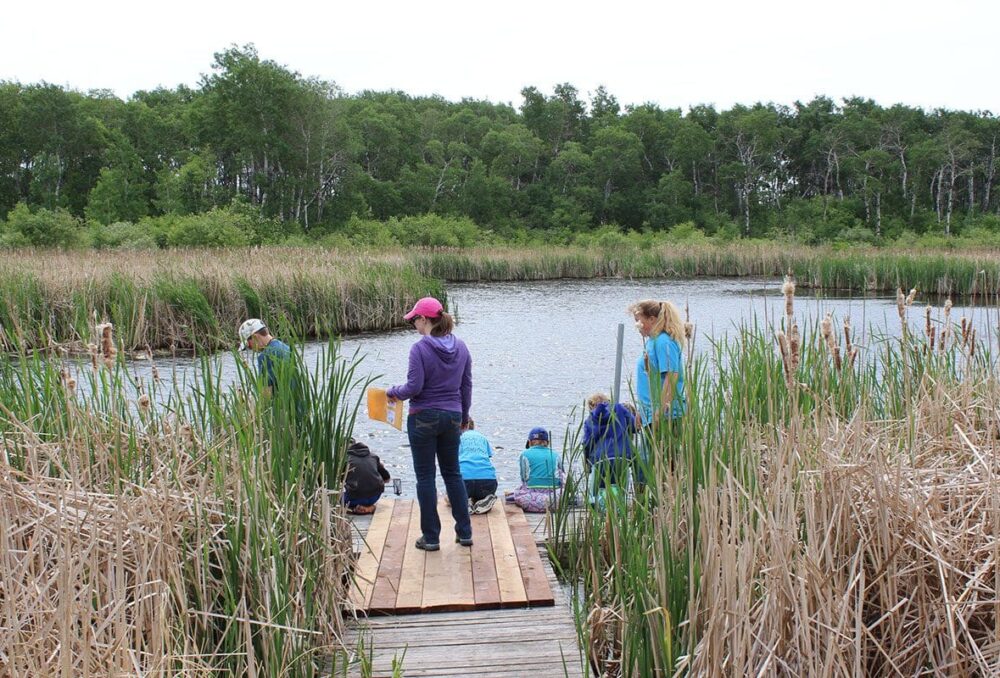 Building a model for wetland education
With 32 acres of beautiful prairie landscape at the ready, Binney is the perfect platform for conservation education. When Lewarne took over the Nellie McClung Collegiate Envirothon from program founders Lynda Matchullis and Al Thorleifson, he and Greenfield took full advantage of the Binney opportunity. It's been a long-running success, giving students hands-on education in nature.
"The Envirothon became a huge part of our school culture," says Lewarne. With sessions on plant evaluation, tree height and age classification, water chemistry, GPS-GIS survey techniques and conservation strategy, it's easy to see why. "Binney became an outdoor classroom for us."
It accomplished even more than that, Greenfield is quick to add. "If you grow up on a farm you're automatically connected to the land. You rely on it. But for young people who don't have that connection, this program creates it through learning and especially mentorship."
And both agree that mentorship might be Binney's most important feature. With younger kids coming into the program relatively green, good role models can make a big impression. "They look up to the high-school students," says Greenfield. "What they see are older kids inspired and passionate about nature. It sets a great example."
"And for the older students," Lewarne adds, "that's the part they remember most. The experiences and questions they had while leading groups of students, some of them just a few years younger than themselves or even younger, right down to kindergarten. Between the Binney mentorship programs and the Envirothons, our students learned way more than just the environmental knowledge."
"That's right," Greenfield agrees. "They learn the human skills to become great leaders, great collaborators, and great people." 
"
I get shivers thinking about how well our students have done. They're no longer students of mine. They're colleagues now. Friends. And they're doing exceptional work. I know our world is just such a better place because they're leading in it now.
A new generation of impact
Looking back on all that they've accomplished, both Greenfield and Lewarne are quick to give credit to the people they worked with, those who came before, and especially those they've watched grow from students into strong voices for conservation. Ask either of them for their personal highlights at Binney and they both have the same answer: the people. 
Lewarne still keeps in touch with former students. One who got his start at the Binney WCE is now a PhD researcher studying mammals in the Yukon and has travelled the world studying bats. Many others have gone into education and careers directly related to their environmental involvement at Binney WCE. Another has completed a science degree and is now a Masters student helping with educational program development at Binney.  
"I get shivers thinking about how well our students have done. They're no longer students of mine. They're colleagues now. Friends. And they're doing exceptional work. I know our world is just such a better place because they're leading in it now." 
For Greenfield, what leaps to mind is the employees at the watershed districts (many of whom benefited from education received at the WCE). "The way they have expanded their knowledge and abilities through these programs. It's enabled the watershed districts to grow, to do more. They're working in the industry now and it's great for everyone."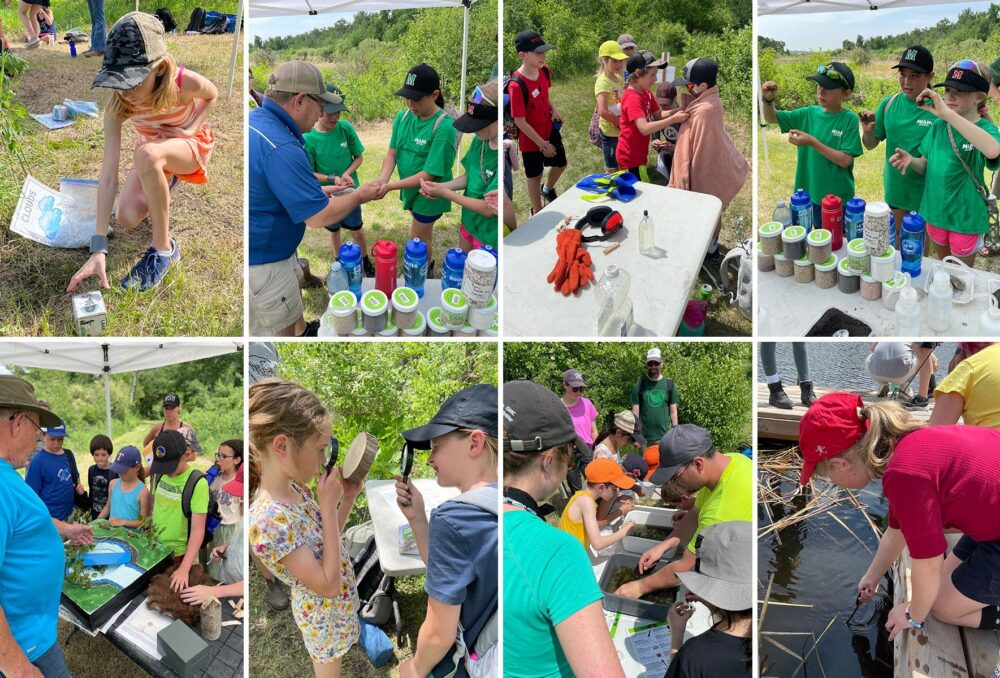 What comes next
As Greenfield and Lewarne begin to pass the baton of the Binney WCE on to the next generation (Both have recently retired as volunteers and Cliff is working to wind down his duties at Binney, though both note that it's hard to stay away) they are grateful to be a part of Ducks Unlimited Canada's 85th Anniversary celebration. "The leadership of Ducks Unlimited and the Wetland Center of Excellence has been instrumental in providing support and encouragement for everything we've done here," says Lewarne. 
"Our mission was to develop a site that connects people to nature so they learn about it and then care about it. I think we succeeded," adds Greenfield. 
When asked what they're going to miss most, Greenfield immediately mentions the water festivals. "Seeing those kids as young as grade four out there learning, connecting and getting excited about nature—and the older kids mentoring them—that's the best."
For Lewarne, it always comes back to the people who make it all happen. "What makes Binney what it is today is the absolutely fantastic people that have been out there working and leading. Without them, Binney is just a beautiful piece of land. I'll miss the students, and the colleagues who got me involved in this." 
Thanks to Greenfield and Lewarne, the Binney WCE has grown to become a model for wetland education in Manitoba. And it's a legacy that will only grow as their students make their mark on the world. 
Leading wetland education in Canada
DUC-partnered Wetland Centres of Excellence are give youth hands-on experiences in nature like no other.
Get to know our Centres