After rising at five o'clock in the morning to do his barn chores, then completing a full day of work on his farm and spending time with his family, Matt Beal will take an hour or two to check in on the conditions at Tantramar Grasslands Co-operative. There, he oversees the approximately 500 head of cattle grazing on the 1,800 acres (730 hectares) of pasture land. 
Beal is a busy farmer, but he wouldn't have it any other way. "There's nothing more peaceful than the sound of cows grazing," laughs Beal. "There's gratification in it, knowing that you're helping local producers." For Beal, the Tantramar Grasslands Co-op is more than just a job. It's a community: one that he will work hard to preserve. 
A working landscape
Beal has a family connection to the area and has spent much of his life among the marshes and wetlands. Beal's great-grandfather was one of the people who started the Co-op, with his grandfather and father following in his footsteps. This land in southeastern New Brunswick is owned by the Province, and leased back to the group, allowing farmers from across the Maritimes turn their cattle out to graze for half of the year, clearing space on smaller farms for crops and other uses. 
The Co-op partners with organizations like DUC to ensure a healthy future for the land, and everyone who uses it. Together, DUC and the Co-op members have installed fencing, and most recently, created watering ponds in centralized spaces. In the summer of 2020, Beal and his team worked with DUC to install two wetlands to serve as watering ponds, which allow the natural vegetation to filter and clean the water, helping stave off droughts, while also allowing the native wildlife to flourish. The ponds are fenced and hardened slips are created to allow cattle to drink without impacting the wetland. Similar ponds close by produce the cleanest and most reliable source of water on that farm. 
"
This co-operative is a valuable tool for farmers. And if I didn't do it, I am afraid that the land would just go to the wayside.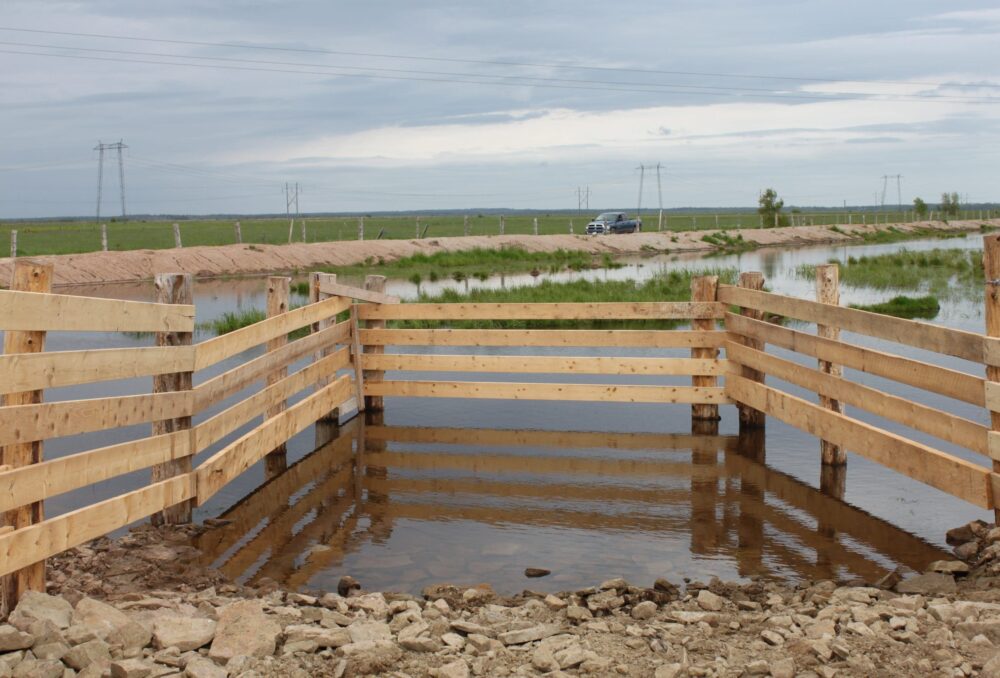 Clean water
, healthy cattle
 and improved biodiversity 
"Farmers need healthy ecosystems to support their livestock needs and clean reliable water is paramount," says DUC conservation programs specialist Adam Campbell. "Our collaborations have improved grassland habitat and restored wetland that support biodiversity and livestock simultaneously. Matt and his group's appreciation for supporting biodiversity make them ideal partners, "adds Campbell.  
"We've got birds on our community pasture that some places don't see in all of Canada, because the area is kept as native habitat. And the cattle around it keeps the grasses clipped, so the bird can get in there," Beal explains. "But there's all kinds of deer, coyotes, groundhogs, we've got owls, bobcats, lots of species that you don't see every day roaming around out there with the cattle." 
When Beal thinks about taking on this work, and keeping it going for future generations, he doesn't hesitate. "This co-operative is a valuable tool for farmers. And if I didn't do it, I am afraid that the land would just go to the wayside."