story
/
Atlantic, Education
Meet Anneke Harpur, winner of the 2022 Wetland Centre of Excellence Scholarship
Harpur fell in love with waterfowl and followed in her dad's footsteps during DUC's wetland-based program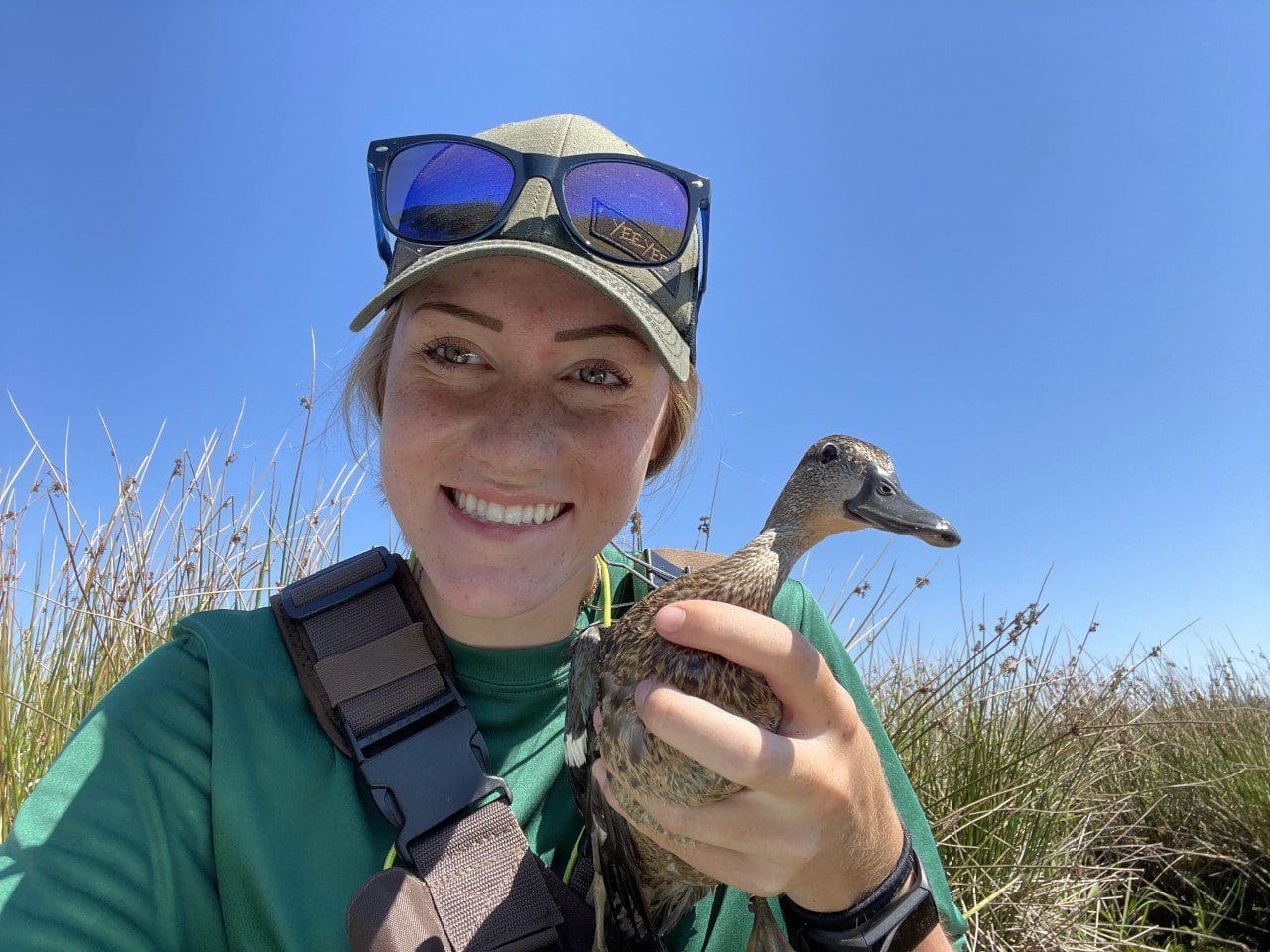 Anneke Harpur has been an outdoor explorer for as long as she can remember. She grew up near Sackville, N.B. with the woods at her back door and an innate curiosity for the natural world. 
In one of her earliest memories, Harpur recalls a day when researchers came to band owls outside her house.  "I was only three at the time, but it made such a strong impression on me," says Harpur.  "Ever since then, I've been fascinated by birds." 
When Harpur got to high school, participating in the DUC-partnered Tantramar Wetland Centre of Excellence (WCE) program was a natural fit for her.
 
A natural leader
At the Tantramar WCE, students like Harpur lead visitor activities at different wetland stations. She volunteered to learn about and lead every station they had available, including critter dipping, birding and tracks, scat and skull identification. 
"There was so much I didn't know," says Harpur. "And I wanted to learn everything." 
After her first year, she'd mastered the stations and started teaching new volunteers how to lead them. She would teach the basics of each station and then demonstrated how to make the activity engaging for visitors. 
"I love nature, but the people visiting the stations might not," says Harpur. "It was important to make the stations engaging so that they would walk away with a newfound love for Atlantic wetlands."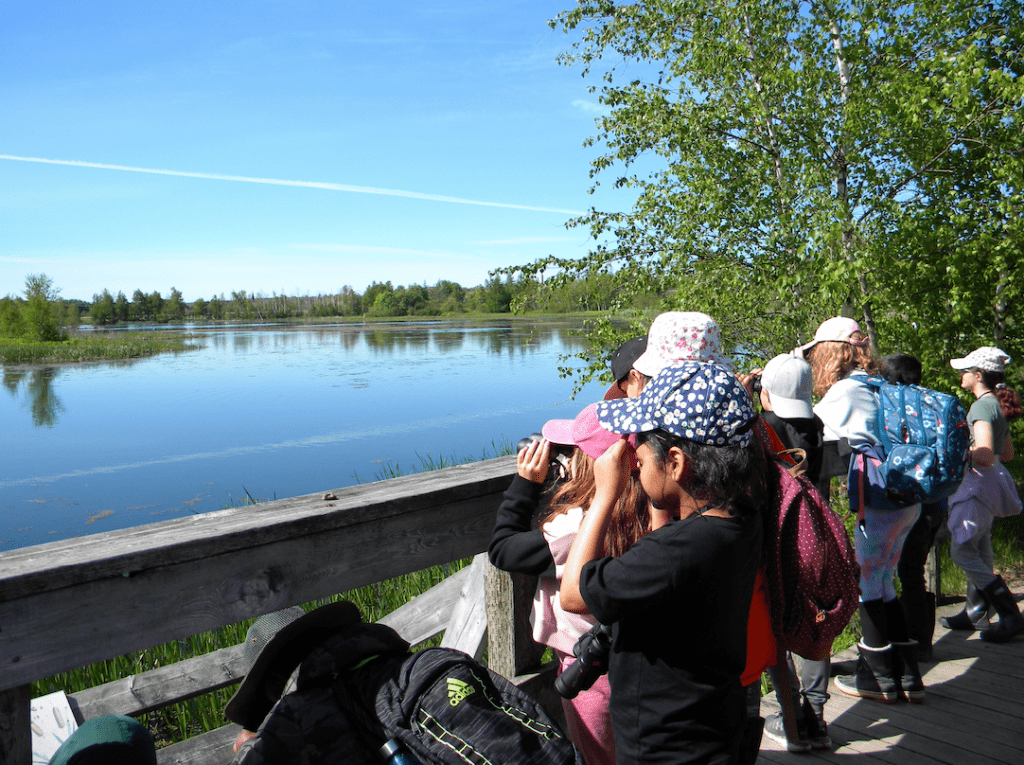 Waterfowl banding builds fond memories
Harpur was eager to volunteer for anything having to do with birds. When there was an opportunity to help with banding, trapping or sexing birds, she'd be first on the list. 
What she didn't expect was how much she would come to like waterfowl banding. She took a canoeing course in Grade 9, which meant she was one of the few students that was able to go on outdoor trips to trap, band and release ducks. 
"Some of my favourite memories from the program are banding ducks," says Harpur.  "It wasn't my first time – I've banded ducks and geese before with my father in New Brunswick and P.E.I. – but it's always fun to do."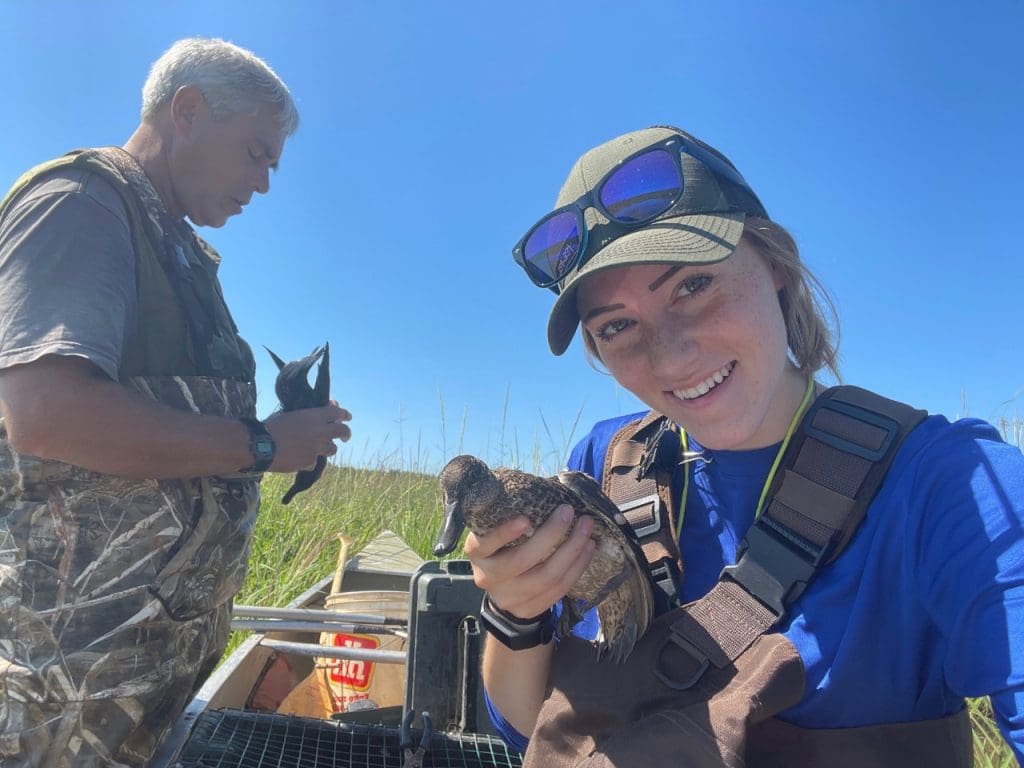 Like father, like daughter
Harpur's biggest mentor and supporter in life is her father. He was the first one to take her on outdoor trips, where she learned how to hunt and fish, and more importantly, why we need to conserve what we have. 
"He's been my biggest influence and teacher throughout my life," she says. "He is easily the number one reason I am so interested in the natural world and wildlife conservation." 
Harpur's father works as a wildlife technician for the Canadian Wildlife Service, part of Environment and Climate Change Canada.
"Sometimes he gets worried that I'm only choosing to study conservation because he did," says Harpur. "But I tell him over and over again, this is the path I chose for myself. The one I wanted to walk down."
In the fall, Harpur started her degree in Environmental Studies at the University of Prince Edward Island. She's looking forward to her time at university and learning everything she can about ecology, wildlife conservation and environmental science. 
"I'm really proud I won the scholarship," says Harpur. "I'm thankful, too. It means a lot that I get to move one step closer to my dream career in conservation."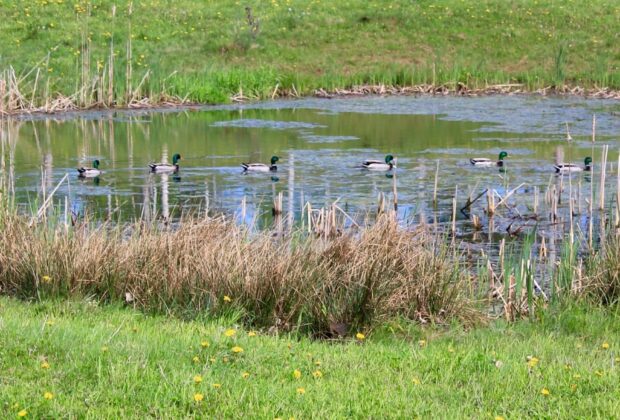 85 Years of Conservation, Atlantic, Landowners, Wetlands
trueThe owners of Rustaret Farm in P.E.I. practise what they teach for the benefit of livestock, biodiversity and the environment.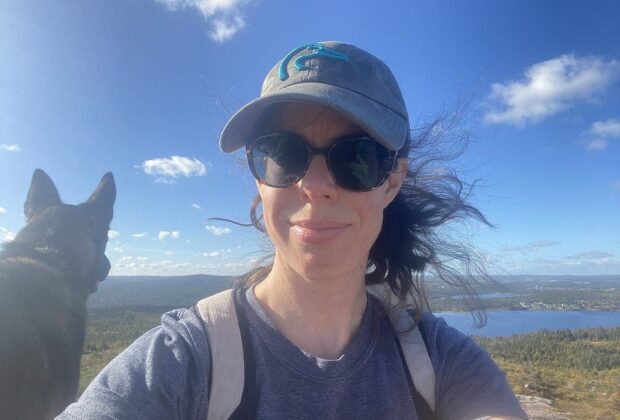 85 Years of Conservation, Atlantic
trueA member of the small but mighty Ducks Unlimited Canada team in Newfoundland, Danielle Fequet likes to refer to herself as a conservation generalist.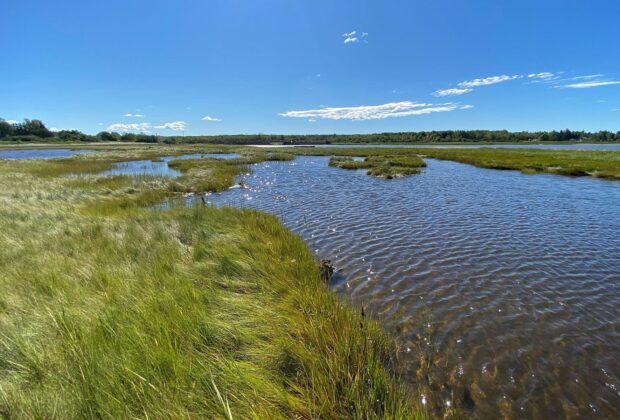 Atlantic, Conservator, Pacific Coast
trueWorking to turn the tide on coastal squeeze through conservation on Canada's most threatened coastlines