Originally published in The Hill Times on January 11, 2023.
When it comes to protecting the future of our planet, a race against time has long been used to describe the urgency we face. Before representatives from 190 countries along with 16,000 delegates and observers descended upon Montreal for COP15, conservation organizations have been pointing to the ticking clock set to seal the fate of more than one million species facing extinction.
Habitat loss and the destruction of nature have carried on at an increasing pace for the past 50 years. But change is coming. At COP15, following the adoption of a new Kunming-Montreal Global Biodiversity Framework, nations including Canada committed to a "30 x 30" goal: protect 30 per cent of global land and water by 2030 and restore another 30 per cent that has been degraded.
While it's important to celebrate this historic commitment and all that it represents, it's equally important to recognize just how ambitious the targets are. We have seven years—just 84 months—to halt and reverse the decline in species and natural habitats to ensure an ecological recovery. This means Canada must emerge from COP15 ready to work. All of us have a role, a responsibility, and our own unique reason to heed nature's call.
What we need is a true Team Canada approach. One that's championed and led by Indigenous communities, whose rights were formally recognized within the framework for the first time in history. Advancing Indigenous-led conservation including support for Indigenous Protected and Conserved Areas (IPCAs) and Guardian programs will be critical to achieving our targets.
At the same time, the collective embrace of the 30 by 30 goal by federal, provincial, and territorial governments through fully resourced biodiversity and protected area plans, coupled with strong commitments from industry, is the only way we will be successful.
To this end, Ducks Unlimited Canada and the Green Budget Coalition, a group of 21 leading Canadian environmental organizations, are calling for significantly increased levels of investment on nature conservation. This includes the completion of critical habitat inventories that will map and monitor areas like wetlands and grasslands, new measures and metrics for biodiversity and a new dedicated habitat restoration fund. COP15 has raised the ambition on nature conservation, so the resources we invest must rise with it.
Canada's restoration goal and its commitment to reduce the loss of areas with high biodiversity values will require unprecedented coordination, cooperation and landscape-scale land use planning between all levels of government. We must halt habitat loss in the most populated areas of the country that have already seen some of the highest levels of conversion away from their natural state. The Prairie Pothole region of Western Canada, coastal and inland habitats of Southern Ontario, the Garry oak forests of British Columbia, and Saskatchewan's native grasslands are just a few examples of landscapes that must be our collective priority.
Together, we can reach these historic environmental milestones, but Canada's sprint towards 2030 must start now. Fortunately, if there's one thing COP15 has shown us, it's that we can step up when time demands it.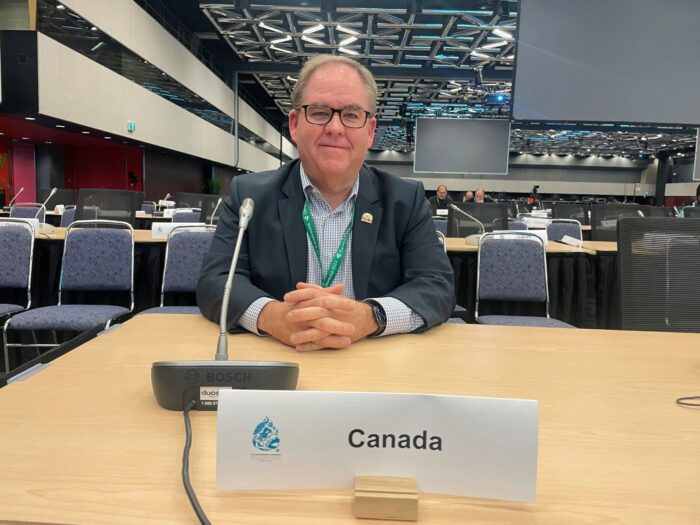 Canada had just six months to organize an event that typically requires years of preparation even without the added complexity of pandemic protocols. In the jam-packed two-week summit, COP15 programming demonstrated impressive partnerships between environmental non-profits, as well as industries like agriculture and forestry while highlighting the success of Indigenous-led conservation investments. And, in the eleventh hour of negotiations, when agreement on a new framework still had not been reached, nations found a way forward to a landmark global agreement.
COP15 is proof that we can act with urgency. We can collaborate, innovate, and find solutions. We can do hard things when failure is not an option—and we simply cannot fail nature.
We've got seven years and the clock is already ticking. In the name of our environment, our economy, and our future, let's make haste.