This spring, a blue-winged teal duck tended her ducklings while concealed in a hay field next to a lush Manitoba marsh. But her journey here began months earlier. Thousands of kilometres away in the woody shrubs of a Mexican mangrove, she fed, rested and built her energy to make the arduous flight north to Canadian breeding habitat.
This little bird traversed state and federal lines without concern for politics. She flew, foraged and found shelter in all three North American countries without thought of partisan priorities or public budgeting. As world leaders gather in Montreal for COP15 and plot a course for halting and reversing biodiversity loss, they'd be wise to take cues from the millions of migratory birds like the blue-winged teal. To best support species, nations must work together and take the single most important action: protecting and restoring habitat.
Cross-border conservation and why it matters
The blue-winged teal's story shows that wildlife don't recognize borders—and when it comes to conservation, neither should we.
The concept of cross-border conservation is simple: countries that share natural resources should work together to manage them wisely. The trouble is, finances, politics and competing priorities often complicate best intentions. Without collaborative conservation efforts that support wildlife throughout their entire life cycle and geographic range, countries risk losing precious species. In turn, the world loses biodiversity that's essential to human health, the economy and our well-being.
Ducks Unlimited's continental approach
Ducks Unlimited Canada (DUC) has been leading cross-border conservation in North America for more than 80 years. Alongside fellow Ducks Unlimited organizations in the U.S. and Mexico, we work with governments, industry, agriculture, academia, Indigenous communities and private landowners to save areas essential for waterfowl and other wildlife.
"Our conservation model is rooted in the principle of sharing the load as well as sharing the bounty," says Pat Kehoe, DUC's chief conservation officer. "Working with our partners, we deliver results that connect wildlife across the entire continent through the significant and wide-ranging benefits provided by wetlands and other natural areas."
Forty per cent of all wildlife rely on wetlands. These ecosystems, which include marshes, ponds, bogs, swamps, fens and other open water, are akin to rainforests and coral reefs in the number and variety of species they support.
Collectively, Ducks Unlimited organizations have conserved more than 16 million acres of wetlands and other related habitats, including critical prairie potholes and grasslands in Canada and the U.S. as well as coastal mangroves in Mexico. It's an international partnership that gains its strength through what is widely regarded as the most successful conservation model in the world: the North American Waterfowl Management Plan (NAWMP).
A blueprint for success: The North American Waterfowl Management Plan
The NAWMP is an international partnership between the governments of Canada, the U.S.
and Mexico. Its funding mechanism, the North American Wetland Conservation Act (NAWCA), leverages the support of federal, provincial, state and municipal governments, non-government organizations, private companies and individuals to create the funding to safeguard the habitats central to the continent's natural legacy.
Latest bird population reports offer compelling proof of NAWMP's success and are a beacon of hope for other struggling species. That's because, according to the 2022 State of the Birds Report, waterfowl are the only group of birds in North America with stable or increasing populations. Strong funding and policy investments are to thank for this bright spot in the otherwise bleak report that identifies 70 "tipping point" species. These are birds that have lost half or more of their breeding population since 1970 and are on track to lose another half or more in the next 50 years.
"What's worked for waterfowl can work for other birds and other species in crisis," says Kehoe. "Population rebounds of waterfowl show that when investments in habitat conservation are made, we can bring biodiversity back."
Getting down to business: Collaborative actions for biodiversity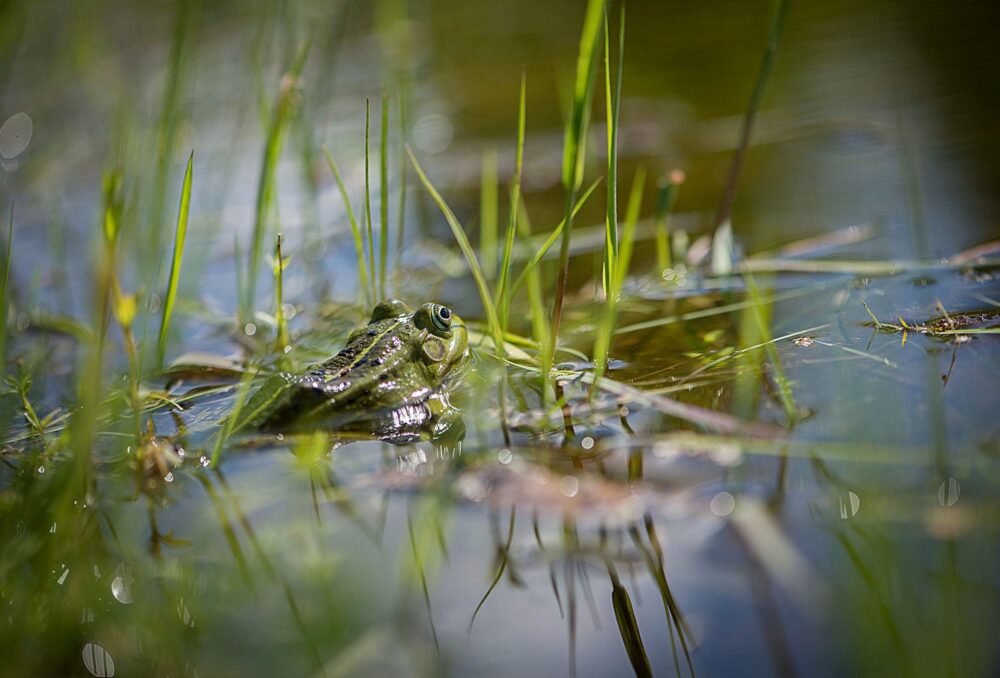 According to World Wildlife Foundation's 2022 Living Planet Report, wildlife populations have plummeted by 69 per cent since 1970. The time to link arms and commit to increased government collaboration and investments is now. Conservation organizations, industries and individuals need to band together to affect change on the ground. Society must understand the challenges and embrace solutions. It's an all-hands-on-deck moment. Here's a look at some key actions needed to help halt and reverse biodiversity loss.
1. Action: Utilize the lessons and success of the NAWMP model to create other international biodiversity partnership agreements. Replicating NAWMP in other biodiversity settings will drive habitat conservation actions and support the recovery of declining species.
2. Action: Expand current investments in the NAWMP to support migratory bird populations and other wetland-dependant species. Safeguarding bird habitats will also benefit hundreds more species of plants, mammals, amphibians, insects and fish—many of which are at risk.
3. Action: Establish complementary legislation, regulations and policies to protect vulnerable species.
4. Action: Create effective wildlife corridors that promote species' persistence by connecting habitat patches across fragmented landscapes.
5. Action: Adequately fund research and monitoring of wetland habitats by completing a comprehensive wetland inventory for Canada to complement those already established in the U.S. and Mexico.
As preparations for COP15 ramp up and conversations about how to address biodiversity loss get louder and more complex, keep the blue-winged teal and her journey across North America in mind. Co-operation among nations is the only way we can protect global biodiversity. Shared resources demand shared responsibility. A commitment to collaborative, cross-border conservation is the only path forward to skies filled with migrating birds and landscapes alive with wildlife.