As world leaders gather at COP15 to address growing biodiversity loss, Indigenous Peoples and their distinct intrinsic knowledge will guide discussions to determine the best path forward. Studies show that biodiversity is highest on Indigenous-managed lands, which is why we look to Indigenous Peoples across Canada to help us understand what our next steps should be. As stewards of Canada's land and waters for millennia, Indigenous Peoples have many lessons to share when it comes to protecting nature.
What is Indigenous-led conservation?
Indigenous-led conservation braids traditional knowledge with science and technology to create environments where species can thrive. And where species thrive, so does culture, people, stories, health, medicines and our collective wellbeing.
Indigenous-led conservation can take many forms, from Indigenous Protected and Conserved Areas (IPCAs) to Indigenous land-relationship plans and other effective conservation measures. Lands stewarded by Indigenous communities and Guardians offer leading examples of effective and efficient conservation methods.
More than 70 per cent of Indigenous Peoples in Canada live in the boreal region, an area rich in biodiversity and conservation potential and where conservation successes are already realized. Speaking about his experiences with establishing an IPCA in his home territory of Akaitcho, N.W.T., Steven Nitah, lead negotiator for the Łutsël K'é Dene First Nation's IPCA process and current managing director for Nature for Justice in Canada explains:
"As Dene we think long term, and we try to action what we think is going to be best in the long term. Land and culture and identity are interwoven, they are one and the same. Assuming the responsibility of the land again you retake your culture, your identity. This is about taking the responsibility to create the balance again."
Indigenous-led conservation has been proven to benefit positive biodiversity outcomes, and there are many avenues to explore, including:
IPCAs (Indigenous Protected and Conserved Areas)
OECMs (Other Effective Area-Based Conservation Measures)
Land-use plans
Indigenous Protected and Conserved Areas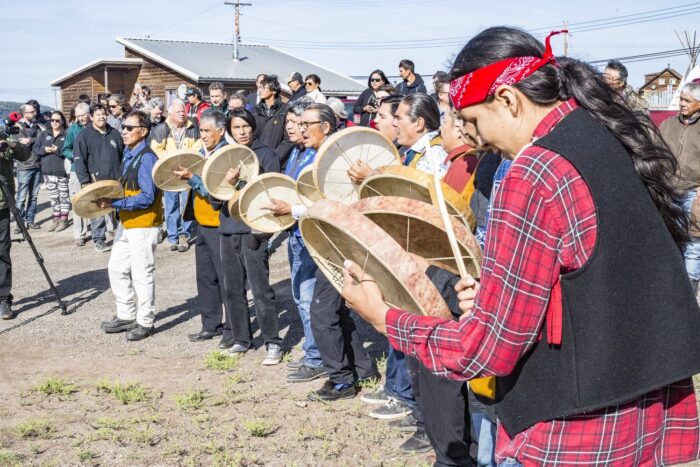 DUC supported the establishment of Canada's first Indigenous led IPCA, Edéhzhíe, in 2018 in the Northwest Territories. This defined a pathway for future IPCAs, including Thaidene Nëné National Park Reserve, current developments like Dene K'éh Kusan proposed IPCA in northern British Columbia, and the Slave River delta and Taltson watershed IPCA. In all these cases, local Indigenous communities, leaders and governments held the vision and decision-making influence over the landscape, while DUC supported IPCA efforts through knowledge sharing, offering surveys, data and insight when requested.
Knowledge sharing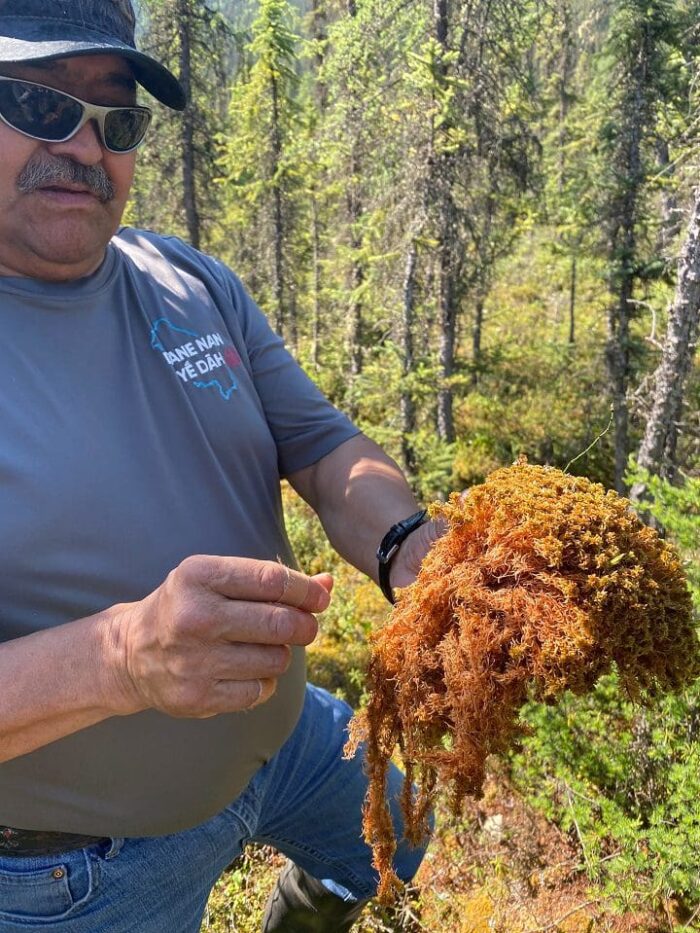 Indigenous communities want to make the best decisions for themselves and their land. With resources from Indigenous-led organizations like the IPCA Knowledge Basket, Nations become well equipped with data and knowledge, sharing resources that help inform community decision making. In braiding traditional knowledge with science and technology, DUC is sometimes invited to share experiences and data with communities who are on the pathway toward conservation with the goal of complementing traditional knowledge, offering possible solutions in areas where questions remain.
"The success of establishing and maintaining these areas is due to the leadership and vision of the local Indigenous communities, as they are doing the hard work of negotiating, planning and consulting with other governments. DUC is always ready to contribute with whatever is needed to support communities in order to move forward on local projects through co-ordination, data and knowledge sharing, and advocating, but only at the request of the communities. We are here to help; our common goal is to maintain strong and lasting relationships with the land through conservation, and we are happy to contribute our expertise to support that," explains Kevin Smith, DUC's national manager of boreal programs.
Looking to the future
As more support for Indigenous-led conservation is offered by the federal government, DUC is poised to assist. DUC's National Boreal Program is one such program ready to answer the call, with experienced staff across the provinces and territories and with strong relationships built on trust and respect. The program focuses on positively influencing conservation on public lands and exploring innovative new conservation methods to help further conservation of nature and biodiversity across the continent's boreal region.
"The relationship with Ducks Unlimited Canada is to give us as much information on that territory as possible, getting a snapshot of what the Akaitcho territory looks like, and using that information we will make decisions on land-use plans, on possible protected areas and special management zones. Ducks Unlimited and its mandate is consistent with the Dene and its relationship with the land so there are commonalities there," says Steven Nitah.
DUC is poised to support by offering expertise and data in:
Carbon accounting
Wetland inventories
Species surveys
Training with Indigenous Guardians
Conservation best practices
Government and industry relations
Policy navigation
These skills are brought to the table, and everyone with an interest in conservation and biodiversity protection is welcome to join. Respectful and constructive collaboration involving Indigenous communities and their long-held knowledge, working with local, provincial, territorial and federal governments, industry and environmental non-governmental organizations is what will move the needle on biodiversity gains.