"If I close my eyes, I can picture him in his green chair in the living room, reading glasses on, watching us kids play," recalls Chad Courville from his home in Lafayette, La. The grandson of waterfowl conservation pioneer Johnny Lynch remembers his grandfather as "always being observant, taking a big picture perspective."
Courville's childhood memory gives a hint about the kind of man Johnny Lynch was: a man respected by his peers for a visionary approach to waterfowl conservation.
Lynch's unconventional views also made him a popular man, according to Lynch's daughter—Chad's mother—Mary Lynch Courville.
"As children, we never knew who would knock on our door—students, biologists, and other conservation enthusiasts would continually stop by, and many would stay with us," says Mary. "Students would pitch tents in our backyard in the summer and my father would give lectures on various topics."
Johnny Lynch was born in 1914 in Rhode Island, just as North Americans began to pay significant attention to wildlife management. Passionate about conservation, Lynch explored new ways to survey, monitor and conserve wildlife, especially waterfowl. In the 1930s he identified areas along the Atlantic coast that could be developed into wildlife refuges. These areas remain pillars of America's conservation lands network.
In 1937, while working for the United States Fish and Wildlife Service, Lynch moved to southern Louisiana. There, he pioneered water level manipulations to increase the productivity and diversity of coastal marshes. He advanced sustainable use of resources along the coastal marshes, working with oil and gas, trappers, landowners, refuges as well as fisheries interests.
Lynch was a pilot and instrumental in designing the North American Waterfowl Breeding Population and Habitat Survey, still a critical management tool today. He also developed methods for captive breeding of whooping cranes, which helped bring this species back from near-certain extinction.
Highly pragmatic, Lynch was a provocative author who questioned the status quo, while offering novel and progressive alternatives. His famous essay, Escape from Mediocrity (1951), is an irreverent and humorous account of waterfowl management.
Lynch's legacy is still felt by many, 35 years after his passing in 1983. "My father's passion for waterfowl, cranes, and other wildlife species lives on in my family to this day," says Mary.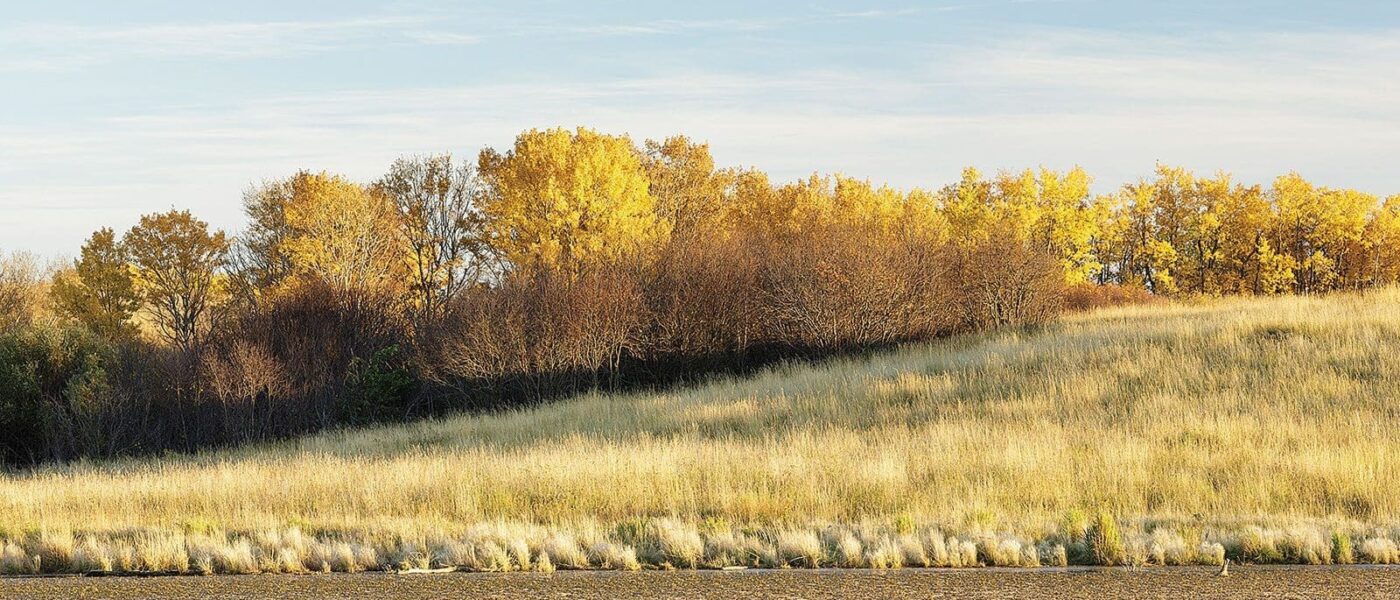 Dedicating the Johnny Lynch Project
This passion also drives conservation professionals like Pat Kehoe, DUC's international director of conservation partnerships. Kehoe is the proud owner of one of Lynch's original aerial transect maps, gifted to him by the Courville family after he toured them on the same landscapes where Lynch conducted his aerial surveys of the Canadian Prairies.
"That landscape would look a lot different to Johnny today," says Kehoe, noting most lands are now broken and drained.
With one exception: The Devil's Knob. This height of land, surrounded by large areas of intact grass is found in the Allan Hills of Saskatchewan. It's one of the most productive regions on the continent for breeding ducks and a stopover for migratory birds like whooping and sandhill cranes. DUC purchased the 640-acre (259-hectare) Devil's Knob site in 2014.
Now, it will be the site of the Johnny Lynch Project to be dedicated in spring, 2019. The project is a key part of the new Johnny Lynch Conservation Society, an initiative launched this July at the Ducks Unlimited Louisiana State Convention. Under this initiative, members make a minimum $10,000 donation to help secure more critical duck habitat in the Allan Hills. Every dollar raised through the society will be leveraged 4:1 through the North American Wetlands Conservation Act and Canadian match sources.
DUC will also oversee a Johnny Lynch Legacy Award to recognize waterfowl biologists and managers who, like Lynch, have made outstanding contributions to conservation efforts across North America.
"As Johnny recognized many years ago, waterfowl populations will rise and fall due to rainfall, but the habitat must remain intact for long-term sustainable waterfowl populations," says Kehoe. "This is a unique opportunity to advance the conservation of critical waterfowl and wildlife habitat in Saskatchewan—with continental impact."
And for the Courvilles, it's a fitting tribute to a beloved family member and conservation pioneer.
"It's very meaningful to know he'll have an appropriate place in history and be recognized for his accomplishments," says Chad.
Subscribe to Conservator Magazine
The pages of Conservator magazine are filled with beautiful photography and incredible stories like this. Learn how you can receive an annual subscription when you donate to support DUC's conservation work.
Learn more