This summer, Conservator issued this challenge to Lauren Bortolotti, a research scientist with DUC's Institute for Wetlands and Waterfowl Research (IWWR): Can you tell us how much carbon we've sequestered in our organization's 82-year history?
Shortly after, Bortolotti delivered her response:
Carbon sequestration by DUC projects over the company history (1938 to present day): 48,483,788 tonnes of carbon dioxide (CO2e) in wetland and grassland stocks. That's 34,966,834 tonnes of CO2e from wetland and grassland retention and 13,516,954 tonnes of CO2e from wetland and grassland restoration.
This story matters for two reasons.
Why measuring conservation matters
First, 48.5 million tonnes of carbon is an incredible amount of carbon. For context, that's the electricity used by eight million homes (okay, 8,208,594 homes — let's be precise) or the equivalent offset to the consumption of 112,250,214 barrels of oil in one year. You know how they say to plant trees to offset carbon emissions? Through the restoration and retention of wetlands, we've sequestered the carbon offset equivalent of 727,280,615 tree seedlings grown for 10 years.
Second, it's the demonstration — in real numbers — of the impact we have on the Canadian landscape we share. And this is, perhaps, the conversation we — and the environmental non-profit sector as a whole — need to have with Canadians more often.
Meaningful data helps create meaningful results
Bortolotti is part of a dedicated group of scientists at IWWR who produce the high-quality, ground-breaking research that's put DUC at the front of the formation. More than 700 publications have been produced by this team, many of them helping to guide our on-the-ground conservation work forward. These professionals are, simply stated, the bridge between understanding our landscapes and solving the problems facing waterfowl and wetlands. Plus, and we say this with the utmost respect, they are some of the biggest bird nerds you'll ever encounter.
But our love for quality data isn't exclusive to IWWR. We're committed to gathering meaningful data across the country for use in all aspects of our business. Frankly, we can't help ourselves. We've embraced science-driven decision making because we're committed to making a real difference to create sustainable landscapes, healthy wetlands and clean water coast to coast to coast. And we need great data to know if we're pulling it off.
We also have 111,025 people (like you) in our conservation community who have put their faith in us to deliver more than soundbites or slogans — and much more than this magazine is able to showcase. Using data to make better decisions is one way we honour that support.
Our commitment to accountability and responsibility has renewed importance today. When faced with an economic outlook unlike anything the country's experienced before, we were quick to assert that the correlated recovery should include conservation because, well, we had the data to prove it.
Measuring what matters
What we've accomplished (1938 to today)
11,299 habitat projects
6.5 million acres conserved (including 3.4 million acres restored)
190.6 million acres influenced through policy and partnerships
In the last year alone, we conserved 108,274 acres of habitat and influenced 24 million more.
Every year, more than 534,000 breeding ducks rely on the 6.5 million acres under DUC's care.
Millions more benefit from the areas we influence through our conservation partnerships.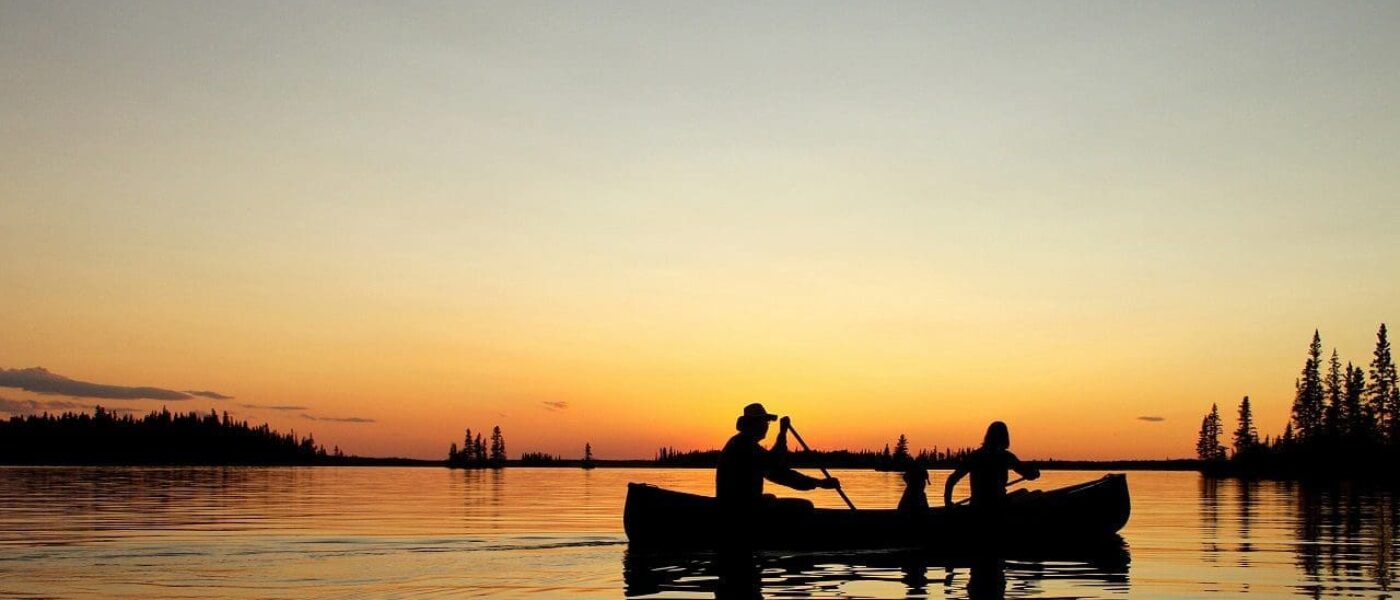 The economic value of our environmental benefits is $5.1 billion:
Climate regulation: $1.58 billion (Storing and sequestering carbon through soils and plants)
Water supply: $1.48 billion (Supplying water for drinking and use by agriculture and industry)
Water purification: $969 million (Treating and purifying water by absorbing pollutants)
Pollination: $459 million (Providing habitat for native bees, butterflies and other pollinators)
Regulation of water flow: $306 million (Controlling how water moves across landscapes)
Biodiversity: $102 million (Maintaining habitat that supports a host of living things)
Food: $102 million  (Providing sources of food like fish, game and fruit)
Erosion prevention: $51 million (Stopping the wearing away of soil)
Biological control: $51 million  (Supporting plants and organisms that provide pest and disease control)
Our work also helps here:
Nature-related recreation and tourism: $244.3 million
Contribution to the Gross Domestic Product: $90.3 million
Source: Anielski, M., J. Thompson, and S. Wilson. 2014. A genuine return on investment: The economic and societal well-being value of land conservation in Canada. Calculations based on 2012 figures, adjusted for inflation.
"
Talk about maximizing value! For every $1 invested in DUC conservation, restoration, and wetland management efforts, society receives $22 worth of economic, ecological, and societal well-being benefits.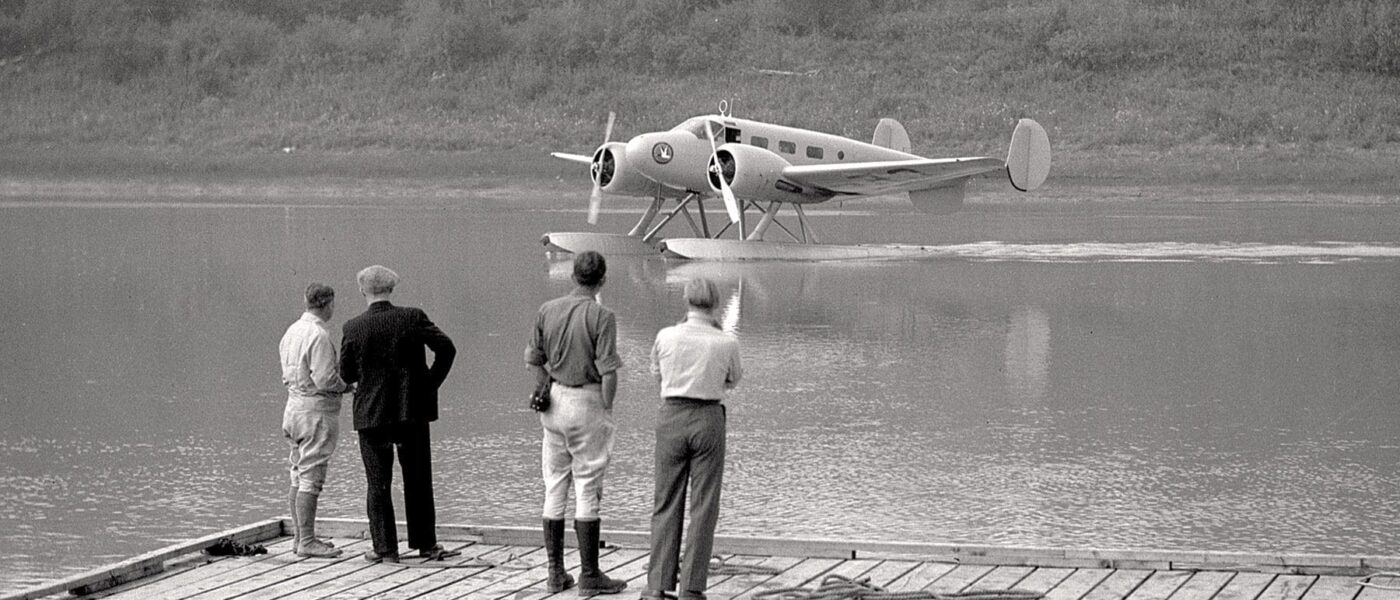 Measurement: A Day One mantra
Good data isn't new to DUC. In the 1930s, the pioneers of what would become Ducks Unlimited in the U.S. and Ducks Unlimited Canada knew that to manage continental waterfowl populations, they would have to first understand their decline. The 1935 International Wild Duck Census is remembered today as one of the most ambitious wildlife surveys ever conducted.
The survey covered two million square kilometres in Canada and nearly 600,000 in the U.S. On our side of the border, A.C. Camerle, John Huntington and Arthur Bartley spent three weeks in a small plane documenting 22,500 kilometres from the air. They took nearly 1,000 photographs on handheld cameras to study what they determined to be the central breeding area for ducks. On the ground, 1,500 landowners and farmers volunteered their time filling out survey forms and helping collect data. And in the early spirit of corporate philanthropy, the Chrysler Cooperation donated the use of their Dodge cars while arms and ammunition manufacturers helped to cover some of the costs.
The result of these efforts became the first comprehensive North American reporting of waterfowl populations:  estimated at 42.7 million ducks that year.
This survey is one of the many reasons why science-based decision making and volunteerism continue to be the cornerstones of DUC's conservation legacy, and the way to do things today.
Survey successes continue
Annual surveys show that since 1970, sound investments in wetland conservation, championed by organizations like ours and others, have helped to increase duck populations by 150 per cent. Just how many ducks is that?
38.9 million breeding ducks in 2019
Like many things in 2020, this year's migratory breeding surveys were interrupted — and no status information was reported for duck species this year. (Sorry).
Life flourishes in Canada's wetlands —and we're committed to it all.
In our wetlands, hundreds of species find food, seek shelter and raise young. This includes:
338 species of birds
101 species of mammals
43 species of amphibians
38 species of reptiles
31 species of fish