Wetland Discovery Days connect students with nature
Urban classes discover wetlands at Calgary's Bow Habitat Station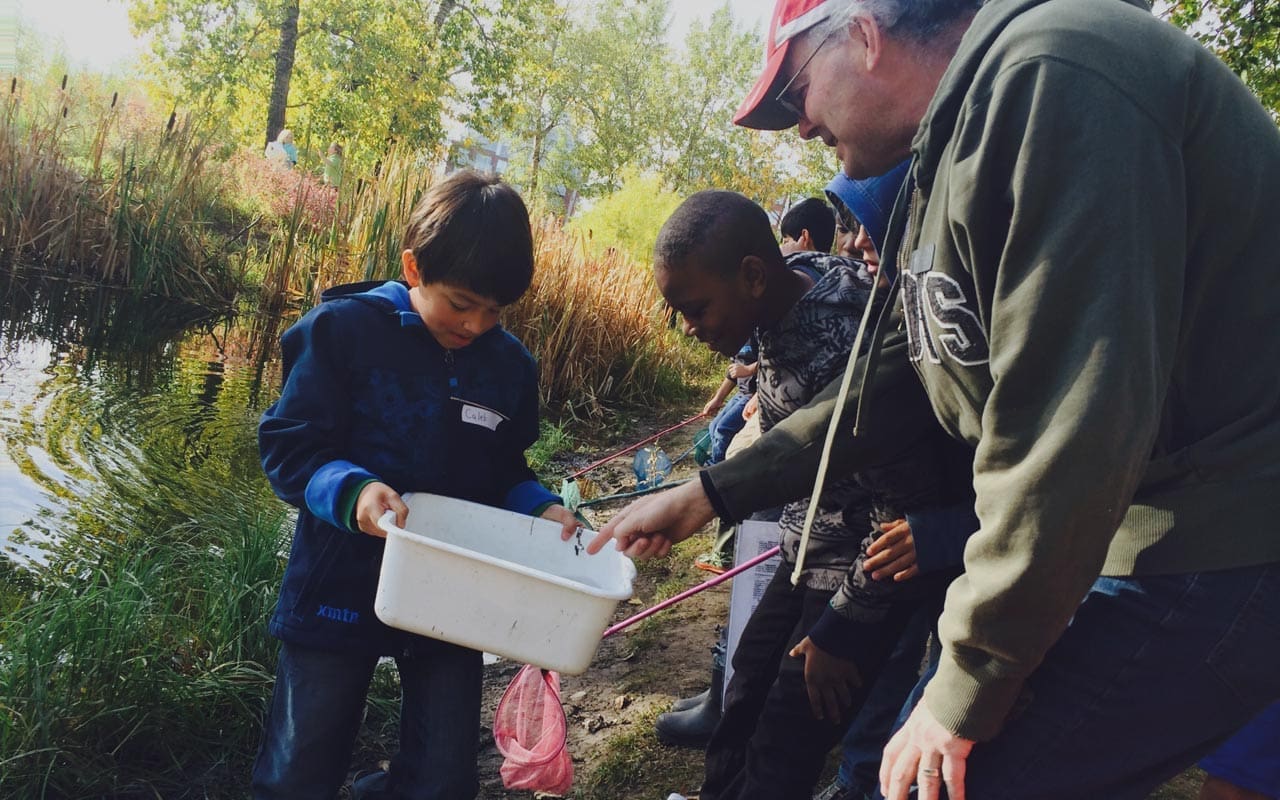 First time was the charm for DUC's Wetland Discovery Days held at Bow Habitat Station. The inaugural offering of the program in Calgary attracted approximately 1,400 Grade 5 students from 48 classes.
The program launched in September. Students came to learn about the importance of wetlands and do hands-on activities such as critter-dipping and nature walks.
Wetland Discovery Days follow DUC's mission of reaching out to all citizens. This program, in particular, is directed to urban youth, as they typically have few hands-on opportunities to become engaged in wetland topics.
Based on feedback from teachers and students, the project is right on the mark.
"This is such a great opportunity for the students to come see and learn what wetlands are about," says Ray Gauthier, a teacher at St. Bede's Elementary School in Calgary.
"You can just see them absorb the information as they dip into the water with the nets, seek out bugs and other living things, and try to identify them. Many of these children would not have the opportunity to go out to a wetland to do this, so these kinds of opportunities are invaluable. I would definitely have my classes take part in this activity again and would recommend it to others."
"It also fits nicely with the science curriculum; it covers all the class outcomes."
This year's Wetland Discovery Days program in Calgary received funding support from ConocoPhillips Canada and The Calgary Foundation. Funds helped schools cover transportation costs to and from the Bow Habitat Station.
DUC's Project Webfoot program was also integrated into a number of schools this fall, like Fort Saskatchewan (with funding from Dow Chemical) and at Strathcona Tweedsmuir (with support from Progressive Waste Solutions).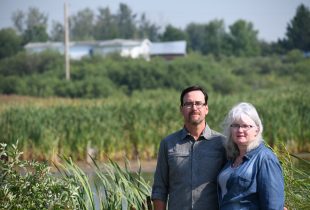 Landowners
Tom and Valerie Northam accessed DUC's landowner programs to restore and protect 29 wetlands on their Rapid City area property.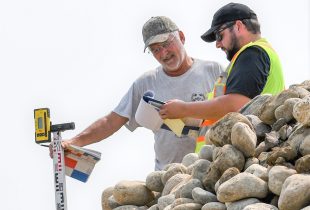 Wetlands
DUC Engineer Dave Dobson was part of the original Lenore wetland project 30 years ago. Now he's helping to improve it for the future.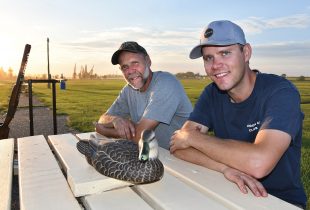 Conservator, Volunteers
Rob Lamont and Pat Lamont, from Brandon, Man., are the kind of dedicated volunteer that DUC is celebrating this year as part of its 80th anniversary.