Learning to hunt
Mentored hunt program focuses on skills, respect and understanding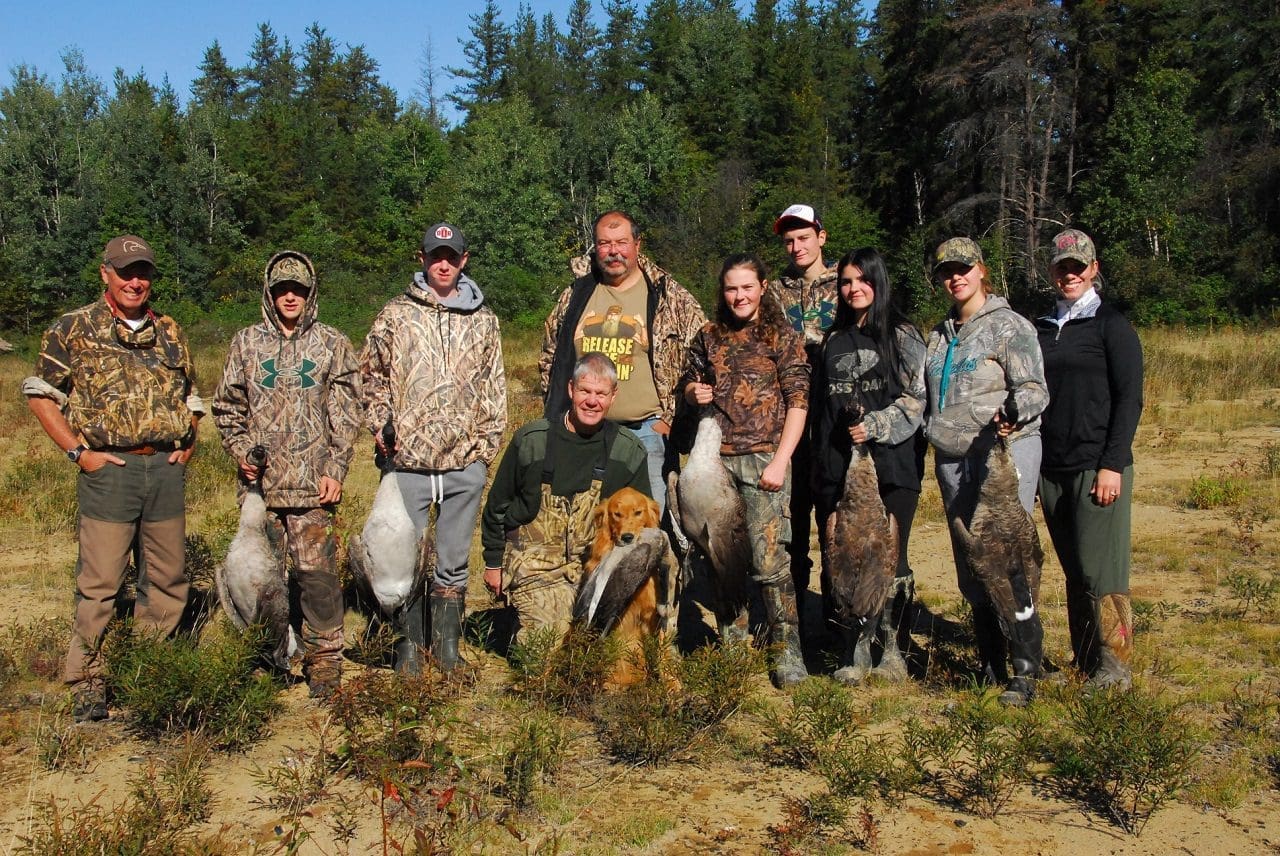 It was a beautiful fall morning in New Liskeard, Ont. The air was crisp, the grass wet with dew, and the sky heavy with fog. As the sun rose above the horizon, Ashley Baril sat still and silent, hidden from view. Then, finally, the sound of Canada geese breaking through the fog came closer, until they were circling in the skies, just 20 feet in front of her. Her excitement building and her adrenaline pumping, the 15-year-old Grade 10 student could barely contain herself knowing the hunt had just begun.
It's the second year Baril has participated in DUC's Waterfowling Heritage Program, where qualified mentors are matched with eager, first-time hunters for a hands-on learning experience. DUC and its partners saw the need for youth mentored hunts to help participants understand the regulations, licensing, equipment, and how-tos that can make learning to hunt an otherwise intimidating and overwhelming experience.
"It's a lot of fun," says Baril. "They teach you things such as how to clean the geese, how to use a shotgun properly and the biology of the birds. I learned a lot."
The educational aspect of the hunt drove Baril be part of it for a second time. Although she comes from a family that hunts moose and grouse, she didn't have much waterfowling experience until participating the DUC program last year. She had so much fun, she decided to come back. Now, she's bugging mom and dad to buy her decoys and a blind.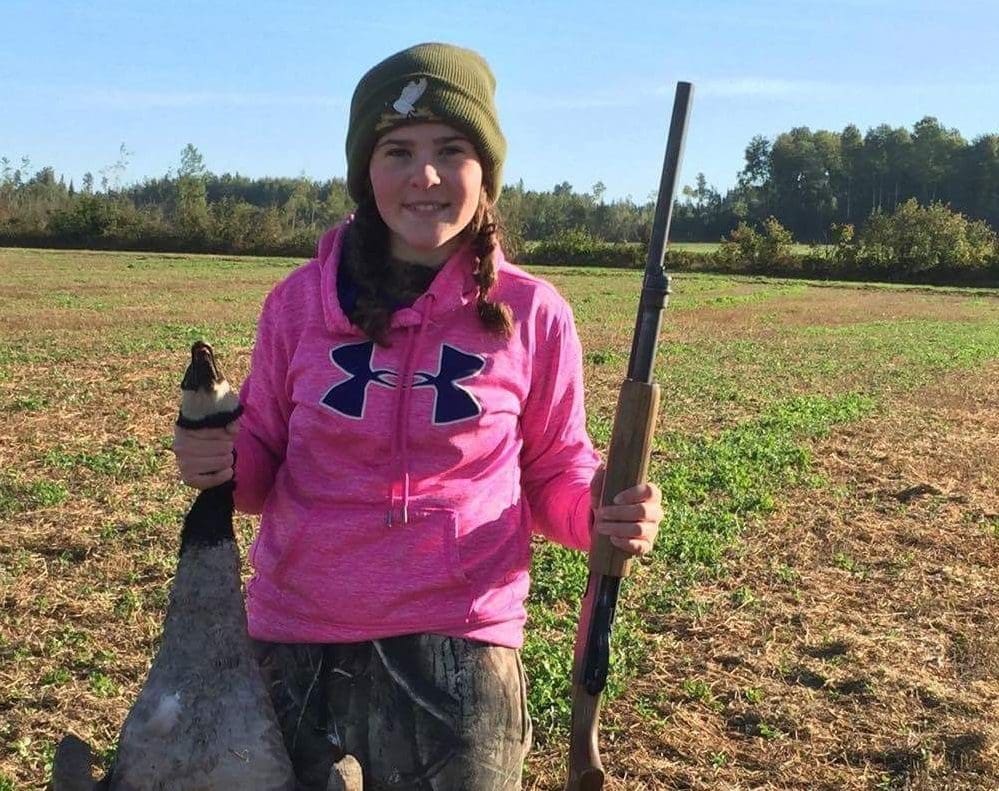 For Pete Gilboe, 55, conservation officer and longtime DUC volunteer, the educational component of the youth hunt is just as important as the technicalities behind the shot.
Gilboe, who has been leading the hunt for 10 years, says he loves to pass his knowledge on to beginners like Baril.
"Through DUC, the youth participants learn how to waterfowl hunt properly—both from a legal and ethical perspective," says Gilboe.
Because the hunts occur on private property, youth participants learn to respect landowners, other hunters and the birds they are hunting.
"You can play a sport and never get a penalty but still not have good sportsmanship," says Gilboe. "The same goes for waterfowl hunting. You can follow the letter of the law but if you're not respecting others and not respecting the game you're hunting, you're not a good hunter."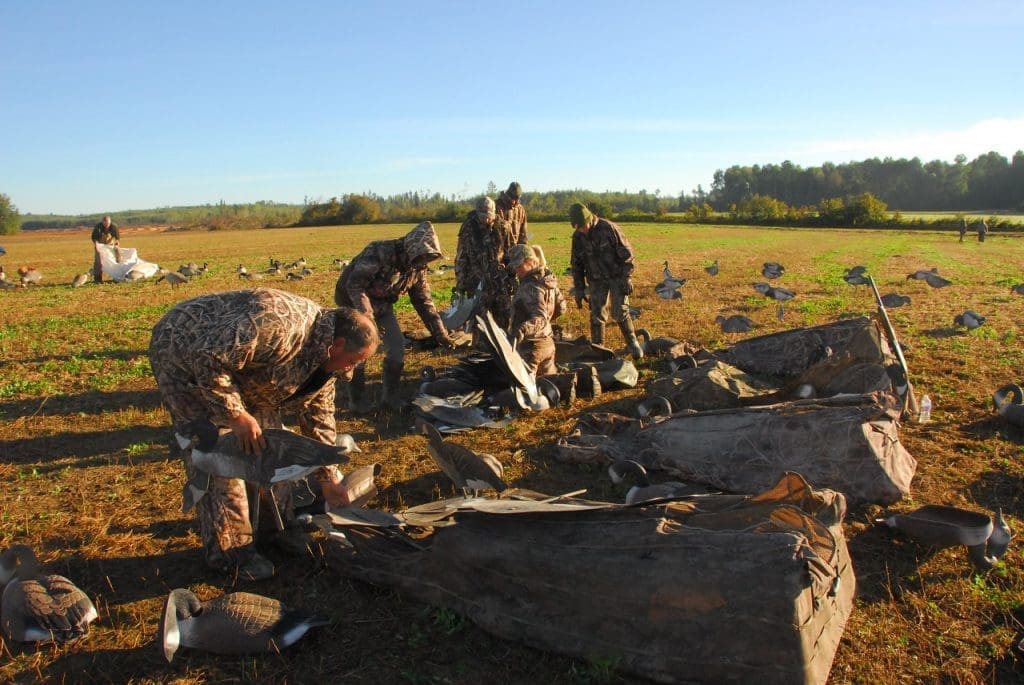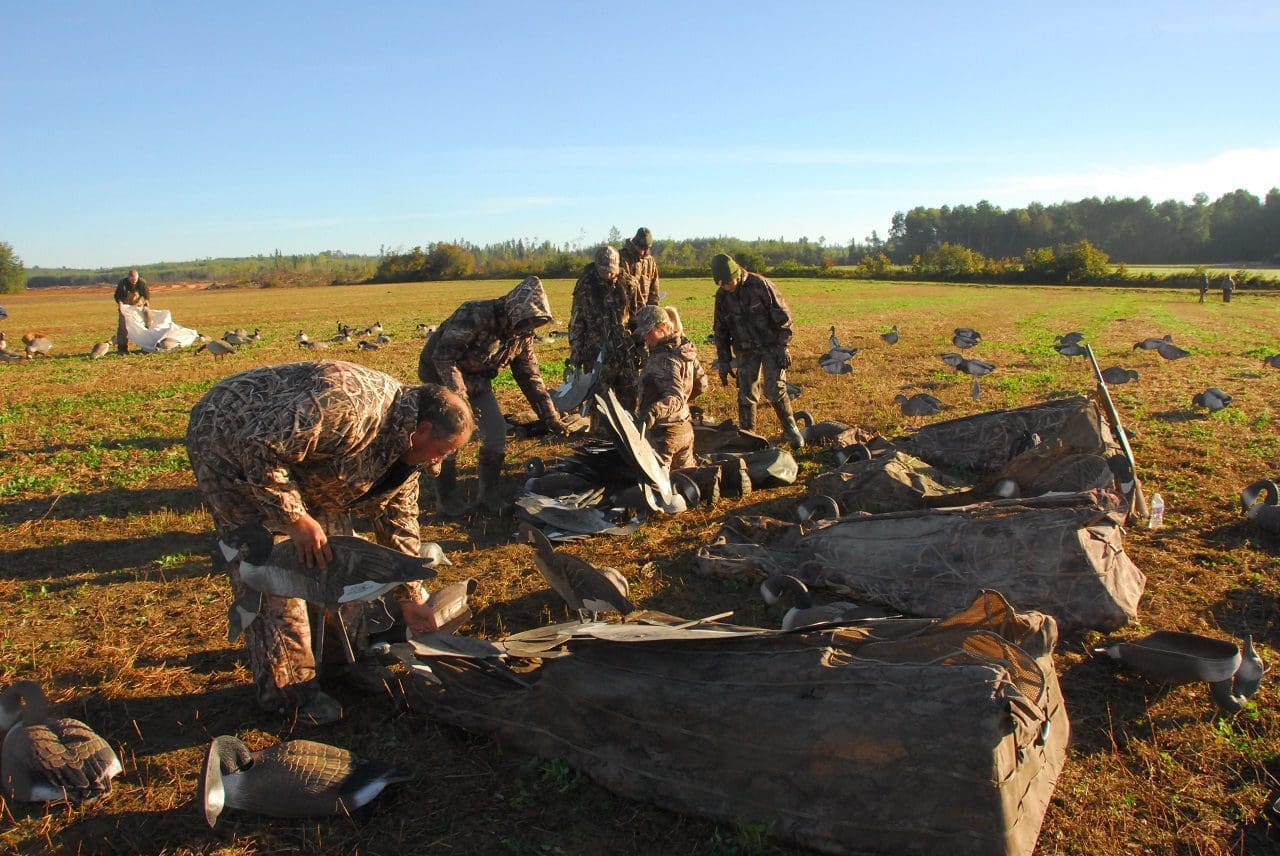 Gilboe says the hunt also gives young participants an appreciation for nature, and the habitats that DUC conserves for waterfowl and other wildlife.
"Opportunities like this exposes participants to a whole different outdoor experience," continues Gilboe. "We haul them out of bed at 4 a.m. and they see the world waking up. Before the hunt begins, I give them a lesson in waterfowl biology. I make sure they understand the biology of the animal – where they came from, the impact they had on the coast and why there are so many geese here now."
Gilboe says the lesson in waterfowl biology is especially important because it gives hunters an appreciation for the waterfowl they harvest.
"Any involvement with nature gives you an appreciation for it," he says. "It makes you want to get involved. It fosters a sense of belonging and importance. And the more you understand, the more you'll want to do. There's a real link between hunting and conservation."
Chris Maxwell mentored the hunt for the first time this year. He says events like this give kids a chance to learn about waterfowl hunting who may not have gotten a chance otherwise.
After participating in the program himself a few years ago, the 18-year-old jumped at the chance to become a mentor. Not only was he excited to share what he had learned, but being able to help youth participants harvest their own first duck, was "an absolute thrill."
"The smile I get from a kid who has taken their first duck is the best thing ever," he says. "I love teaching kids how to hunt."
Baril was one of the youth Maxwell mentored. She says one of the defining moments of the hunt was when Maxwell told her she had an "awesome shot."
"It's so exciting," says Baril.
"I would tell any teen to just try it. Even if they don't hunt, it's just a cool experience to have."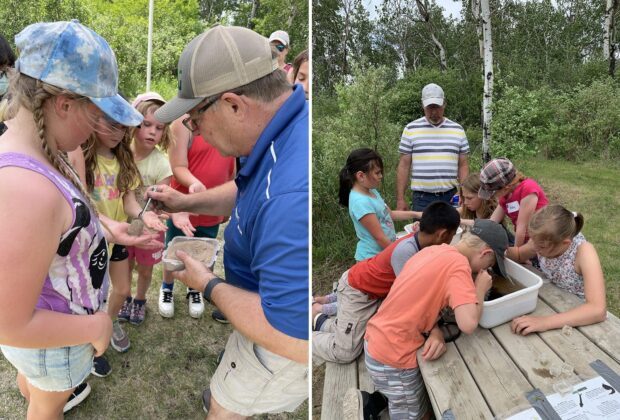 85 Years of Conservation, Education, Volunteers
trueA decades-long partnership has given countless children environmental knowledge, leadership skills and a connection to nature built on respect and curiosity.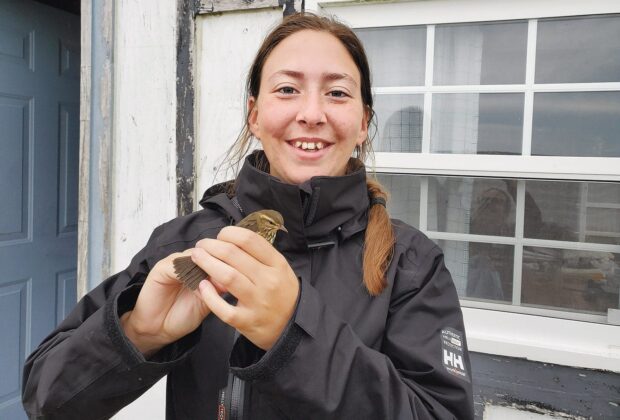 trueStudent of nature now inspiring a new generation of environmental stewards. Just like her.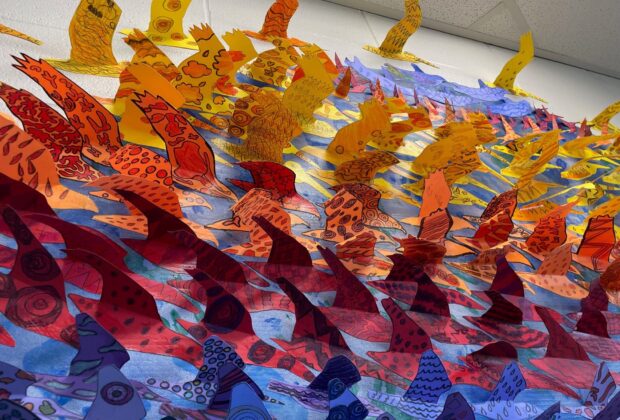 Education, Prairie Pothole Region, Wetlands, Wildlife
trueWetland Centre of Excellence students inspire concern for birds and wetlands through art.