As Jim Randle looks out onto the rolling prairie that's home to the Shell Buffalo Hills Conservation Ranch, he sees both the past and the future. Roaming on the area's undulating hills and knob-and-kettle topography is part of Randle's American bison herd—a species that was near extinction a century ago.
"It's been two-and-a-half years since I bought my first bison," says Randle, an Alberta rancher who owns land next to the Shell Buffalo Hills Conservation Ranch in southern Alberta. "When I did some research on bison, it became quite clear that this area would be a natural fit for them."
Randle currently runs 225 of his 600-head bison herd on the ranch's native grassland habitat. In the future, he sees the potential to increase the number of bison roaming Shell Buffalo Hills to 400 head.
"I'm all about working with what we've got here and ensuring the grassland is managed right," he says. "I work off weather more than stocking rates, so I constantly review the health of the grass and the area to determine whether I can increase my bison stock rates or leave them as is for a season."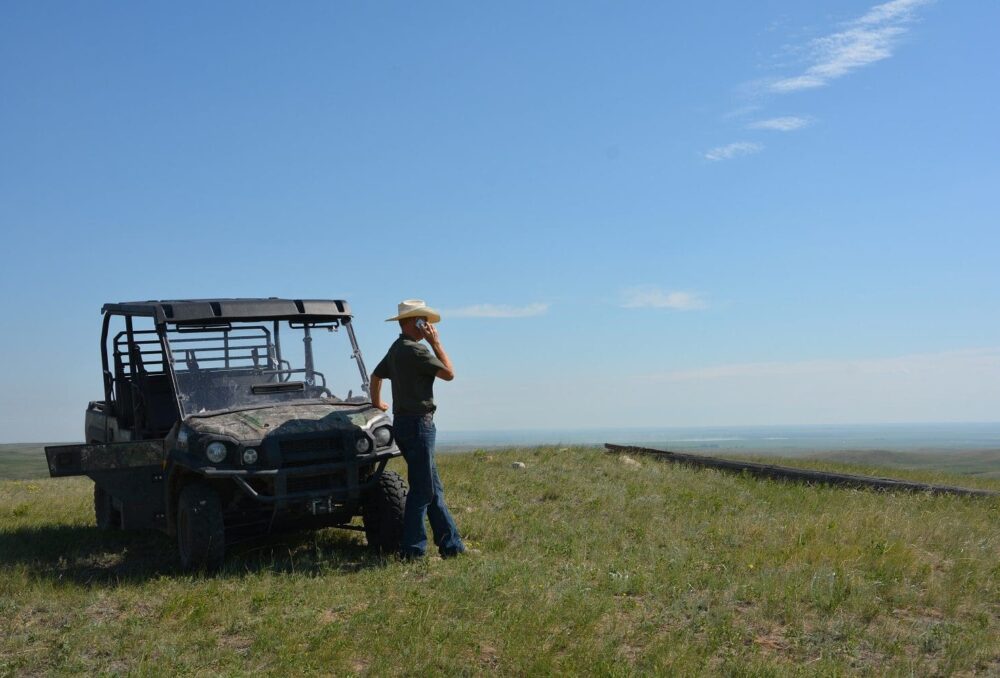 Conserving Alberta's remaining grassland ecosystems
In 2013, DUC—in partnership with Shell—purchased the 6,238 acre (2,524 hectare) ranch to conserve the native grassland habitat and wetland basins. Despite its protected habitat status, the land—along with adjoining crown land—serves as a working ranch. Randle owns or has under lease 13,400 acres (5,423 hectares), which includes four sections (2,560 acres) of the Shell Buffalo Hills Conservation Ranch on which he runs the bison and 1,000 head of cattle on the crown land.
Randle's lease with DUC is a perfect example of partnership that bodes well for the future of the area says Ashley Rawluk, DUC conservation programs specialist.
"We have the same goals around water and grass management which are complementary to each other's operations. On this type of hilly and undulating plain, we find lots of potholes and depressions that hold water. Some of these are permanent wetlands while some hold water temporarily. This works well for both livestock herds and wildlife."
Also important to note, says Rawluk, is that much of the ranch is unbroken native Prairie, a threatened ecosystem in the prairies. The Shell Buffalo Hills Conservation Ranch has some 4,130 acres (1,671 hectares) of native fescue grasslands, in addition to areas of tame hay land.
"A lot of the surrounding landscape has been converted to crops," says Rawluk. "Working together with landowners to secure and conserve this large continuous track of native grassland prevents it from being lost to grain and oilseed cropping practices in the future."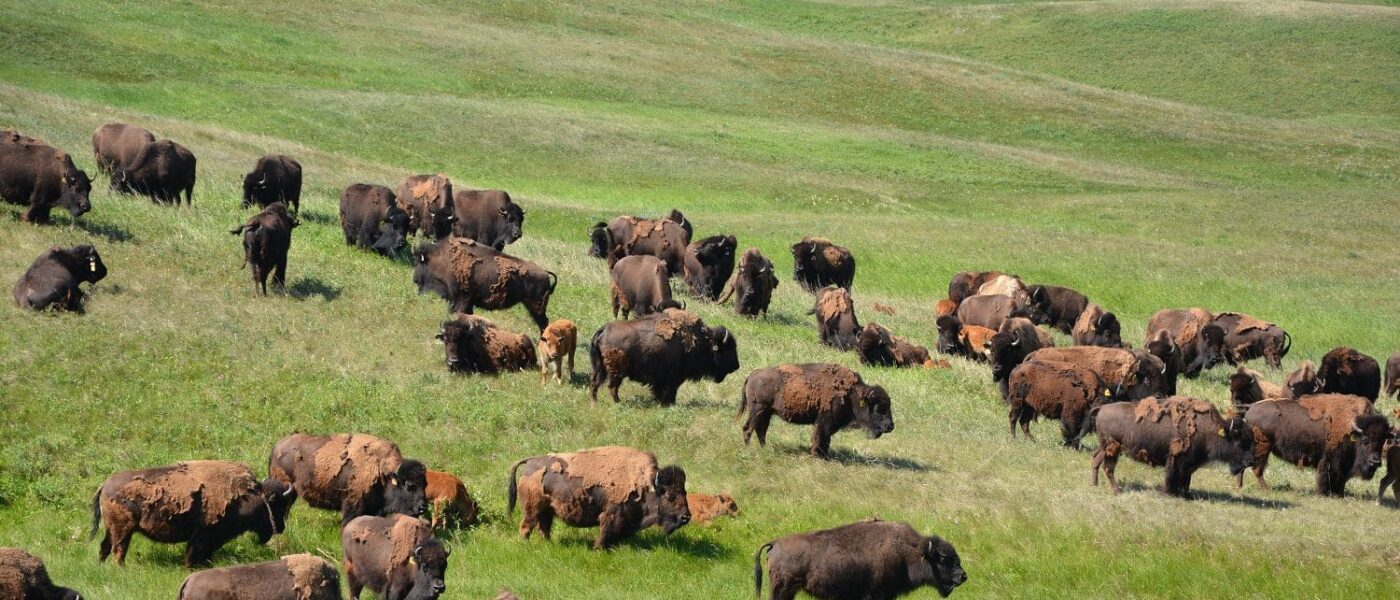 Partnerships that help grassland habitat and ranchers
About 800 natural wetland basins dot the landscape across Shell Buffalo Hills Conservation Ranch. That, along with native grasslands, makes it a natural fit for bison and cattle.
Randle signed two separate leases with DUC. Under one, the bison roam the north half of the ranch. With the other, Randle's yearling cattle are haying and grazing on the south part of the ranch.
"Protecting the grass and the wetland areas, and managing how it's grazed, is a top priority for us. So working with Ducks has been great. They've been a good partner," says Randle. "The plan is to have something that is sustainable for our children, for the bison and cattle, and for the wildlife and waterfowl, for years and years to come."
Landowner programs
Learn how DUC's programs can provide benefits to both your business and the environment.
Learn more