Pasture manager John Rea joins contractor Ellbrook Excavating Inc. beside the new pair pond, which will host breeding ducks and double as an alternate water supply for thirsty cattle. © DUC
Farmers are significant landowners in Ontario. Not only do they grow and harvest our food, they are the caretakers for millions of acres of land.
Many farmers have committed to approach the natural spaces on their farms with the same consideration they give to the working spaces.
DUC relies on these farmers as partners in conservation. They provide access to their land to restore and conserve the wetland habitats that are core to our mandate. In return, we provide technical advice and assist farmers who are interested in enhancing habitat features on their marginal lands.
One of our longstanding farm partners is the Victoria County Community Pasture (VCCP) in the Kawartha Lakes region in eastern Ontario. The VCCP is 2,200 acres (890 hectares) of rural pasture available to 50 area farmers for summer gazing for about 1,200 yearling cattle. The farmer-run management board has embraced both ecological stewardship and farmer education.
Community pastures provide rotational grazing so local farmers can expand their operations without needing to purchase more land. The VCCP is one of 11 pastures in Ontario established in the 1960s by the federal government and now owned by the Association of Community Pastures.
DUC joined up with the VCCP in the early 1990s to protect 36 acres (15 hectares) of restored wetlands and 62 acres (25 hectares) of adjacent uplands for nesting birds. This past summer, DUC completed some needed maintenance to the earthen dykes and water-control structures at the site—essential repairs to keep the habitat flourishing—and created a new pair pond for breeding birds.
A catalyst for on-farm clean water projects
One of the funding partners for these projects is the East Central Farm Stewardship Collaborative (ECFSC). DUC is a member of the group, which operates in Northumberland, Peterborough and Hastings Counties, the City of Kawartha Lakes and Durham Region. A past recipient of the Minister's Award for Environmental Excellence, the ECFSC provides technical support and access to funding for farmers in the region.
A focus for the ECFSC is support for on-farm clean water projects such as fencing livestock out of waterways, providing alternate watering sources, planting vegetative buffers alongside watercourses and ponds, and restoring wetlands.
It's clear that support for on-farm environmental projects helps farmers do more for their land. What we see when we work in these landscapes is how these projects benefit the rest of us too. Their contributions to clean water will have a vast cumulative effect on our collective futures.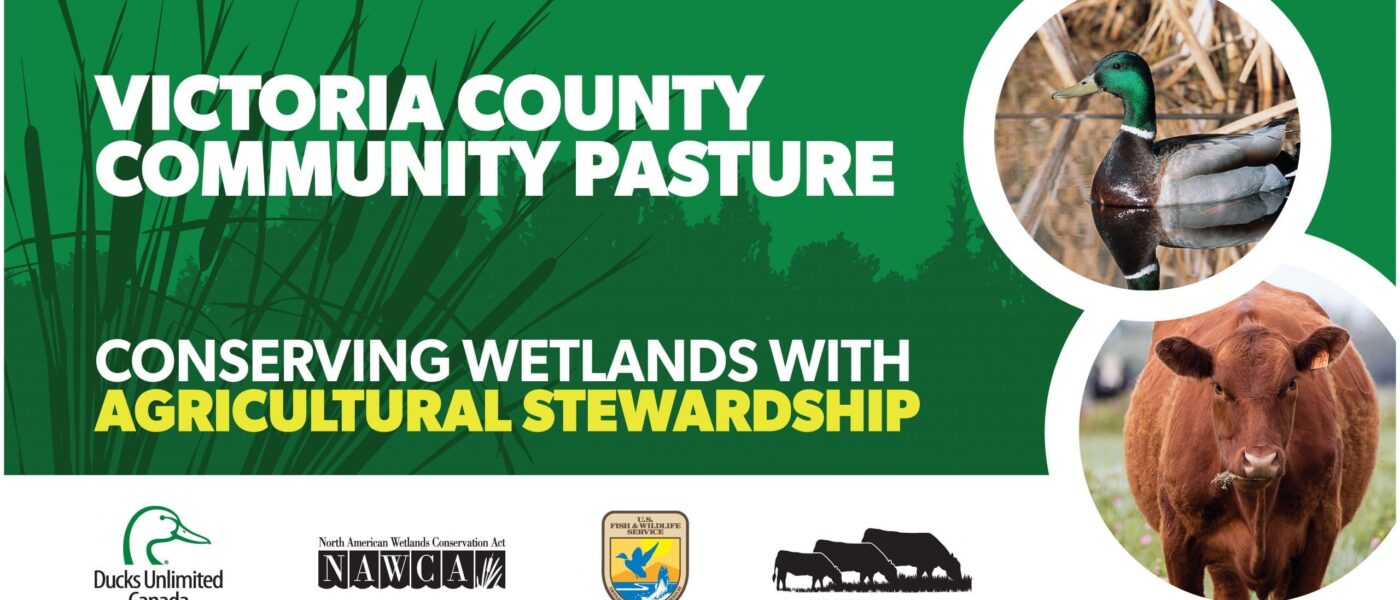 Recent projects were supported by the East Central Farm Stewardship Collaborative, the Ontario Ministry of Natural Resources and Forestry, and the U.S. Fish & Wildlife Service through the North American Wetlands Conservation Act for waterfowl habitat projects in Canada.