story
/
Landowners, Volunteers
Hands-on conservation for the County of Brant
Ontario's Patti Ronald is leading her community to conservation with nest boxes, wetland programs and volunteerism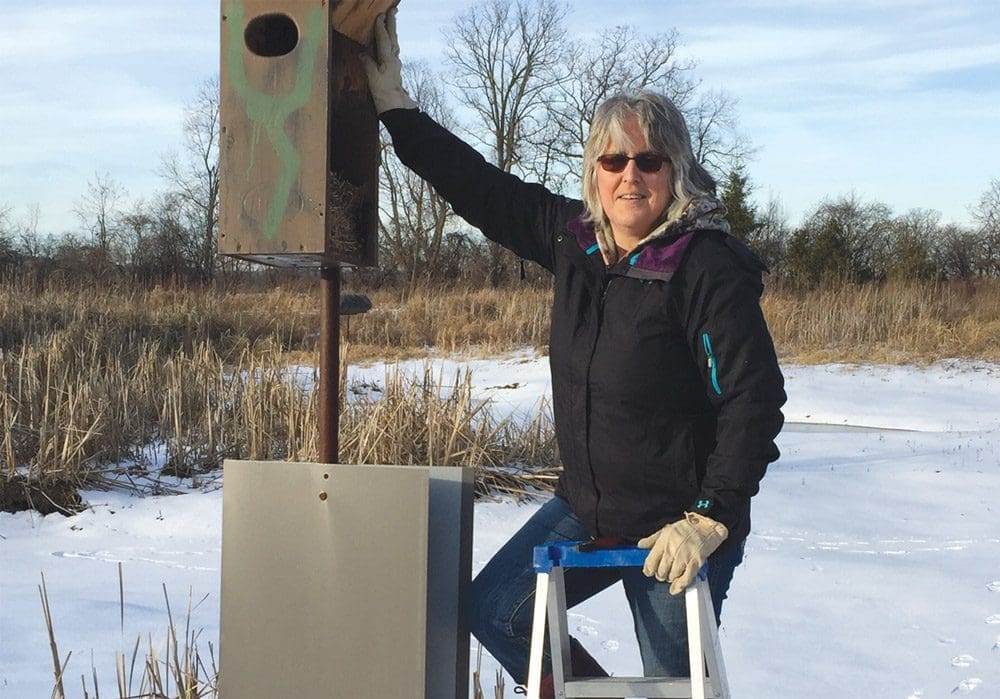 "They want to clone me," says Patti Ronald.
She hears this often from DUC staff in Ontario. "I always say, 'good luck with that'."
When you meet Ronald, it's easy to see why someone might suggest cloning. She's energetic, thoughtful and funny. She's also been involved with DUC in one capacity or another "forever," says the County of Brant resident.
Like many supporters, her involvement began when she attended a local DUC chapter fundraising dinner. And when Ronald relocated to her husband George's family farm around 20 years ago, they saw an opportunity to partner with DUC.
There are three DUC projects on the property. Several nest boxes provide seasonal homes to ducks, screech owls and occasionally, cranky raccoons.
"I wanted more hands-on volunteer opportunities," she says. Ronald felt she could do more. That's what she told DUC conservation programs specialist, Jeff Krete.
When Krete asked if she would get involved in a nest box maintenance program piloted in select Ontario communities, Ronald agreed.
She's never looked back. "I blame it all on Jeff," she laughs.
"Patti came in right at the ground floor. She offered her ideas and energy," says Krete.
As the nest box maintenance program volunteer co-ordinator for the County of Brant, Ronald recruits and connects volunteers with landowners who are no longer able to survey and clean nest boxes on their property.
The program only consumes her time over the winter. During the spring, summer and fall, she helps DUC staff inspect potential project properties, volunteers with DUC's education initiatives, and participates in a marsh monitoring program. She is also a member of DUC's Ontario volunteer leadership council, which informs and directs volunteer opportunities in the province.
"It's fun," she says. "I'm really enjoying what I'm doing."
Because DUC's been a big part of their family life, her daughter Laura has also found her calling. This September she starts the final year of a bachelor's degree in environmental studies, resource management at York University.
"And it's all thanks to DUC," says Ronald.
The DUC Ontario nest box program connects people with nature and is funded in part through an Ontario Trillium Foundation Seed Grant.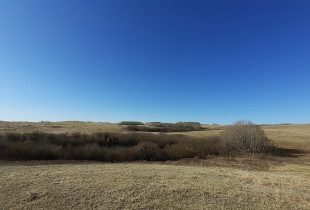 Grassroots, Landowners
This four-generation farm sits at the confluence of three major migration flyways. Here, potential waterfowl densities for all species combined are estimated at 51-60 pairs per square mile.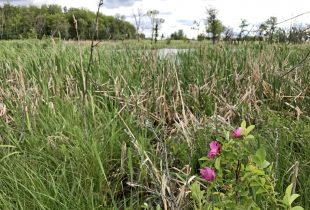 Grassroots, Landowners
For Ron Houck, nature is an important part of his farm's history—and it's worth saving. Habitat he's protected with the help of DUC benefits more than 50 species of birds and other animals.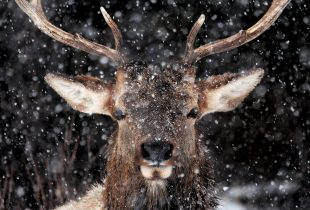 Conservator
For explorer and photographer Dax Justin, getting outside and reconnecting to the vitality of nature and our ecosystem is the only way to live.