story
/
Landowners, Prairie Pothole Region
DUC leads winter wheat surge in Manitoba
Farmers appreciate unique financial incentive and reduced spring stress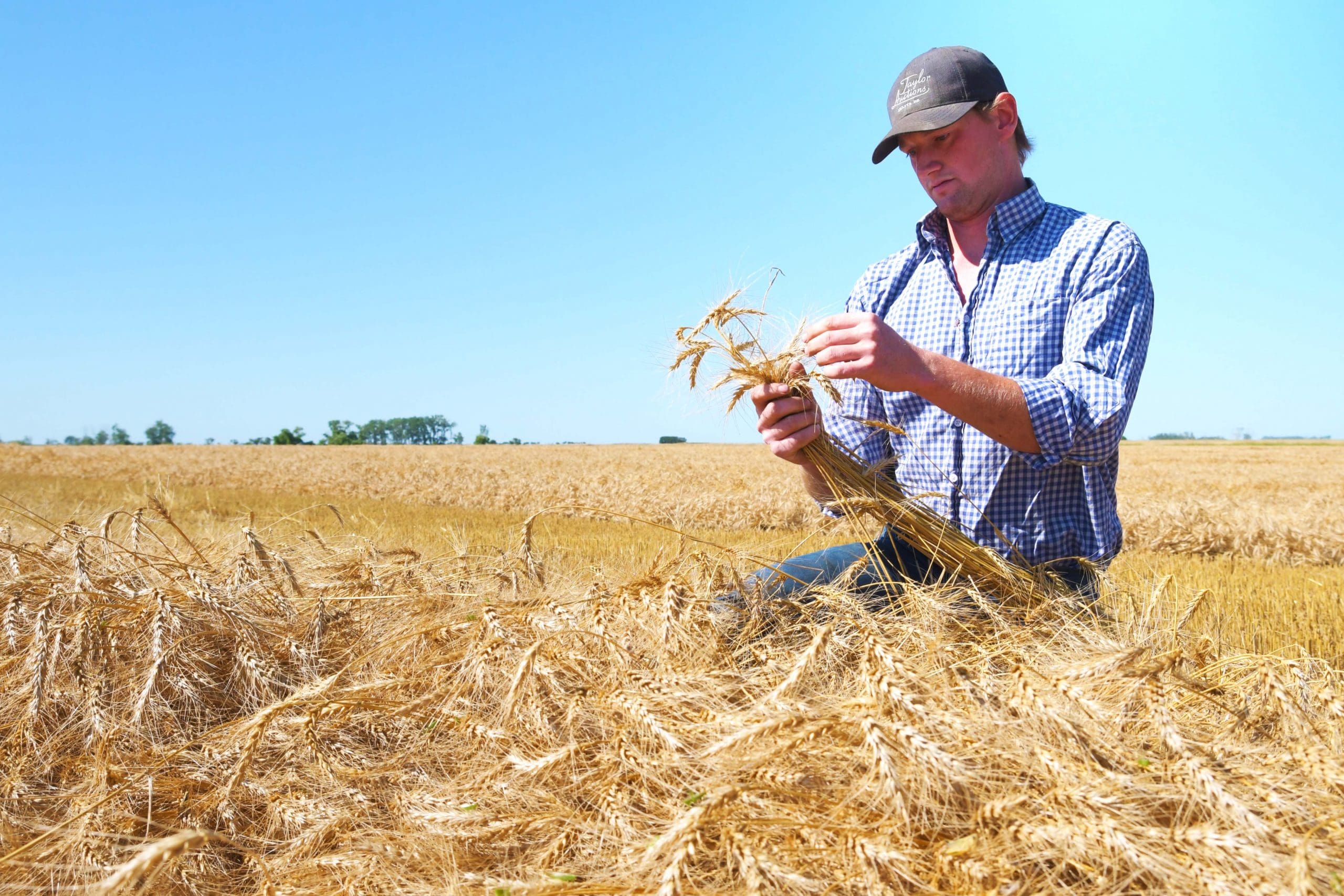 David Van Mackelbergh steers his pickup along a winter wheat field in the southwest corner of Manitoba, the golden crop rippling in the breeze. He'll be harvesting in mid-August and anticipates a great return.
"I'm very happy," says the Medora-area farmer. "It's the first year I've ever tried winter wheat. It's turned out well, especially the way the spring went. It was a good thing to have it in because it was looking like we weren't going to get anything in."
With an estimated 700,000 acres unseeded in Manitoba this year because of excessive spring moisture, fall-seeded winter wheat was a timely choice for a growing number of farmers. Manitoba Agriculture reports 73,400 acres of winter wheat seeded this year, up from 55,900 acres of winter wheat in 2021 and 32,000 acres in 2020.
Five reasons to grow winter wheat
DUC is leading the latest upswing with the only financial incentives available to Manitoba farmers and on-farm agronomic support throughout the growing season.
"I can give you five good reasons to grow winter wheat," explains Alex Griffiths, a crop specialist with DUC. "Fall seeding saves precious time during the busy spring. The crop is early out of the ground and competitive against weeds which can help manage herbicide resistance. Early harvest in August means warm, long days that allow the combine to keep rolling. Top it off with consistent high yields and good pricing,"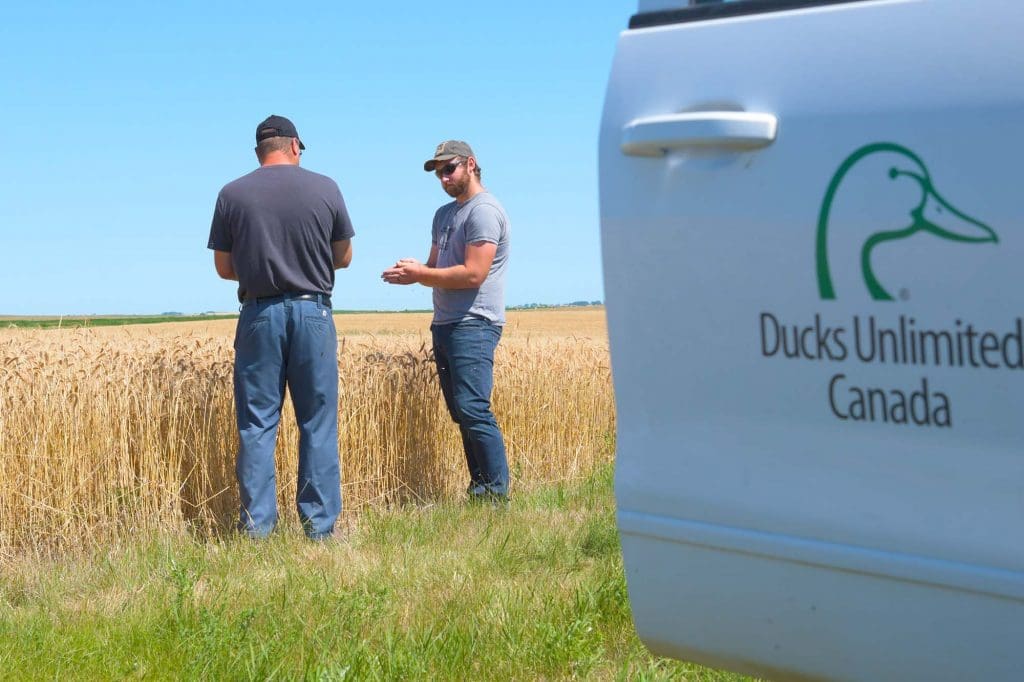 Griffiths says about 25 per cent of all winter wheat acres seeded in Manitoba in 2020 came from farmers taking part in DUC's incentive program introduced that same year. This year, one third of DUC program participants had never grown winter wheat before, while another third had not grown it for five or more years.
DUC rebate sparks new acres
"First and foremost, it was the DUC rebate," explains Ryan Downey, a first-time winter wheat grower who ranches with his father near Coulter. "It also eased up the spring workload," he adds. "This spring, we had a lot of neighbours that were jealous. A lot were wishing they had done it."
DUC offers $20 per acre up to $5,000, soil fertility advice from Western Ag – PRS CropCasting, full access to FarmLink's new grain marketing tool '"GrainFox" and ongoing support from DUC's winter wheat experts.
"We've been quite happy with the Ducks Unlimited team," says Downey. "Alex has been coming out here regularly, keeping an eye on things and giving us feedback on what we might do. They really helped us get going."
"I encourage everyone to try winter wheat," says Griffiths. "Use a rainy day to plant, or a morning when the dew stops the combine. If the canola or 2-row barley is off early, those are excellent stubbles. Peas, summerfallow or unseeded acres can also work if planting early and paired with a winter-hardy variety like Wildfire or Goldrush."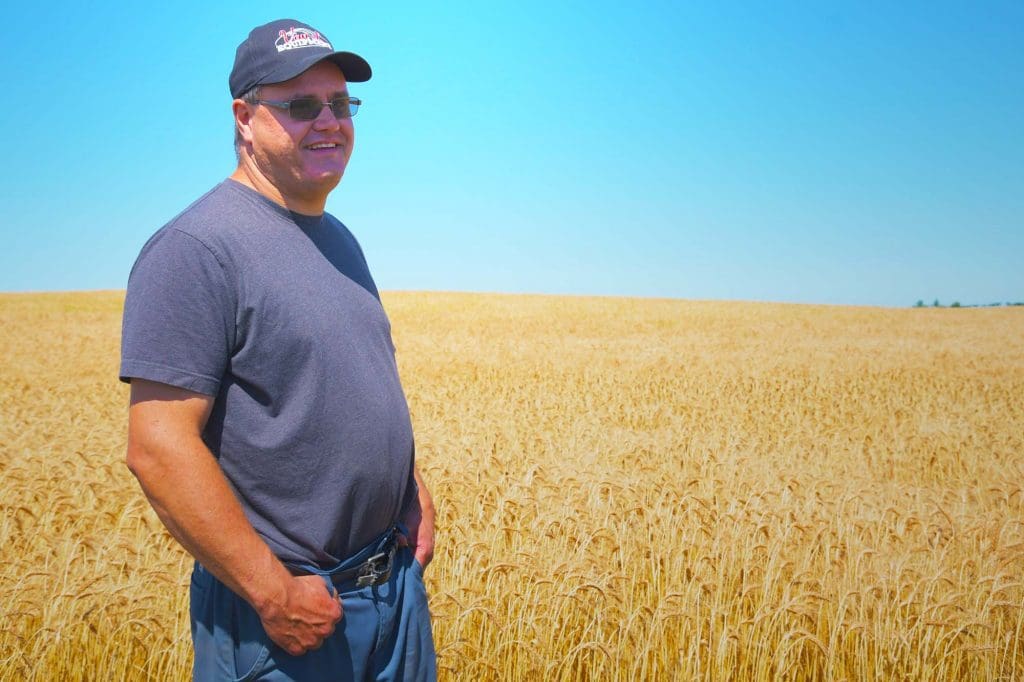 "I have no regrets. I'll probably do it again," says Van Mackelbergh. "We're trying to keep to regenerative ag practices. That was a main goal. We were going to sow a rye cover crop after the peas until we found out about this program and decided to give it a whirl."
To encourage the use of winter wheat, the Habitat-Friendly Winter Wheat Ecolabel Program was created by Cereals Canada, Ducks Unlimited Canada and winter wheat grower groups to help Canadians make informed and sustainable purchase decisions. Products made under the Ecolabel program include Northern Keep Vodka, Coyote Pancakes Mix and specialty flours from Soulanges Mills.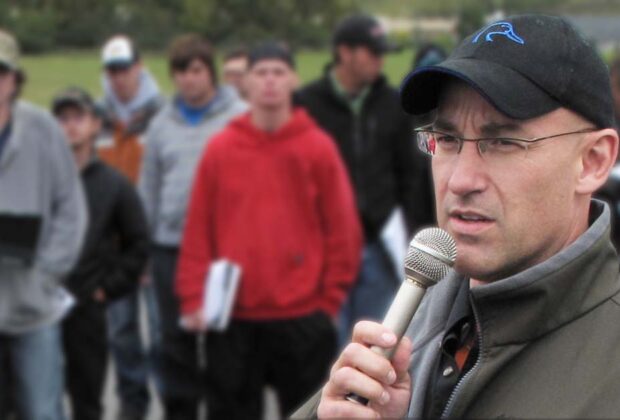 85 Years of Conservation, Landowners, Partnerships
trueDUC employee Ken Gross credits a strong team, partnerships for his successful conservation career.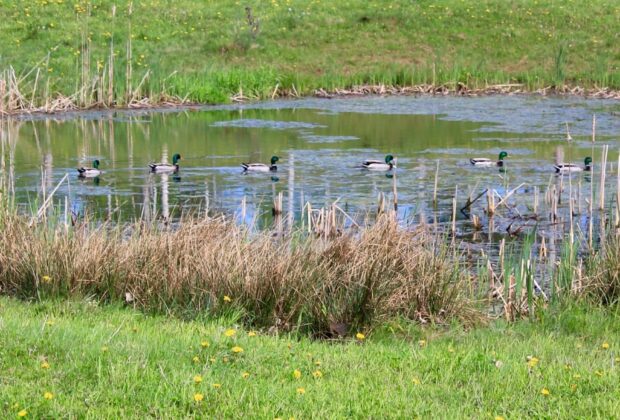 85 Years of Conservation, Atlantic, Landowners, Wetlands
trueThe owners of Rustaret Farm in P.E.I. practise what they teach for the benefit of livestock, biodiversity and the environment.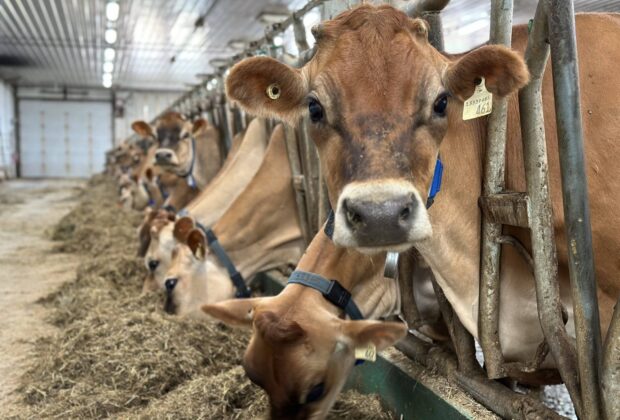 85 Years of Conservation, Landowners, Partnerships
trueCows and wildlife thrive thanks to farm family's love of nature and wild spaces that work with agriculture.