story
/
Landowners, Prairie Pothole Region
Forever Young
Historic conservation easement keeps family's land and legacy intact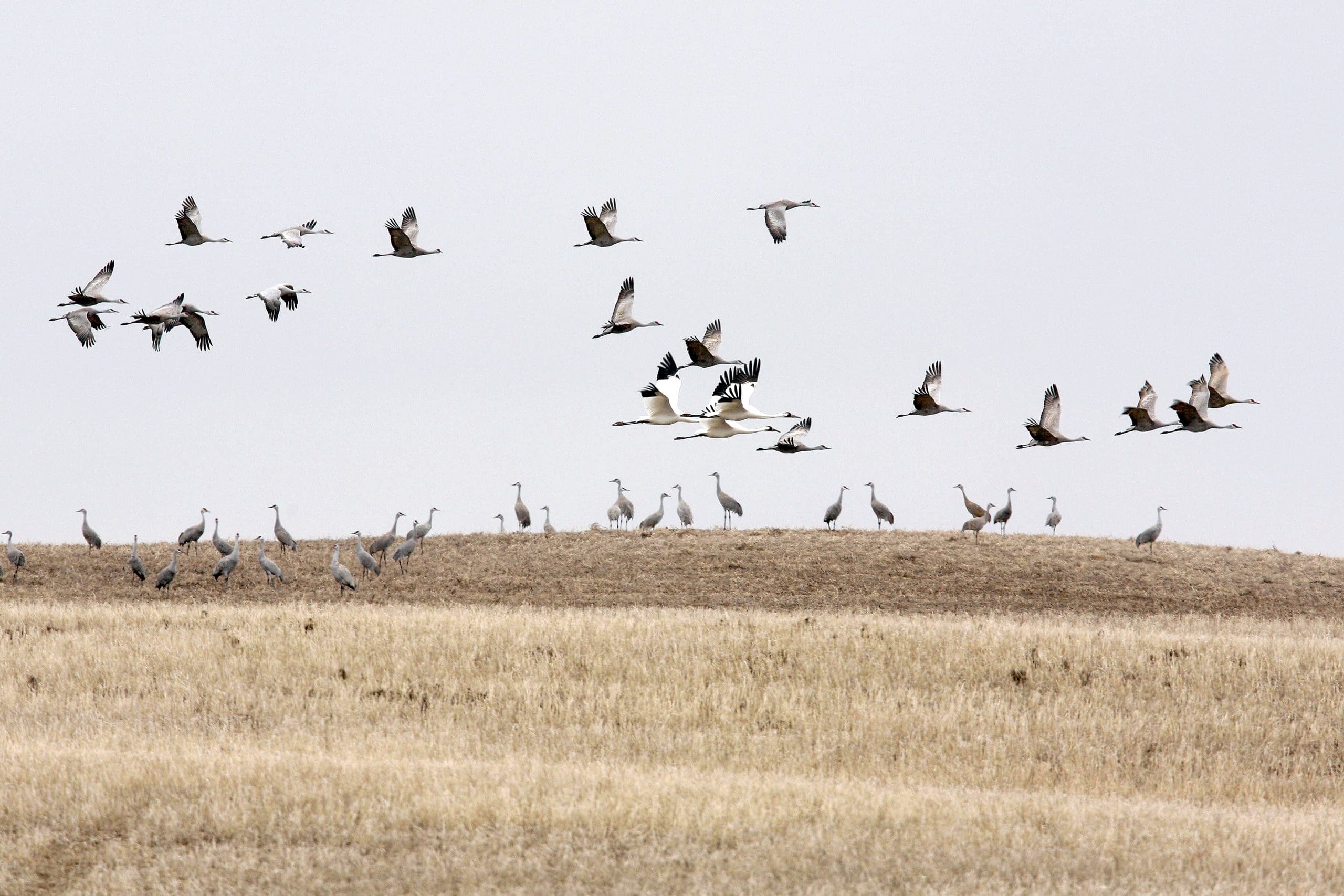 "Lots of people do not know about areas like this in the world. All they see is pavement. Out here it's nature."
Six miles northeast of Viscount, Sask. is a special piece of land. Native prairie grass stretches toward the horizon and hundreds of sandhill cranes wade in adjacent shallow wetlands. This is Jason Young's refuge. It's a place where his family has been farming for more than 100 years. It's home.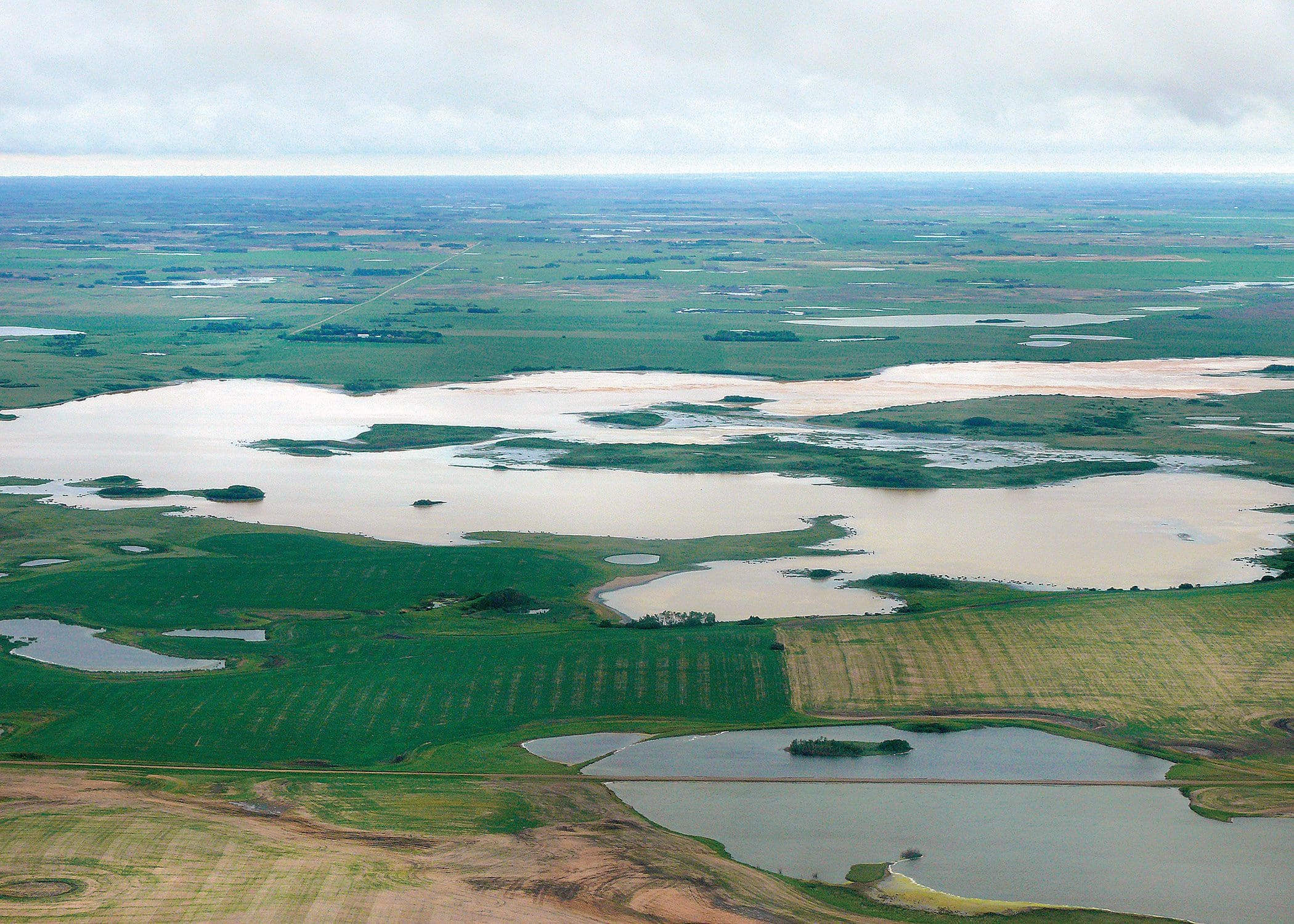 In Canada's prairie pothole region, few places like it exist. Much of the native prairie has been broken up, and the wetlands drained to make room for agriculture, industry and other uses. But Jason, who now represents the fourth generation of Young farmers, is ensuring it will remain intact forever. Together with his father Greg and their families, the Youngs signed a historic conservation agreement with DUC that protects 3,100 acres (1,255 hectares) in perpetuity. The conservation easement is one of the largest DUC has ever completed.
"We're guaranteeing the land never to be broken up – it's something that I've always wanted to do," says Jason. "I think the world has gone away from passing on traditions. A lot of the time there is one or two quarters, but there's not 18 quarters in a block that will be conserved for a lifetime."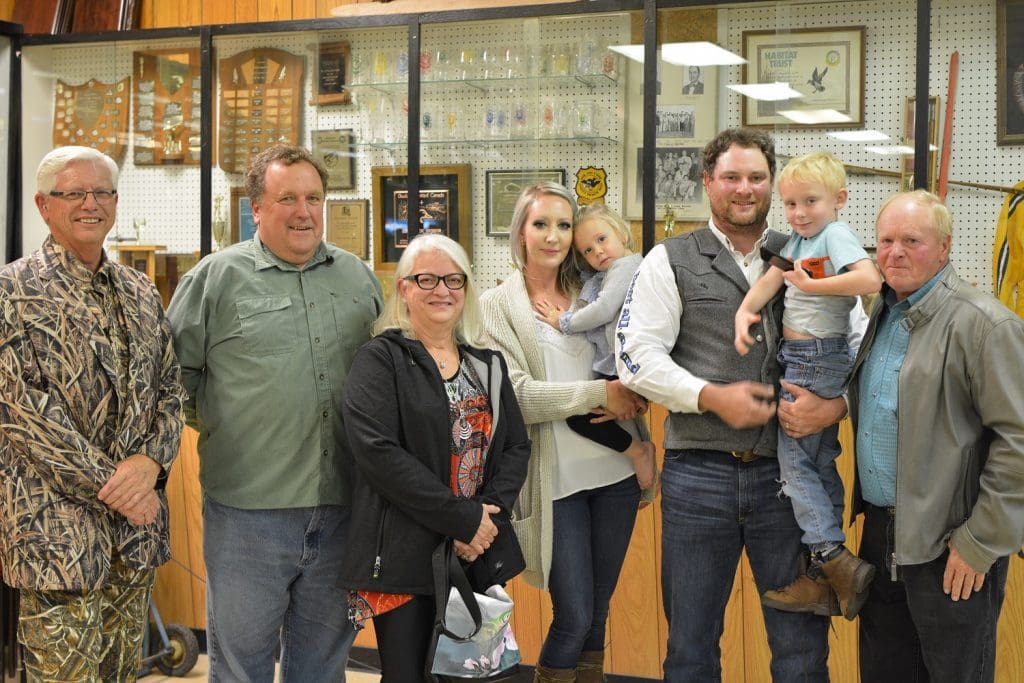 The wetlands on the Young property provide critical habitat where waterfowl breed in the spring and roost in the fall. Cranes, in particular, rely on this habitat. The property also hosts a variety of waterfowl, with some areas boasting up to 60 breeding pairs per square mile.
"If you were to come out here and sit here in the morning and listen to the marsh wake up it would imprint you for life. I can guarantee you," says Jim Couch, DUC's chairman of the board. "The whole cycle evolves here every year and that's why we do what we do to maintain the natural balance as much as we can."
The Hazard K. Campbell Conservation Legacy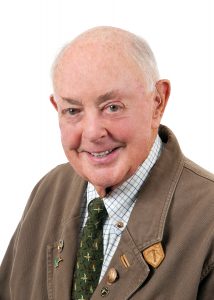 Wetlands on the Young family's property held a special place in another person's heart: Hazard Campbell.
Hazard was president of Ducks Unlimited in the United States from 1986-87, and spent more than 60 years serving as a board member, volunteer and ambassador for Ducks Unlimited across North America. He touched many people's lives with his unrelenting passion for the wild. He was a conservation icon who loved nothing more than to visit the crane roost every fall. At the time of his last visit, Hazard was 86 years old.
DUC is dedicating the Young Conservation Easement in Hazard's memory. It is the first project in the Hazard K. Campbell Conservation Legacy, which aims to conserve important habitat within the prairie pothole region of the U.S. and Canada.
Young Conservation Easement – Habitat Summary
24-quarter section project totals 3,100 acres (1,255 hectares)
Provides staging habitat for 10,000 sandhill cranes and secures important habitat for a variety of waterfowl
Project is also frequented by the whooping crane. On average 10 whooping cranes are spotted here each spring and fall. This is significant for this rare and endangered species.
Be part of the legacy
We invite you to join with Hazard's many friends in supporting this conservation legacy. To discuss your involvement please contact:
Jim Couch
Chairman of the Board, Ducks Unlimited Canada
Phone: (306) 321-2873
Email: jim.couch@sasktel.net
Or
Mike Woodward
Senior vice-president, Ducks Unlimited Inc.
Phone: (585) 739-2918
Email: wood2707@aol.com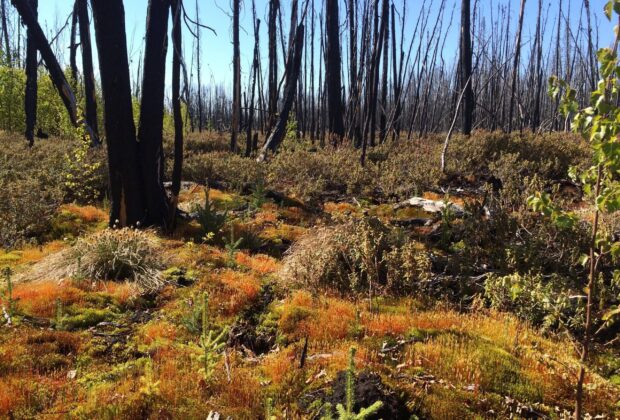 Boreal, Boreal Forest, Wetlands
trueWetland ecosystems found throughout Canada's boreal region can help mitigate the impacts of wildfire.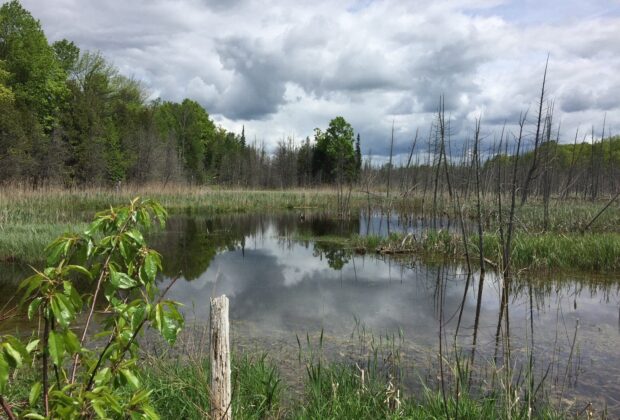 Landowners, Wetland restoration
trueHow a DUC project in Ontario's Trent River Watershed became a protected family treasure.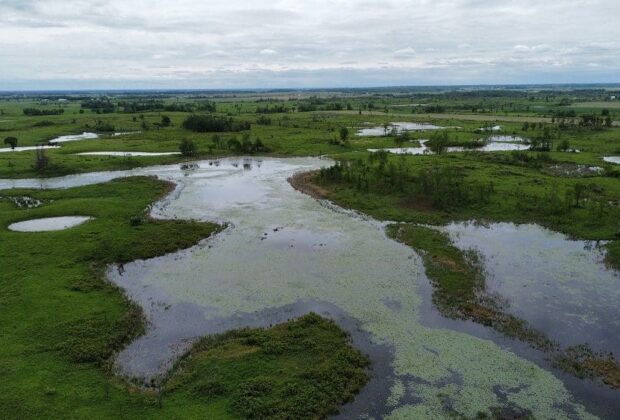 85 Years of Conservation, Wetlands
trueThe Atocas Bay project highlights the benefits of restored wetlands and how agricultural stewardship can sustain both farming and wildlife.