When cattle ranchers Bob and Judy McKnight bought their land near Duchess, Alta., in 1981, it came as no surprise that the natural wetland had been drained. In earlier days, wetland drainage was considered a desirable practice—even supported by governments as a means to increase crop production.
The cattle farmers found that an irrigation drainage system had been used to consolidate and move spill water across the landscape, into the drained wetland area. From there, the accumulated water flowed into the Red Deer River.
Draining wetlands has a damaging effect on the environment. The McKnights say it also detracted from the grazing land around the wetland. Without consistent water, their uplands became unproductive. Native grasses were being replaced with foxtail barley, an undesirable species with limited forage value.
The grazing land around the drained wetland remained in this state for some 37 years. It provided little value to Bob and Judy. That changed, when DUC conservation program specialist Jonathan Pool came to their farm gate.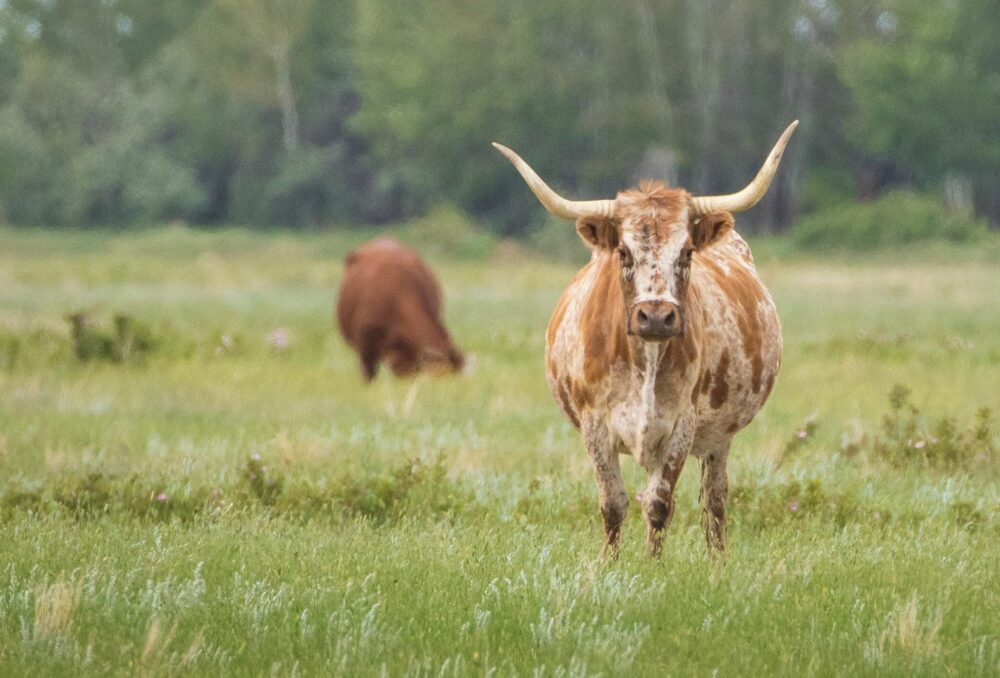 When cattle ranching benefits from conservation…and compensation
"I was looking at data on my GIS (geographic information system) and spotted a drained wetland," explains Pool. "The McKnights and I started talking about how DUC could help them restore the habitat and the ecosystem around it. This would also improve their cattle's access to fresh water and forage and provide them with compensation for the restoration."
Using historical photos, DUC staff determined the layout of the wetland in its natural state and designed an earthen structure with rock spillways to restore the wetland to its natural water level. The upland area surrounding the wetland was reseeded using a tame forage mix that the cattle could graze on.
"They did all the work. They worked around our schedule and they were professional," says Bob. "Prior to talking with Jonathan, I had no idea that DUC could help me restore the wetland and restore the health of the soil."
"Our mission is to help people understand that wetlands make ecological and economic sense, and that wetlands are not wastelands," says Tracy Scott, head of industry and government relations for DUC in Alberta. "Alberta's farmers and cattle ranchers want to be good stewards of their land. We're making it easier for them to do so by offering landowners financial remuneration for wetland restoration."
And it's a message that's gaining ground.
"More and more landowners are reaching out to DUC to find out how our programs have evolved during the last few years," says Scott. "They are often surprised, yet pleased, to learn that DUC programs provide greater flexibility to landowners while also ensuring habitat conservation."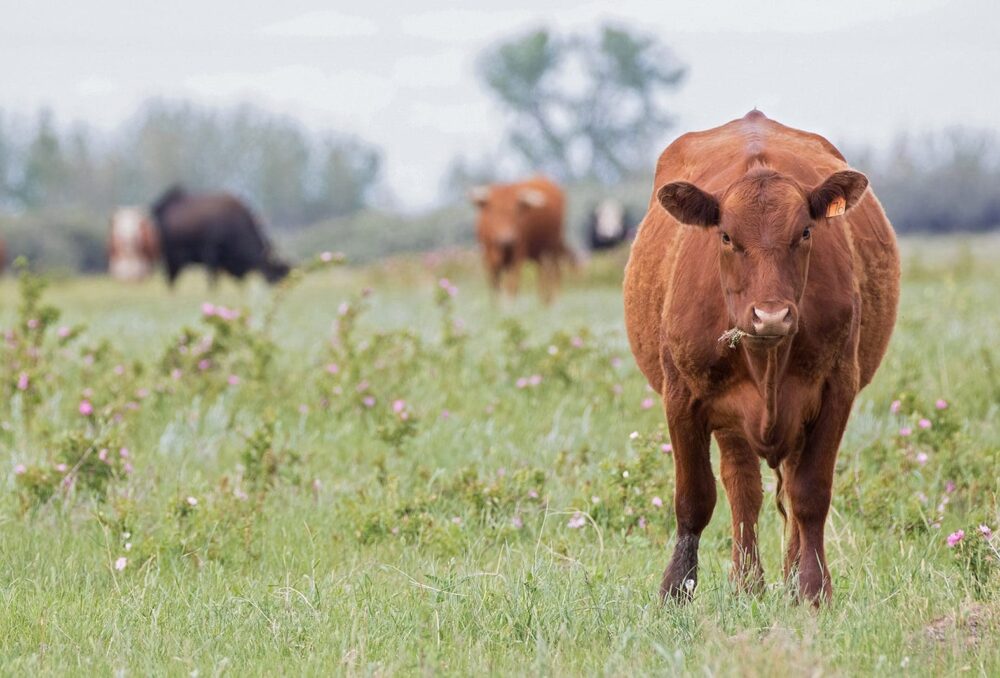 Habitat restoration: the Fork Horn project
The McKnights chose to participate in DUC's Wetland Lease Restoration program—a program that aligns well with Government of Alberta's wetland policy—and works to conserve wetlands in the province.
DUC restored their 258-acre (104-hectare) drained wetland and 1,436 acres (581 hectares) of surrounding nesting habitat for waterfowl and cattle grazing. Bob and Judy retain ownership and management of their land. Their only restriction is that they cannot drain the wetland or cultivate restored uplands.
Within a month of being restored, the wetland on McKnights' property—referred to by DUC as the Fork Horn project—was ready for waterfowl to use during spring migration.
"DUC's Fork Horn project has enhanced our property and our water situation immensely. My cattle now have access to fresh drinking water and grass to graze on," says Bob. "I'd tell other cattle ranchers to work with DUC to incorporate projects like this as quickly as possible. It was a win for our ranch and I couldn't be happier."
Landowner programs
Learn how DUC's landowner programs can provide benefits to both your business and the environment.
Learn more